More than 160 custom cars and bikes are on showcase at the Borneo Kustom Show (BKS), back for its third edition this weekend at Bridex.
Within Hall 2 – an elite 100 have been selected; comprising of past winners, vendor's cars and about 70 newly customized autos competing for this year's Best Custom titles.
Before the dust settles tomorrow and new custom champions are crowned, we speak to Asmalee Hj Ariffin, co-founder of BKS for his personal top five this year.
"What keeps BKS unique is the majority of cars inside this hall are newly customized," said Asmalee. "It's our requirement for those competing that you can't make (or showcase) the same entry as last year."
The Predator
We must begin with the Predator (pictured main), because aside from its engine – this motorcycle is just half a chassis away from being wholly manufactured. Its the handiwork of 32-year-old Izzul Hazzwan, the founder and sole operator of Dude's Garage – which as its name implies, runs out of Izzul's home in Pandan 7, Kuala Belait.
"I began this project about a month ago," said Izzul who works with the Marine Department full-time. "I bought a broken down kap chai for a $100 from a friend, then about another $400 for the rest of the parts."
"It's not road legal," he adds. "But it certainly works."
For the better part of a decade, Izzul – who learned welding, body repair and painting from Sultan Bolkiah Vocational School – has been doing auto paint jobs for significantly lower than established workshops. He began to dabble in other custom work began two years ago.
Izzul's makes up a minority of auto owners at BKS that do the modifications themselves. As his slogan goes: It's not what you buy. It's what you build.
Volkswagen Type 2 aka 'The Kombi'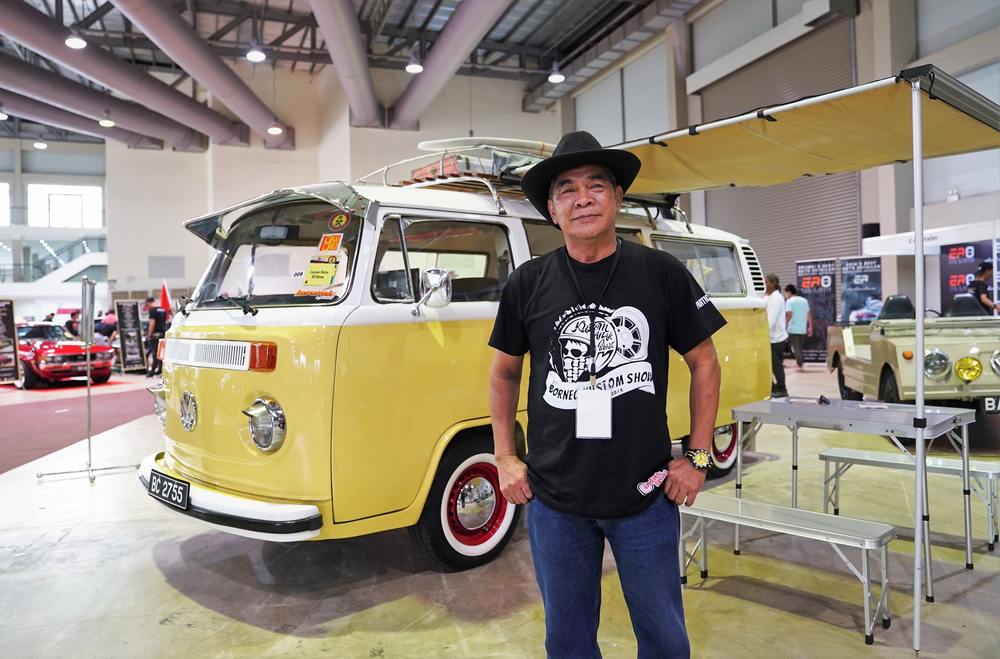 Before we get into sports cars, we need to mention Hj Abd Hamid Hj Abu Bakar's 1976 Kombi van – because according to motor enthusiasts, its one of the only remaining Kombi's that is functional, with legal road tax in Brunei.
The iconic Type 2, Volkswagen's second car model introduced in the 1950s, came into the possession of Hj Abd Hamid five years ago. The 60-year-old retired teacher paid a pricey $16,000 for the rare – but non-functioning vehicle.
"I probably spent another $10,00 to bring it back to life," he says. "We revived the engine, interior – installed wooden floors, cabinets, painted the exterior and even had an awning extension stored at the top (of the car) that acts as a pop-up picnic tent."
Datsun 510 SSS 
This 1972 Datsun, whose modern version is known as the Nissan Bluebird, makes the top pick for melding old-school aesthetics with functionality.
Last year, Hj Arzmi Hj Massod took his 46-year-old silver pearl ride on a 1,316-kilometre journey from Brunei into Sabah's towns of Sipitang, Tawau and Sandakan together with a Bruneian convoy from the Nostalgic Motor Vehicle Association.
"I got this car back in 1992; it was the second car I ever owned," said Hj Arzmi, who is joining BKS for the first time. "We've managed to maintain the original engine, and customized the front lips, suspension, rims and a bit of the interior."
Mitsubishi Colt Gallant SL
To the uninitiated, this Colt Gallant looks like any other restored, well-maintained two-door Asian coupe from the 1970s. But a two-door Colt Gallant is a rarity – you'll struggle to cross paths with one on Brunei's roads.
"It's so rare that I don't see any on the roads or car shows (in Brunei anymore)," said Asmalee. "To have it at BKS is quite special."
The GTO is owned by 27-year-old Bon Jovin, one of BKS' regional participants, who drove from Tawau, Sabah to participate for the first time.
"I joined the show because I wanted to visit Brunei and be a part of BKS after meeting a Brunei touring convoy who visited Tawau," said Jovin, who unfortunately got into a rear fender bender on the way to Brunei.
"My father bought this car in 1995, and back then we were using it regularly, but eventually the engine broke down. Now we've installed a Toyota 1600 twin cam 16 valve."
Toyota Cressida RX30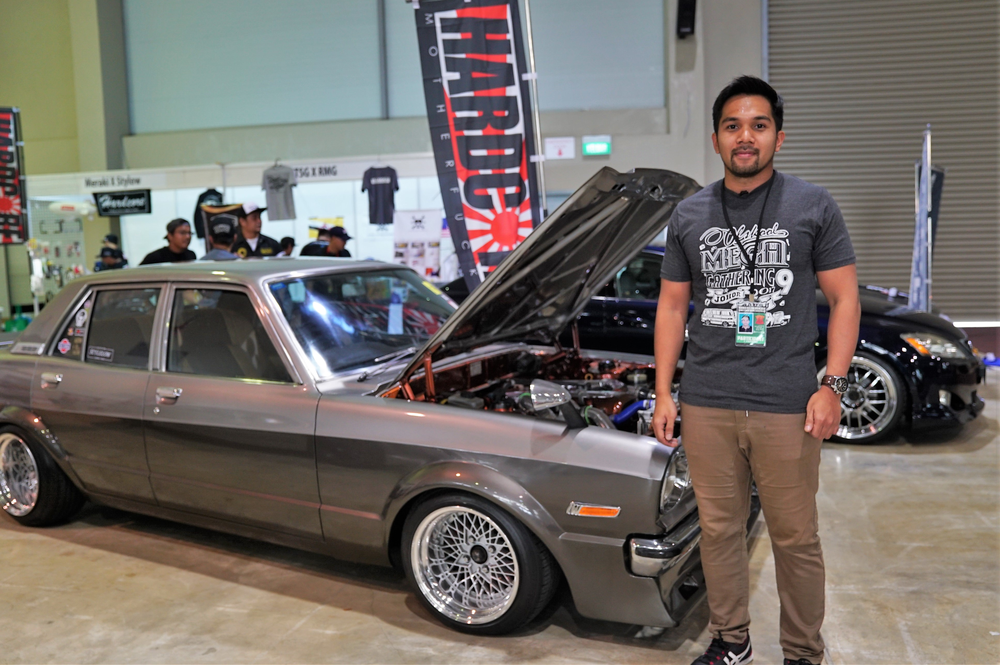 Adid Kadir – whose 1974 Celica TA23 won an award at BKS last year – has brought his latest ride, a 1976 Cressida, outfitted with a Toyota Supra engine.
"I bought this a year ago off a friend (who was also into custom cars)," said Adid, who spends most of his breaks from his offshore work on cars.
"He couldn't continue with the restoration so I decided to take it on. We did a two-tone paint job of light grey for the top half and a darker grey for the bottom half, swapped out the rims, installed new spoilers, front lips and a new engine."