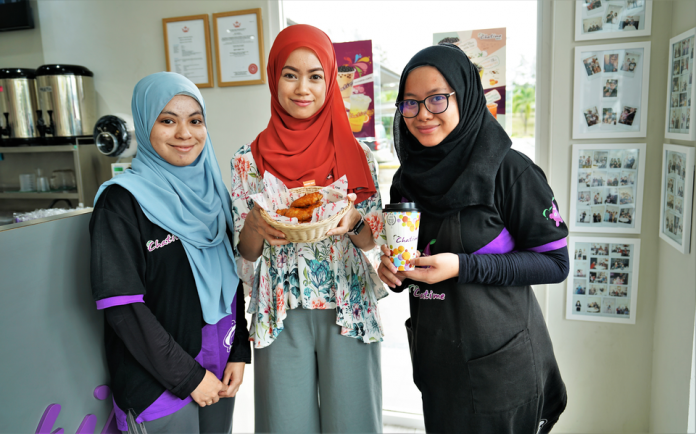 Home-based business Eat's Hot has recently partnered with Taiwanese tea franchise Chatime to serve their signature hot wings from their Jerudong branch.
The move marks Eat's Hot's first foray into a commercial space since it started five years ago from Ida Matnoor's (pictured main C) home in Subok.
Brunei's Chatime franchisee reached out to Ida after seeing Eat's Hot's substantial following of over 8,000 on Instagram, proposing that they serve their food at Chatime's Jerudong branch – which is housed at Jerudong's fuel station – to complement their milk teas.
"(The owner) told me that she was looking for food businesses that would be a good fit for the drinks that's served at Chatime," she said. "They had a small kitchen which could meet our needs and we both liked the idea of pairing spicy hot food with the milk teas."
Ida says the move has proved cost-effective, as it gives her business a way to validate their operations in a commercial space without substantial outlay. Eat's Hot rents the space, but most of the equipment was already available when they moved.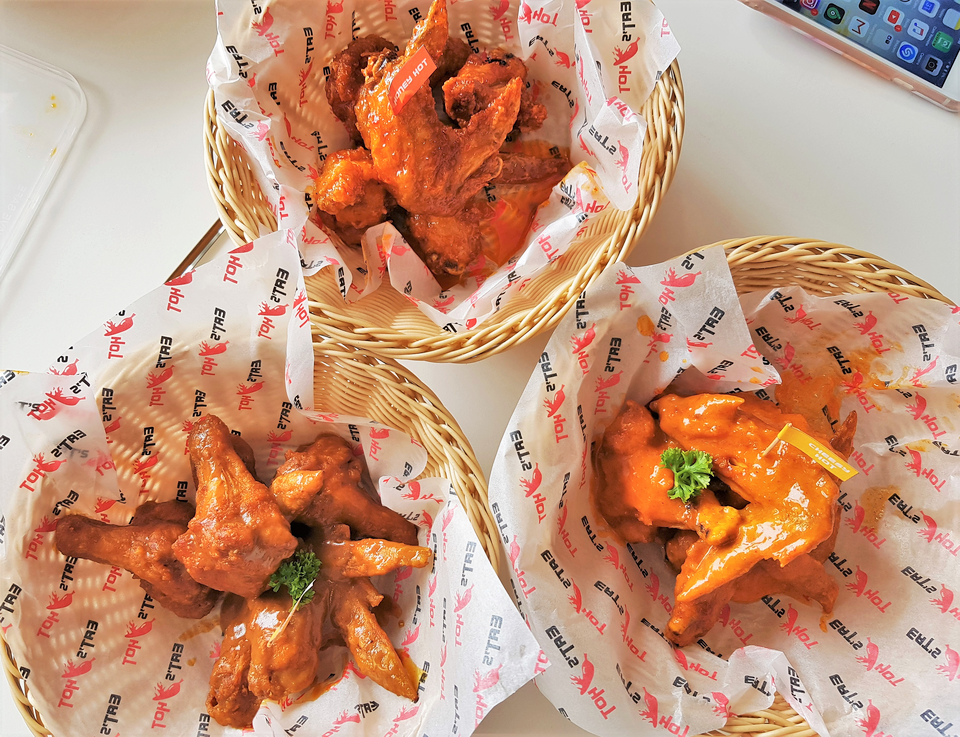 Eat's Hot previous sales were generated through online and mobile orders, which were then either picked up or delivered. The concept of Hot Wings is inspired by American cuisine, with Ida using local chilies and spices to cater towards local tastes.
The 33-year-old, who works at a bank, previously made the orders herself – sometimes assisted by her husband – but with their opening in Jerudong, are now hiring a few local staff to cook the dishes.
If the market responds positively, Ida says the next step will be opening a dedicated eatery for Eat's Hot.
Eat's Hot is located at the Jerudong Branch of Chatime located in the compounds of Mar'azmala Petrol station. Orders open from 11:30am until 5:30pm from Monday to Thursday and Saturday, and from 2:30pm until 9pm on Fridays.
Follow @eatshot.bn on Instagram and Facebook or Twitter at @EatsHotBN for the latest updates. To get in touch directly contact +6737254984.