Mobile delivery service foodpanda officially announced earlier today the addition of Pasar Pelbagai Barangan Gadong (PPBG) vendors Marvelous Takoyaki, C Boboi Burger and Master Char Kway Teow to their list of eateries.
Sales and marketing manager of foodpanda Brunei Nabil Ibrahim (pictured main 2nd R) made the announcement yesterday at the market, sharing that move signals a shift for the delivery service to include more stall and home-based vendors into the lineup of eateries that they pick up and deliver for.
"The addition of the three PPBG vendors is just the first phase," said Nabil, who explained that the link up came from an introduction from the national body for micro, small and medium enterprises Darussalam Enterprise (DARe). "We certainly welcome more PPBG vendors as well other small businesses."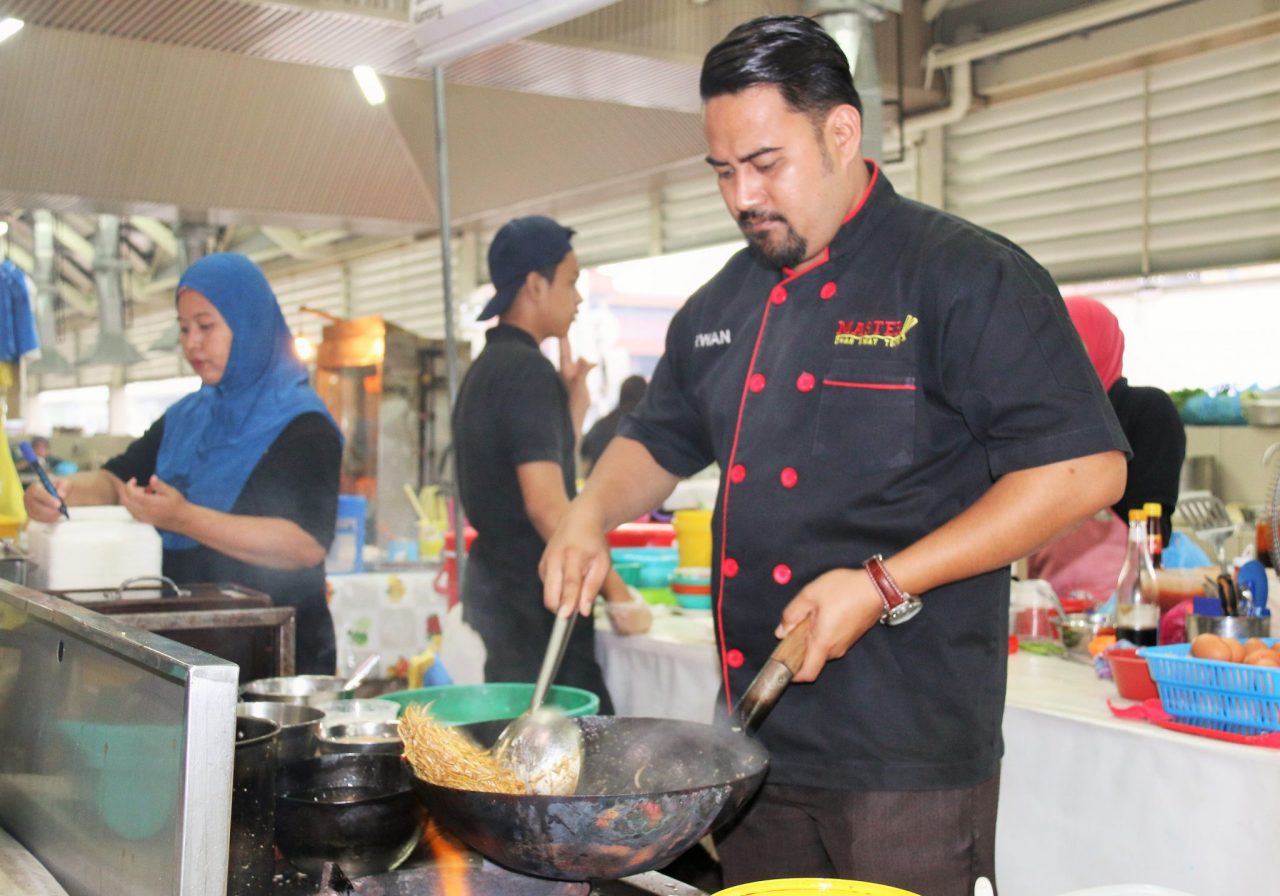 Foodpanda, which now has more than 80 eateries listed under its platform in Brunei, makes over 100 deliveries a day and sustains itself by charging a 15% customer service fee for every order, plus $2 for orders above $10 and $1 for orders above $15.
The PPBG vendors signing on said that the move enables their freshly cooked food to be delivered to customers' doorsteps for the first time, and are subsequently hoping to see an increase in sales.
"Foodpanda is a very recognized name, not just in Brunei but globally," said Erwanshah Hj Habolashah (pictured above), owner of Master Char Kway Teow – who sell Asian stir-fried noodles. "I believe this will put PPBG vendors not just on the map for Bruneians (with the mobile application) but for visitors as well."
Owner of Marvelous Takoyaki Norhani Hj Awg Damit said that they agreed to experiment with the platform after receiving previous requests from customers for delivery.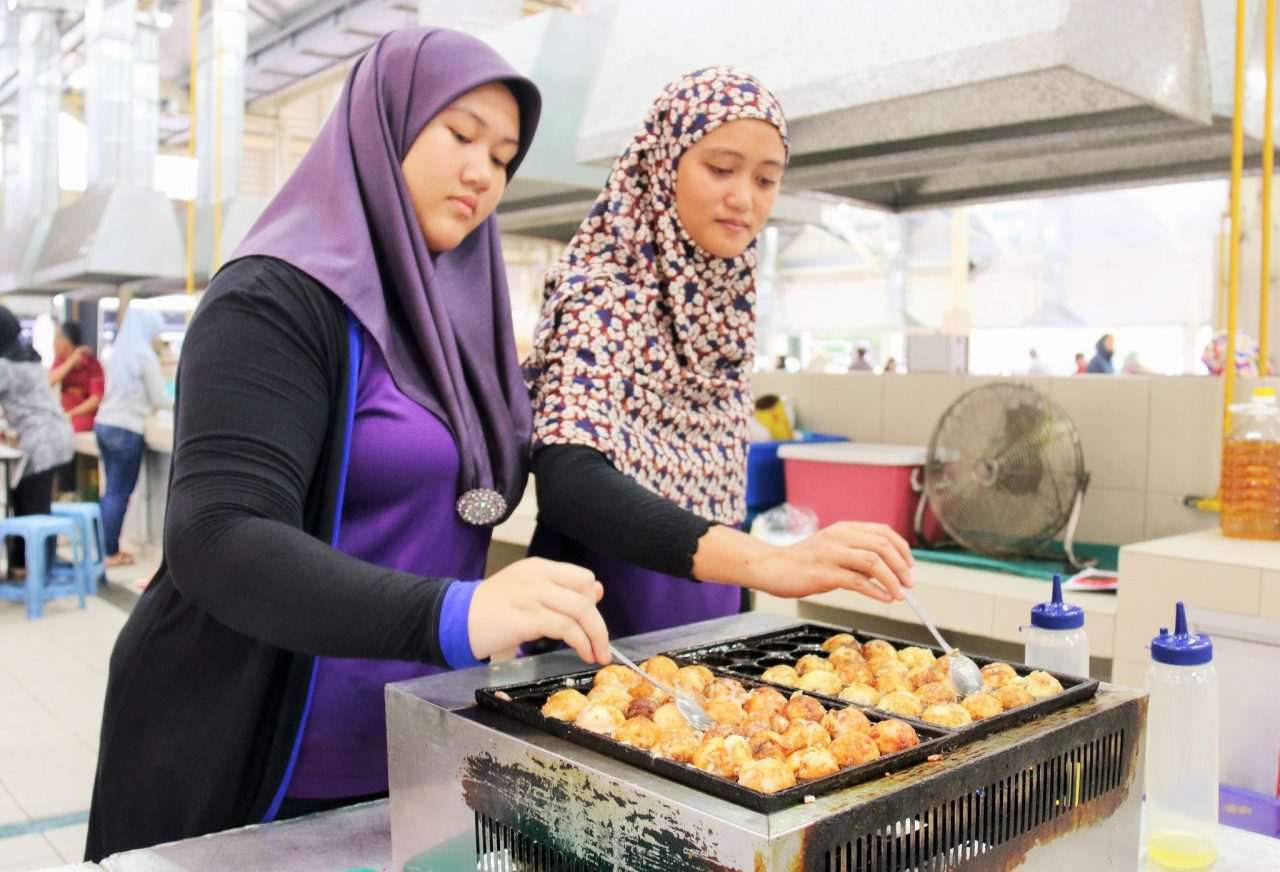 "It is a good development for PPBG because it allows us smaller vendors to have a (delivery) service, at little to no cost from our side," said Norhani who has been selling a localized version of the popular Japanese snack Takoyaki (pictured above) – a round ball of dough mixed with diced or minced seafood and topped off with a signature sauce – since 2014.
Similarly, chef of C Boboi Burger Ak Md Adi Azim Pg Hj Omar Dani, whose uncle has been running the business for more than 20 years, said that they are hoping the listing will be able to open up new demand from customers.
"For those that are too tired, or buzy, they can now have C Boboi's from their home," said Ak Md Adi Azim, who mostly flips burgers and fries omelets served with minced meat over long baguette-type loaf – known to many as roti john (pictured below).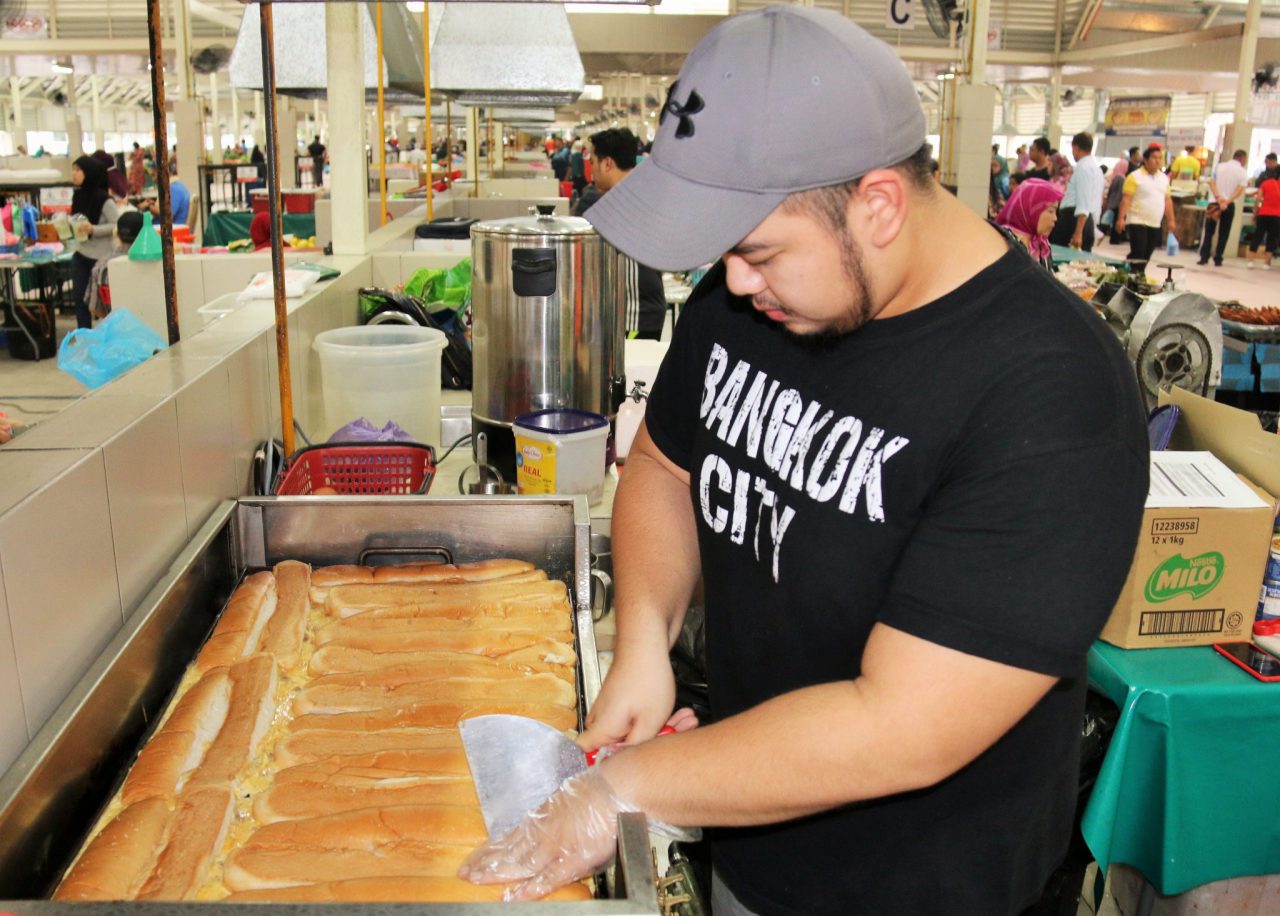 You can download foodpanda from their website or via the new iOS and Android app. Customers need only enter their area and view a curated list of restaurants serving their neighborhood will be listed. Once they have found their meal of choice, they can place an order, paying online through foodpanda's secure platform. The order is then prepared by the restaurant, picked up by the foodpanda rider and delivered to their doorstep.

To get the latest updates follow @foodpandabrunei and @pasarpbg on Instagram and Facebook, or get in touch by contacting +6738932152 or emailing n.aiman@foodpanda.com.bn.