Next year Hjh Yusnani Hj Yussof (main picture R) will turn 60 and retire from a decades long career in the civil service. But instead spending her final year winding down quietly, she's rising before dawn to shift her puff pastry business – less than a year old – to the next level.
Sharing a stall with a distant nephew at the Pasar Pelbagai Barangan Gadong (PPBG), Dapur Yuza on a good night can now clear 1,000 puffs, but it was only months ago when the 59-year-old mother of two struggled to sell even a 100 at Bandarkuceria.
"I had zero experience in business," Yusnani openly admits. "I wasn't an experienced chef either. But I knew that I needed to take action now,  to build something that could support my family once I retired."
Inspired by a new wave of young Bruneian businesses setting up every weekend along the streets of the capital, and driven by the need to continue funding her son studying university in Kuala Lumpur, Hjh Yusnani rose at 2.30am on a Sunday last December, prepared her puffs, and headed to Bandarkuceria to reserve herself a prime spot.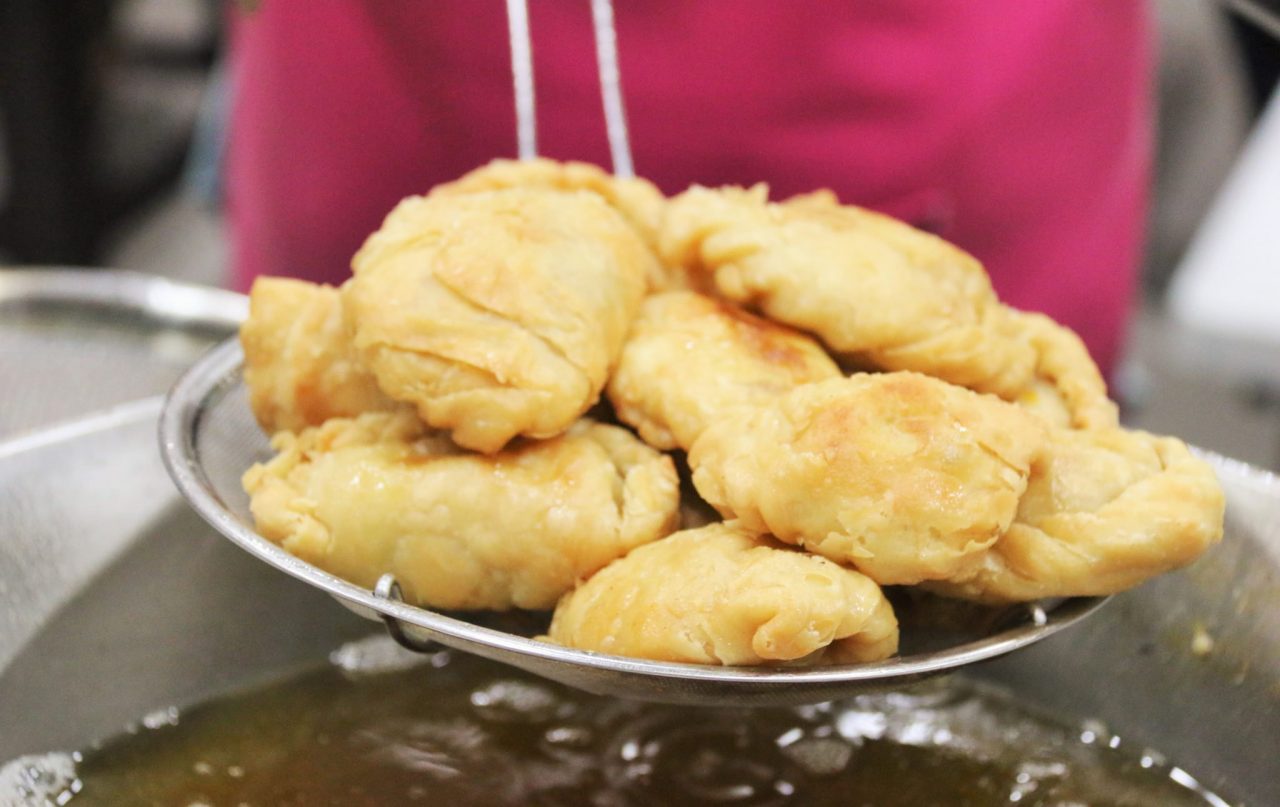 "I can do this," she told herself positively. While visiting her son in Malaysia, she had taken puff pastry classes, and had practiced diligently for several months.
But as the kiss of the morning sun turned to a scorching heat by mid-day, Yusnani had barely sold $100 worth of product. "I'll have better luck next time," she thought.
Next week, she turned up, but the results were no different. And the same the next week, and again the week thereafter. Until the fourth week, Yusnani knew she had to do something to change.
She cut her pastries up into small pieces and spread it across a long tray and began to walk the capital, while her family tended to their booth.
"To outsiders it may not be a big deal, but my heart was beating very fast," said Yusnani. "I was anxious, nervous, I had never put myself out like this before. I even felt that it was memalukan (shameful) to do this."
Yusnani mustered enough courage to execute. With a warm smile and a pleasant greeting, the public began to trial the free samples. When expressions of slight surprise started to appear, Yusnani would point out the directions to their booth. That day, she sold about 500 puffs.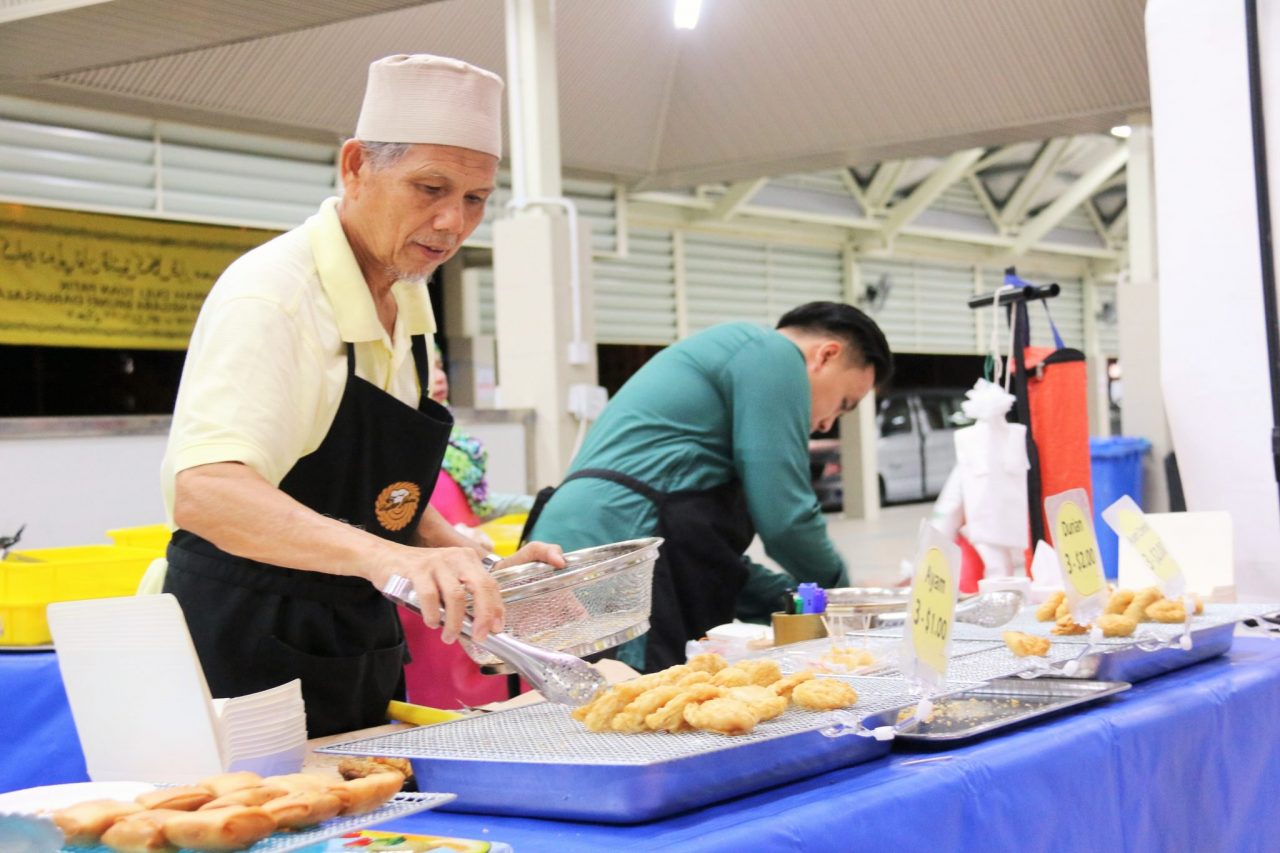 Yusnani has always intended to market Dapur Yuza's puff to be different to the standard curry puff – typically a pastry shell encasing a thick mixture of curried chicken and potatoes that's either baked or deep fried.
"I retain the same pastry shape, but none of my fillings are curry based," said Yusnani. Instead the 59-year-old uses mixtures of chicken, beef and cheese to create fillings that have more in common with western meat pot pies, although the pastry's exterior looks much like the standard curry puff.

In March, she took a trip to Kota Kinabalu to attend an entrepreneurship course – Intensif Magnet Kekayaan & Kejayaan – that's becoming increasingly popular amongst local grassroots businesses. Two months later, she moved into PPBG with her nephew, who was previously working the stall with a friend who was later able to secure a job in the government.
"The Pasar is a fantastic place to start a (food and beverage) business," she said. "We've done really well since opening here. It's a lot of fun to meet all the visitors; sometimes who are tourists as well as Bruneians who come from Tutong and Belait. But we also have to be serious and professional – I believe the difference between a real business and a hobby – is that you cannot show up one day, and then the next day go missing."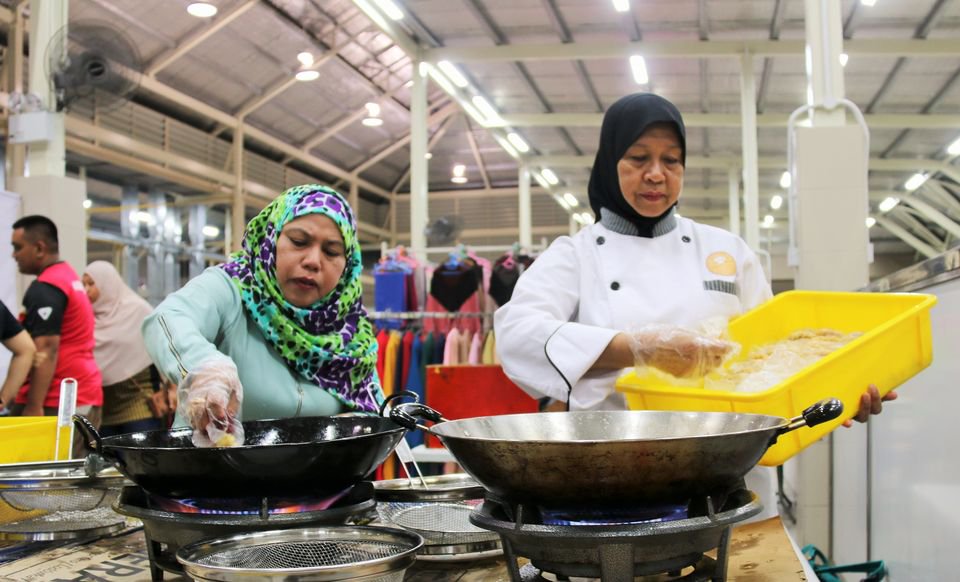 Last month, Yusnani decided to rent a house to have a kitchen that exclusively prepares and pre-cooks the puffs – a criteria necessary for Halal certification – and hired three Bruneians to assist with expanding production.
The 59-year-old still finds her way to PPBG in the evening, quickly changing into a chef's coat after a full day's work at the office, and takes turn to both cook and serve her puffs."I think the biggest challenge is our own ego,"said Yusnani. "We are afraid of what people will think of us, if we put ourselves out there and it doesn't work out. So we don't want to start. Or if we start, but things get hard, we stop. I cannot quit. Not on myself, and not on my family."

Dapur Yuza and Feez Kitchen are located at stall C29 of the Pasar Pelbagai Barangan Gadong. To learn more follow @dapuryuza and @feez_kitchen_bn on Instagram. To get in touch with Yusnani contact +6737119559.