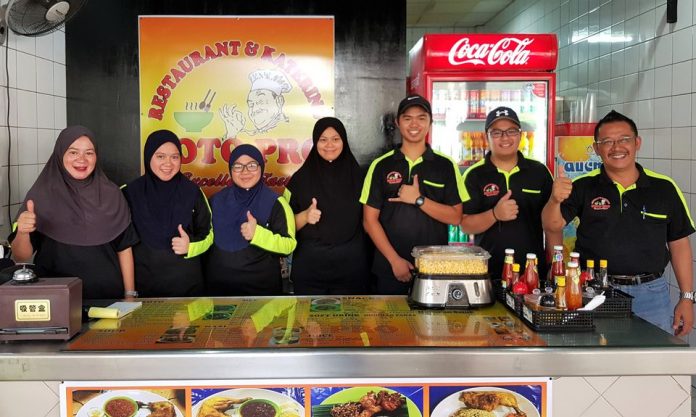 At the back of the Soto Pro's new kitchen at the Jerudong Park Food Court sits two big pots upon large-sized stoves, the broth contained within gently simmering away as the herbs, spices and meat cook slowly to perfection.
In its front, a small but continuous line waits patiently for their order to be taken as the broth's aroma, which has been quietly stewing away for several hours, wafts throughout the store.
"We simmer the broth for six to eight hours," says the manager of Restoran Soto Pro, Dzulkifli Hj Madani (pictured main R), whose credits his wife Husnah Hj Ali (pictured main L) with founding the recipe. "The simmering (process) is the key. It's what gives us our uniqueness in terms of taste."
In a market already saturated with several established Soto businesses, Soto Pro, despite being a first generation business, has managed to carve out its own slice of the market by offering a broth that is noticeably richer – and consistently so – than the norm.
Daily sales since moving to JP two months ago net at least $600 daily, leaving a healthy margin despite the area's rising rental rates.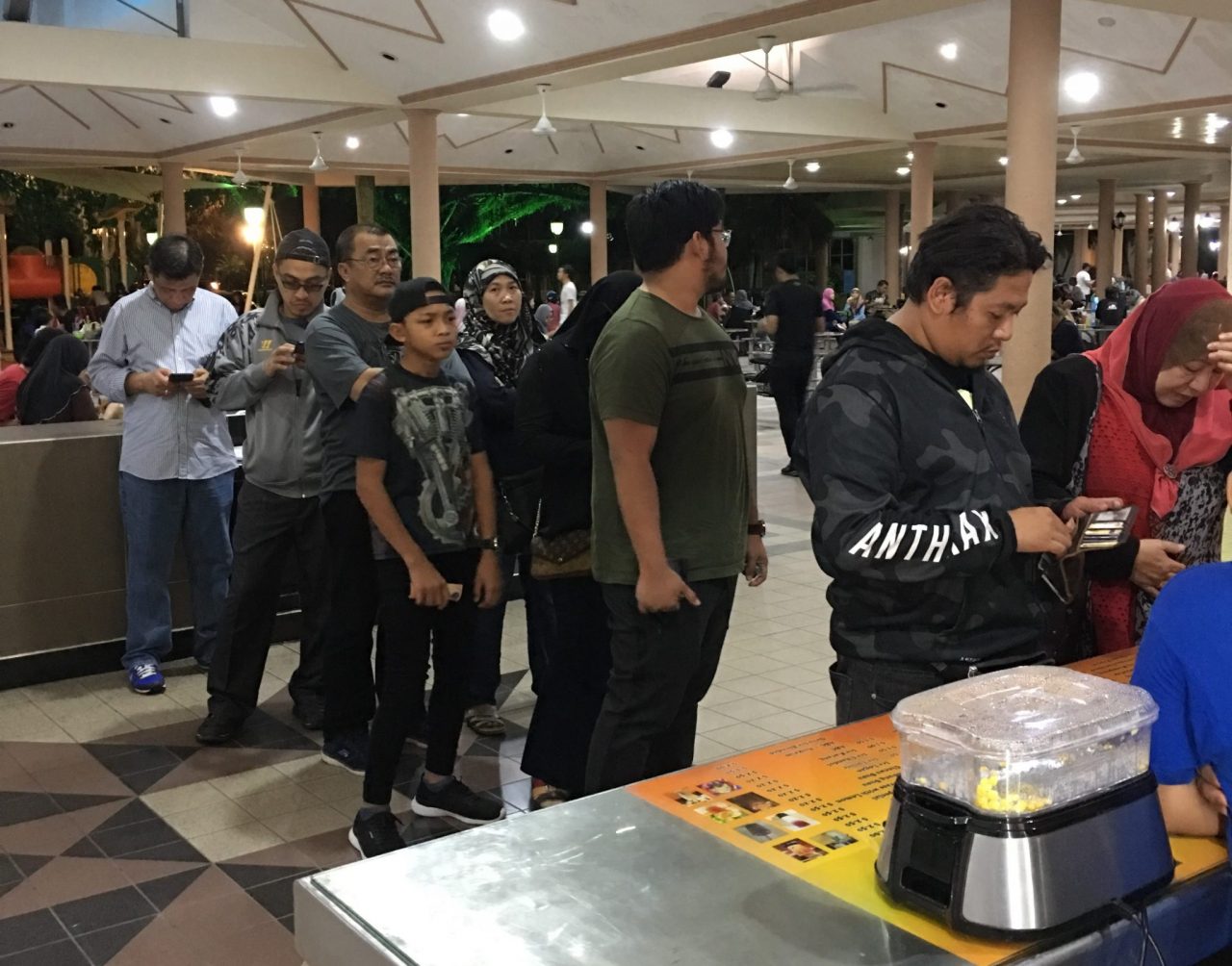 The couple started their business at the Serasa beach six years ago by setting up a makeshift stall. "We headed there most weekends (for recreation) anyways," said Dzul. "We figured, why not try to do some business while there?"
Keeping the soup warm with portable gas stoves, and similar to how Soto is sold at the tamu, filled small plastic containers with noodles to be sold for a $1 on weekend afternoons.
"By sundown we would've sold a few hundred (dollars worth)," said Dzul, who works at NBT as a car salesman.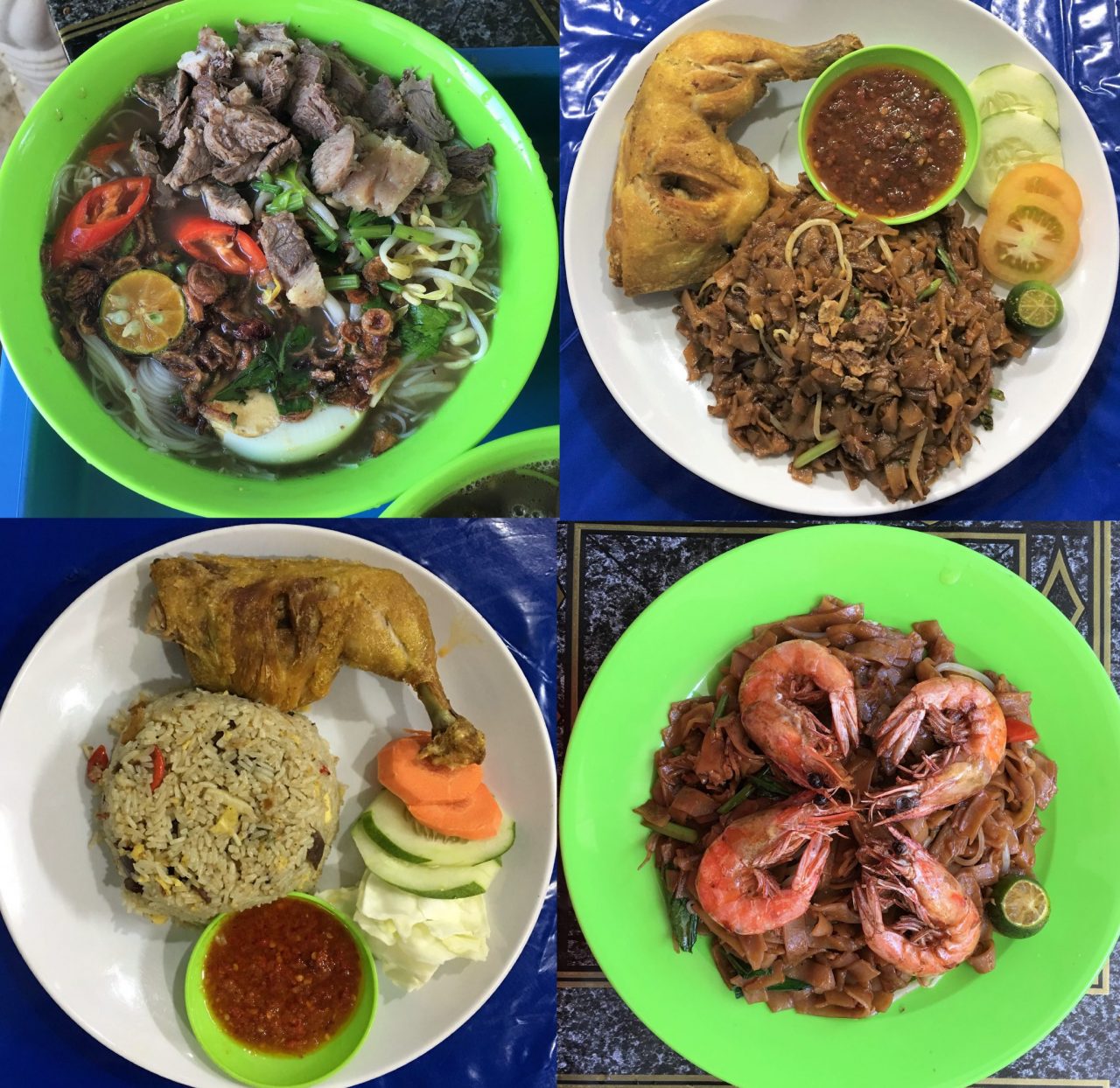 Serasa's beach would close for renovations in 2014, and the family relocated to Tungku beach for a year, but eventually decided to set up at their home in Tanah Jambu (pictured below), pitching up tents in their compound, and formalizing their name as Soto TJ – while running from 3pm till midnight.
"The first few weeks that we opened, it looked like we were hosting a function or wedding," said Dzul, who took over duties after work, while his wife began the broth much earlier in the day. "Cars had to park by the roadside."
Soto Pro beacme a staple of those living nearby, and by the start of this year, the couple began eyeing a move to a commercial location, and with it, a change in name – to avoid confusion with another Soto TJ.
"We picked JP because its a good location that's now starting to see more foot traffic again," said Dzul who named it Pro as a homage of sorts to his days as an amateur racer, where he competed as Pro 12.
The 46-year-old also wanted to make full use of the space, so unlike the majority of the food court vendors, who only open in the afternoon, Soto Pro begins serving at 10am, sometimes earlier.
With longer hours, he's also been able to offer more employment; aside from his wife and three of his older children, four of his relatives (pictured below) now also work at the outlet.
"Sometimes it's easier for family members to take constructive criticism, so it's easier to teach and guide them; ensuring everything flows like clockwork," he said. "The (F&B) business is tough but it's also one of those businesses that can stand the test of time if you are diligent to maintain the taste of your food and the rapport with your customers."
Dzul is now gathering data on the long-term response to their first commercial location; if it proves it can consistently rake in its current sales over the coming months, he will contemplate adding a new location in a prime area like Gadong.
"We've taught our children enough to run the business by themselves," said Dzul. "We are confident they can run a second branch, if we have the demand and funds."
Their dream is to build a business that can be passed on to their children and grandchildren and beyond.
"Insyallah," he said with a smile.
Soto Pro can be found at Stall No. 22 at the Second Phase of the Jerudong Food Court and opens from 10am to 10pm, Tuesday to Sunday. Follow them on Facebook at @sotopro or on Instagram at @sotopro_JP for the latest news and updates.