One of the oldest photos of Joanita Zain, captured by her parents some 20 years ago, shows a prodigious five-year-old, dressed in a Ninja Turtle's t-shirt, covered in paint, having a crack at drawing.
Joanita would grow up on a path well worn – she went to university, took on the corporate world and got married. It wasn't until the birth of her first daughter, Layla, that art would come calling, and Joanita – or Jo as her friends and family call her – would return full circle.
Today, Jo or her brand of Jellybeandreams, is still far from being a household name, but chances are you've already seen the 31-year-old's art.
Loose, expressive and light – with an almost luminous quality – Jo's dreamy watercolour pieces have earned plaudits from her customers for being warm and comforting.
Her most ambitious work adorns the walls of the four children's wards (pictured below) of Raja Isteri Pengiran Anak Saleha Hospital's Women and Children's block and have also made their way to commercial storefronts including Rumah Gelato and Chatime.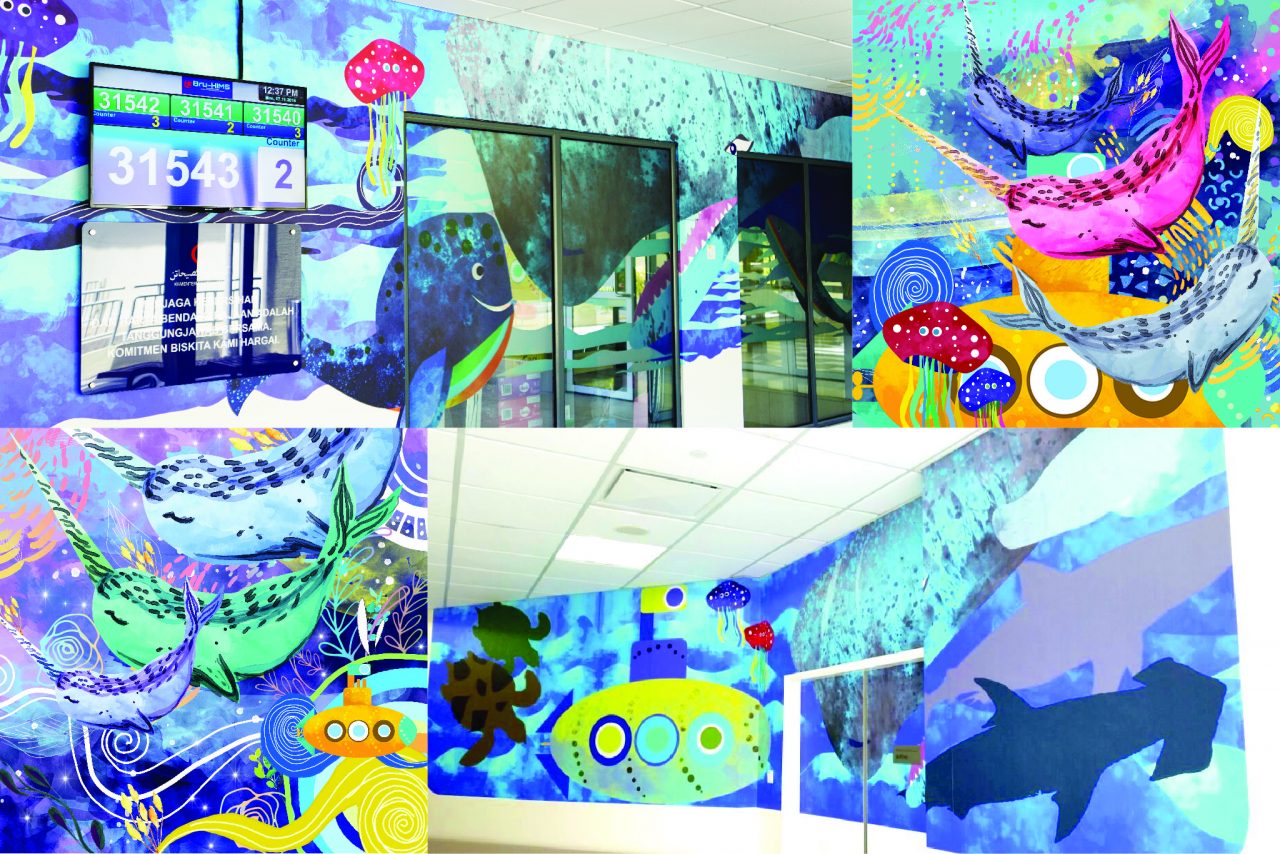 In 2013, after giving birth, Jo went back to work. But after a few months of working until late at night – and returning home more frequently to the sight of her daughter sleeping – Jo made an admittedly hard decision and decided to leave her job to take care of her children.
"One day when Layla was napping I looked around the room (nursery) and tried decorating the space," said Jo. "I figured some artwork would add colour to the room, but I couldn't find anything that would fit."
Jo picked up the brush, and channeling what her daughter reminded her most of, painted a starry sky brought to life by outlines of Layla's favourite toys. When her friends came over they were suitably impressed; a couple requests turned into referrals, then an Instagram account, and within three years Jo flourished into a self-employed artist with a fledgling business.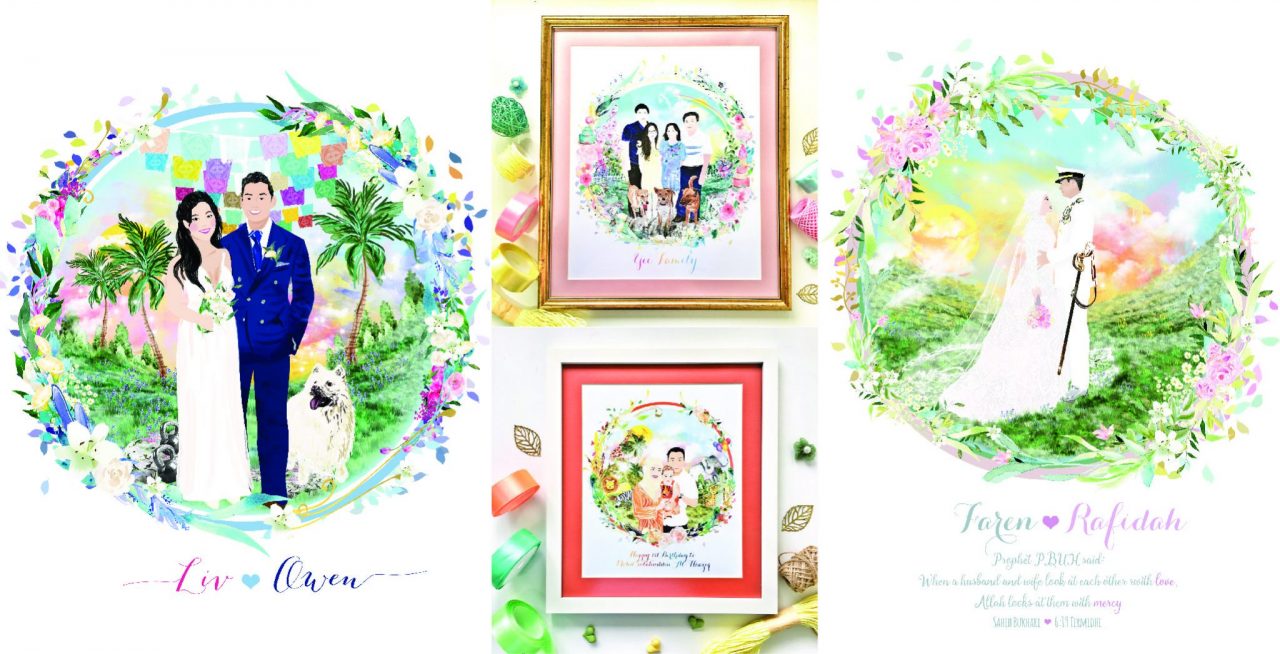 The 31-year-old's creations have evolved to be part digital, part watercolour painting; beginning with a sketch using either Adobe Photoshop or Illustrator. She then takes the design to be printed and then goes over the piece again with acrylic paint.
Jo's commissioned work can be simple as reproducing portraits, or be as complex as receiving just an idea or story – whether it's a journey, relationship or event – which she then conceptualizes and turns into art.

Jo's got her sights set on producing a children's book, and wants to hold art classes for children in a makeshift studio she wants to build in her garden, believing the sometimes manic energy of kids can be chanelled through art.
"Art has been extremely healing and soothing," says Jo. "Right now I'm working on more artwork for the hospital – for the oncology ward, along the walls leading up to operating theater (surgery). I already feel that this will be the most meaningful and rewarding project I've done so far."
To learn more follow @jellybeandreams on Instagram and get in touch by emailing jellybeandreams@live.com.