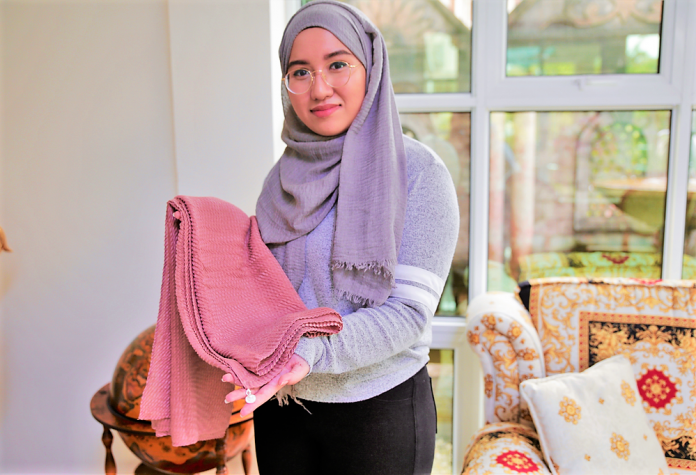 While most teenagers are happy to enjoy their youth juggling school, friends and the latest social media craze, 16-year-old Najdah Rahman (pictured main) is taking on a different challenge of kickstarting her own headscarves business.  
After finishing her IGCSEs last year, Najdah, spent $1,400 of her savings – squared away since she was 13-years-old – to develop a line of locally designed headscarves to be sold at her family's dressmaking boutique – Noor Mutiara Collections – last November.
The scarves' signature design is a sewn-on pearl accessory on one edge of the shawl – which comes in four ranges; Sharifah made from chiffon, Ehsan in cotton, Kamilah (crinkly) and Huda (pleated), both made of viscose fabric and are available in 13 different neutral shades and earth-tone colours, priced between $20 to $25.
"Both my mother and older sister run their own businesses. I wanted to follow in their footsteps and manage my own business, too," said Najdah, who received tutelage and moral support from her family – but not financial assistance – to start the business.
"I had saved the funds since I was 13, selling cupcakes and meringues during bake sales in school," said Nadjah, who then got a cash card and began to take on online orders for schoolmates for a 5 percent processing fee.
"I initially had two business ideas: creating cosmetic products or making scarves. Eventually, I decided to start with scarves, since it would be a cheaper way to start."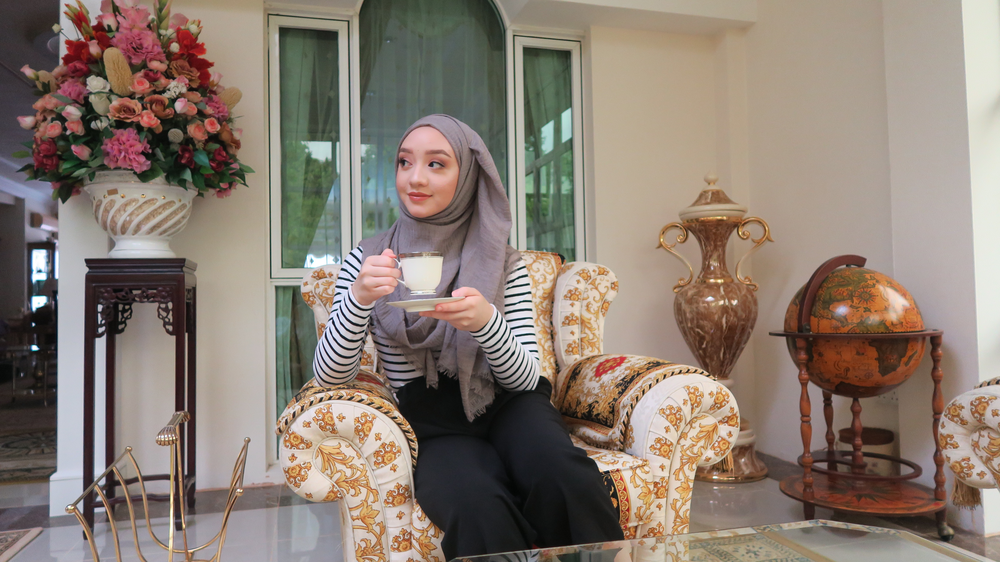 Najdah then sourced from fabric suppliers in Indonesia, Malaysia as well as other regional countries and spent her 16th birthday last September 11, introducing the scarves to her family – giving each a scarf from the first trial batch she designed.
Encouraged by their enthusiasm, Najdah – now a sixth form student – made a small, but commercial run 500 scarves of her own designs in different fabrics and colours.
"Two of my friends helped out as models and we did a photoshoot and launched on Instagram," said Najdah, who also uses social media to take on orders to be picked up from the family's boutique in Gadong.
"We've started to get a few returning customers coming back to buy more, which is great."
The 16-year-old is now looking to Brunei Islamic Fashion Week this May – where she hopes to gain more exposure for Noor Mutiara Scarves, as well as roll out new designs and colours.
"I am also looking at other possible businesses in the fashion industry such as making accessories and designing apparel," she added.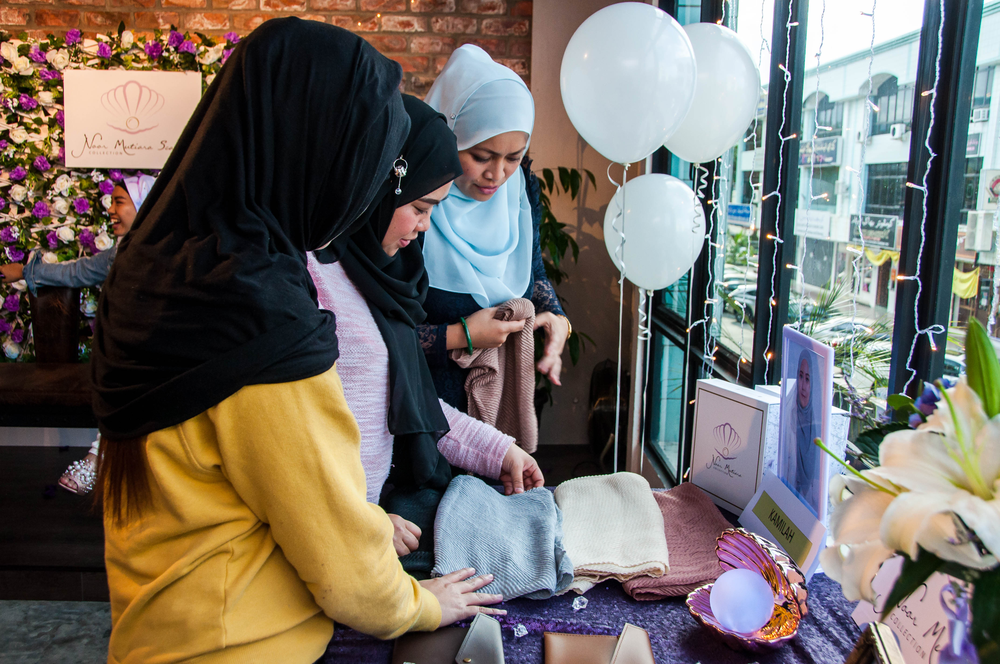 To learn more follow @noormutiarascarves on Instagram and Facebook or contact +6738603480 to get in touch directly. Noor Mutiara Collections is located on the 1st Floor of Centerpoint Gadong.