Having set up Brunei's first online grocery store Kadairuncit.com earlier in May, Aizuddin Fakhri is now looking scale his ambition of revitalizing Brunei's online shopping scene by merging the concept of a department store with an online marketplace to create Naindah.com.
The 26-year-old founder of Techbru Solutions (B) Sdn Bhd launched Naindah last month, an online marketplace for both businesses and the public to buy and sell used and new items securely.
Aizuddin has decided to go the route of e-commerce giants Amazon by operating their own warehouse to store products sold on their website, allowing for quick next day delivery and a quality inspection of items before they are advertised online.
"In our research of online marketplaces we found that a serious challenge was when customers were unhappy with the quality of their purchases," said Aizuddin, who has a team of six locals. "This could be because sellers were falsely advertising the products or because they were fake. At Naindah we solve this problem receiving the item first, checking it, before posting it online. It's different from online marketplaces like eBay where you are dealing directly with the seller. On top of that we're also giving 100% buyer protection; if you don't like the item you can refund it (and receive store credit) within three days."
Sellers can drop off their items at Techbru's HQ in Telanai or alternatively, Naindah will pick up the items from your doorstep. The seller can choose to be either charged a fee of $1.50 plus 10 percent off every sale, or they can receive the full amount (they've indicated) – but give the rights to Naindah to mark up the price. Delivery, inventory and warehousing charges are also borne by Naindah, at no expense to the seller.
Buyers can purchase using any Visa or Mastercard – both debit and credit cards – as well as American Express, JCB and Diners Club.
"At the moment we have 200 products, spread over 11 main categories and growing daily," said Aizuddin. "We also have our own delivery service – NaindahGo – to Brunei-Muara, Tutong and Belait. Customers can easily track and be will be notified of where there package is."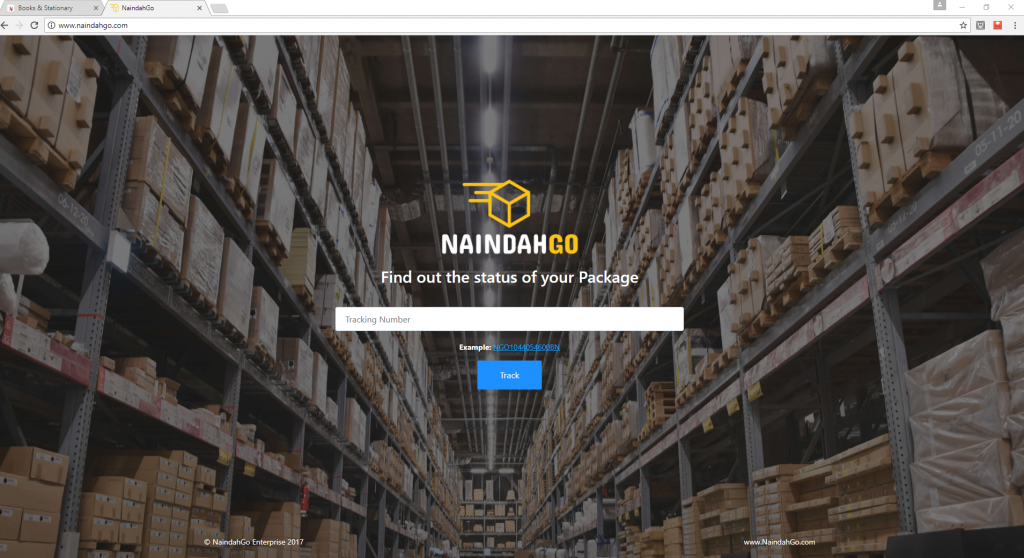 Delivery is typically $3 for Brunei-Muara and $4 for Tutong and Belait. For Temburong customers, Brunei's national courier – Pos Laju – is used instead.
Aizuddin added that Kadairuncit.com – which focuses on selling groceries – is currently undergoing maintenance, and will reopen in two weeks to finally cater to the Brunei-Muara market, having previously been exclusive to the Belait district.
"Together with Kadairuncit and Naindah we're hoping to change the way Bruneians do shopping," said the 26-year-old. "We're bringing convenience, choice and good prices."
Visit the store at www.naindah.com and follow @naindahbn on Instagram and Facebook for more updates. Naindah is located at Unit 6, Block C, Simpang 34, Taman Alam, Kg Beribi (behind Smart, Telanai).