One of the region's largest online fashion stores Fashion Valet (FV) will be the flagship mentor of the first cycle of Bank Islam Brunei Darussalam's (BIBD) new entrepreneurship development programme BIBD Catalyst, with the nine local businesses earmarked also having the opportunity to sell through FV's website.
Fashion and beauty businesses Mumtaz Collections, As-Salwaa Spa (Mukaku cosmetics), Rozai Hijab, Baital Hijab, Demure, Mayang Couture, Kava, Shah Indra and Jay Ezah will begin the training programme – which aims to bring local enterprises beyond Brunei's borders – in the middle of this year, according to BIBD's Head of Retail Banking Hjh Nurul Akmar Hj Md Jaafar.
"We want the BIBD Catalyst programme to be able to develop high pontential local micro, small and medium enterprises (MSMEs) in different industry sectors to be able to export and to cater to beyond Brunei," said Hjh Nurul yesterday at FV's pop-up event at Indera Kayangan Ballroom of the The Empire Hotel & Country Club.
"The first (cycle) will be focusing on fashion and beauty, and we've chosen nine businesses who we believe have the ability to export their products, to be trained by FV, who have a proven track record of growing and marketing brands successfully through their platform."
Four participants of BIBD's Catalyst – Mumtaz, Mukaku, Rozai Hijab and Baital Hijab – have also been given the opportunity to have their own booths at FV's pop-up event until Sunday to seek further market validation, with CEO of FV Fadzarudin Anuar positive of their potential.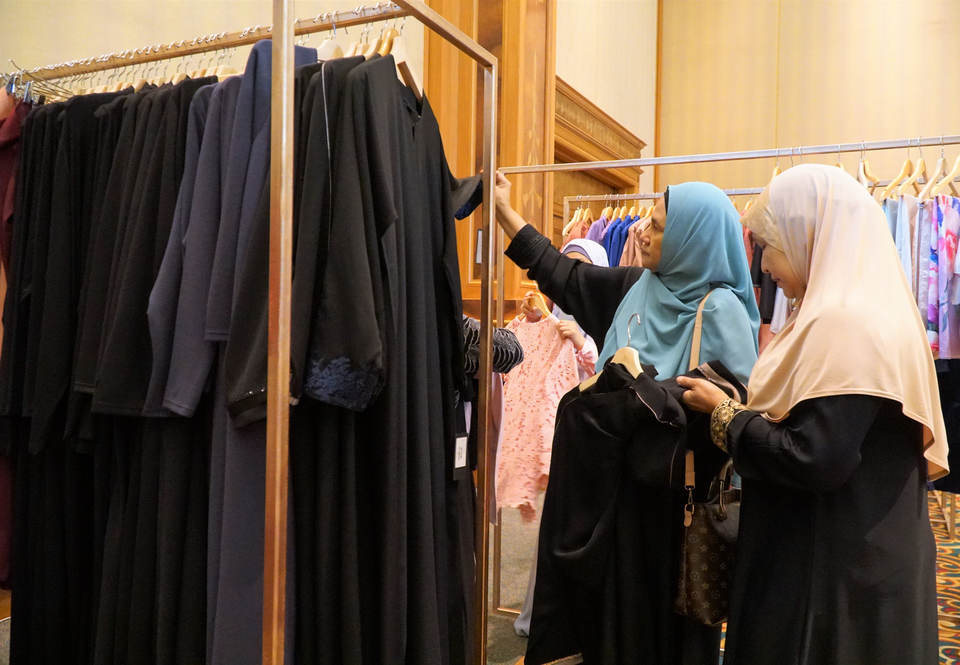 "Our early impressions of the Brunei brands is that they have quality products with potential (for export)," said Fadza. "At FV, we have always been passionate about growing local brands; we've had one or two Bruneian brands on our platform before but it has not been the most consistent so we're keen to bring on more brands from here."
Fadza says that FV evaluates both creative and technical capabilities of brands before adding them to their platform, which has over 300 fashion brands from the region.
"On the creative side, we are looking not only for the artistic flair and style, but also the brand's story – what is their identity? What values do they embody? What do they stand for?" said Fadza. "The technical (supply) side is also important because as the business grows, there will be challenges in the administration, operations and that's where it's important to have the discipline and consistency."
The CEO said that the mentorship would also address how companies can scale production and reach effectively, advocating that brands take a targeted, strategic and long-term approach to building their business.
The selected also MSMEs expressed their excitement at being selected for BIBD's Catalyst, hoping that it opens up opportunities and develops their capability to break into the overseas market.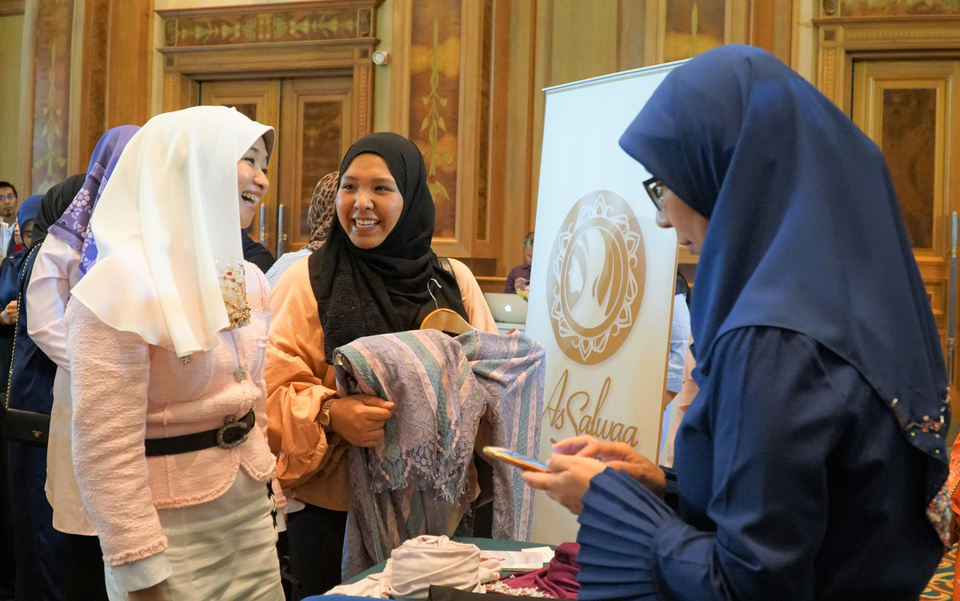 Producer of headscarves Mumtaz, who began eight years ago, have been targeting foreign expansion and are aiming to sell their line on FV.
"We've had some foreign buyers through online or at expos where we gained good experience, but we've yet to break through (overseas)," said Hj Mohd Sabri Hj Suhaili, who runs the business with his wife Syedah Siti Sarah Hj Syed. "FV is one of the biggest (online retailers) in Malaysia, so we're definitely targeting to meet their criteria to sell on their platform."
Co-founder of Rozai Hijab Yang Berhormat Siti Rozaimeriyanty Dato Seri Laila Jasa Haji Abdul Rahman said that she is hopeful that the targeted approach of the catalyst programme would enable Brunei's modest fashion wear brands to understand the specifics of exporting, including the challenges and how to address them.
"It's an excellent opportunity for not just us (Rozai) but for these Brunei SMEs," said YB Siti Rozaimeriyanty. "We are eager to learn what it takes to break into foreign markets."
MuKaKu cosmetics, who produce organic, natural beauty products shared that they have recently released a new and improved line targeted for export, and are currently seeking halal certification to boost marketability.
"We first started out as a spa (As-Salwaa Beauty) where we used all-natural treatments, and over time we decided to try and develop them into products of their own for sale," said Edy Zurina. "I believe we have some unique items, including our 3-in-1 eyeshadow, tint/blush and lipstick which we want to export."