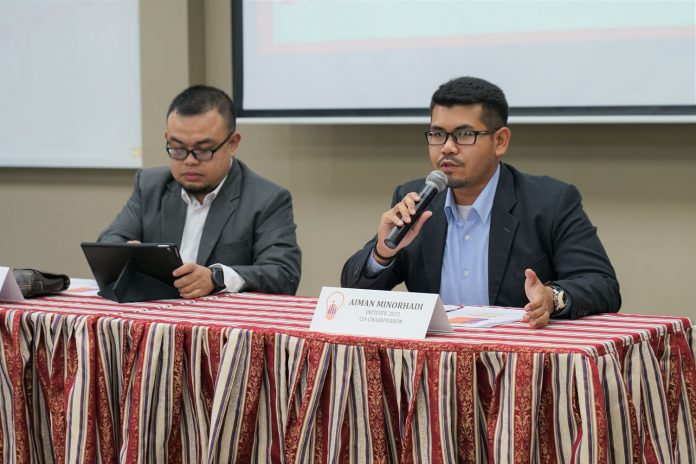 The INITIATE Human Capital Summit in February next year looks to gather human resource (HR) professionals together to set up a dedicated network in Brunei to advance the country's human capital development.
Organisers of INITIATE, Grominda and Perspective Insan Academy, said the one day summit on February 6 at iCENTRE will have experts share best practices in three separate workshops covering HR development, HR management systems, and preparing a workforce for future demands.
Founder of Perspective Insan and Legislative Council member YB Iswandy Ahmad said the establishment of the HR practitioners network following the summit would help offer networking and mentoring opportunities, raise collective issues, and serve as a reference for HR-related developments in the country.
"We want the network to be dynamic; through INITIATE we hope to be able to be the bridge to bring HR professionals together and create a network that will be able to help not only professionals in the field, but help the country address opportunities and challenges in human capital development," said YB Iswandy.
Founder of Grominda Aiman Minorhadi added that INITIATE was created against the backdrop of unemployment and the standard of employment within the country, which policymakers and HR professionals are equipped to address.
"We also see the summit as beneficial to startups and small businesses, who have challenges in HR as organisations with growing operations; from creating contracts to developing competencies to performance management," he said.
The Manpower Planning and Employment Council (MPEC) are the strategic partner for INITIATE and are expected to participate in the opening plenary forum on innovating talent development.
Participating agencies also presenting include Darussalam Enterprise, Civil Service Institute, Centre For Islamic Banking, Finance and Management, the Ministry of Education's Lifelong Learning Centre, Dynamik, and Track and Roll.
Registration fees for the event are split into three tiers: the full package at $200 covers both the morning's forum and afternoon's workshops, networking lunch, and access to presenters; the $150 package covers the morning session and networking lunch, and the $75 package which covers the networking lunch only.
Registration can be done online and will close on January 30, 2021.