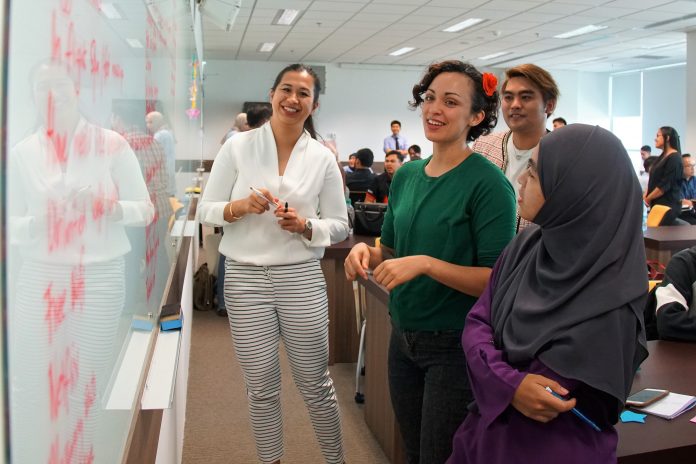 Brunei's national body for micro, small and medium enterprises (MSMEs) Darussalam Enterprise (DARe) is inviting facilitators to submit proposals to run its flagship startup development programme Accelerate.
Accelerate has recently completed its sixth official cycle last June, which was facilitated by Singapore's Golden Equator Consulting (GECo), who incorporated in Brunei last year.
DARe's Accelerate runs as a 100-day business bootcamp that is open to startups or early stage businesses with ambitions of scaling nationwide and abroad by leveraging on technology, innovative business models, and raising investment.
Over 150 startups have participated in Accelerate since 2017, collectively raising more than $2.1 million in investment and creating more than 500 jobs.
DARe is inviting proposals from facilitators to run cycles of Accelerate, with each cycle requiring pre, during, and post-programme support.
The tender document available on DARe's website provides the scope of work and key performance indicators for facilitators.
The pre-programme requirements include assessment and selection of applicants; assigning a dedicated facilitator with experience to provide weekly check-ins with participants; and developing a weekly learning schedule for the duration of the programme.
The expected content taught during the programme covers market validation, prototype development, commercialization strategy, human resource management, marketing, finance, legal agreements, and pitching.
Facilitators should also organize a local and regional demo day at the end of each cycle for startups to pitch, network, and receive feedback from leading professionals and business people.
During the programme, participants' progress are to be logged through a learning management system. After Accelerate, the facilitator is expected to provide or connect participants to mentorship, networking and monitoring programmes.
The facilitators' KPIs include the quality of startups at the programme's end; the quality of training materials and instruction; and participant feedback.
The deadline for the tender application is August 2, 2021.