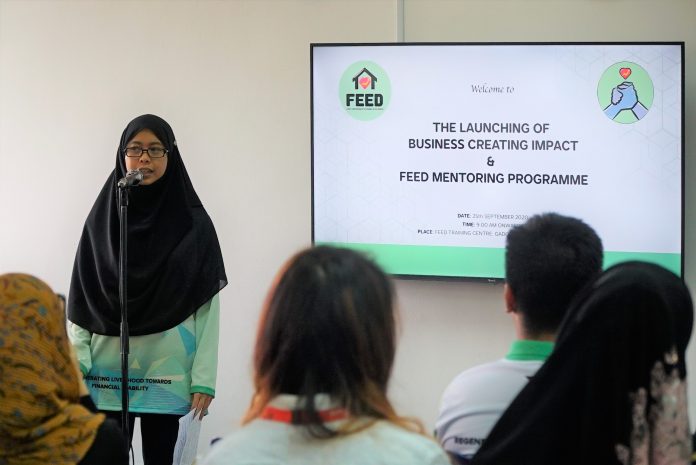 Brunei businesses who have helped resolve the problems faced by the underprivileged are invited to apply for the ASEAN Inclusive Business (IB) Award.
The IB Award is one of the eight categories under this year's ASEAN Business Awards (ABA), which is being organised by Brunei's ASEAN Business Advisory Council (ASEAN-BAC) as part of the Sultanate's ASEAN chairmanship.
The ceremonial awarding will take place virtually on November 10. Each year has seen ABA award multiple winners from different countries in most categories.
The IB Award recognises profitable businesses models have helped provide goods, services or livelihood to the lowest income people in society, defined by the World Bank as those within the base of the economic pyramid (BoP), earning less than US$ 8.44 a day.
Applying companies must be at least 55% owned by ASEAN nationals and integrate BoP as part of their value chain either as suppliers, employees, customers or beneficiaries in some form.
Applicants will be evaluated on their social impact, innovation and their model's replicability to further contribute to systematic change in new areas.
Award winners will benefit from increased visibility, opportunities for financing from investors, develop international contacts and be recognised as the region's benchmark in relation to their peers.
Local social enterprise Family Empowerment and Economic Development (FEED) won the IB award last year for helping the underprivileged earn a living through basic skills training.
ABA is organised annually and aims to showcase home-grown ASEAN companies that are globally competitive as well as emerging small and medium enterprises (SMEs) that have the potential to breakthrough globally.
Further information and application forms for the IB Award can be accessed through DARe's website. Applications must be emailed to at international@dare.gov.bn by September 13.