Mohd Danish Mohd Nur Arif was cruising down Jerudong last year when a broken down, rusting Toyota station wagon caught his eye.
Its front two windows appeared to be missing; back tyres deflated and holes and cracks spread throughout its cream coloured body that had been bleached by being left out in the hot sun.
It would be a stretch for the common person to describe the condemned vehicle as anything but junk – but Danish could not look away.
There's something quite different about the car, he thought, with the front-end bearing a sense of masculinity and a hint of European styling.
"I realized then it was a 1977 Toyota Corona Mark II," beamed the 33-year-old auto-enthusiast. "And it wasn't a sedan. It was a station wagon; which is an impossible find in Brunei."
The ownership papers backed Danish up – the station wagon had been imported from Labuan in 1980.
Seeing the 33-year-old's excitement perhaps, the owner drove a hard bargain, and was only willing to part for the car for $1,600 cash, even though the car couldn't even start.
"People thought I was nuts to pay a thousand for a condemned car," he jokes. But if you're familiar with Danish, custom cars or his home-based café Wings and Wheels located at the Panaga National Housing Scheme in Belait – you'd be rubbing your hands in excitement.
"What Danish can do with cars – no one else in Brunei can," says the owner of Ultra Slick Detailing Azim Azamain, as we gather at their shared booth at the Borneo Kustom Show at Bridex yesterday to see what's the hype.
Judging from the crowd's reaction to a shiny black, single cab pick-up truck with a vintage wooden loading tray and doors that unlock with a card sensor – that hyperbole has re-positioned itself into a genuinely compelling argument.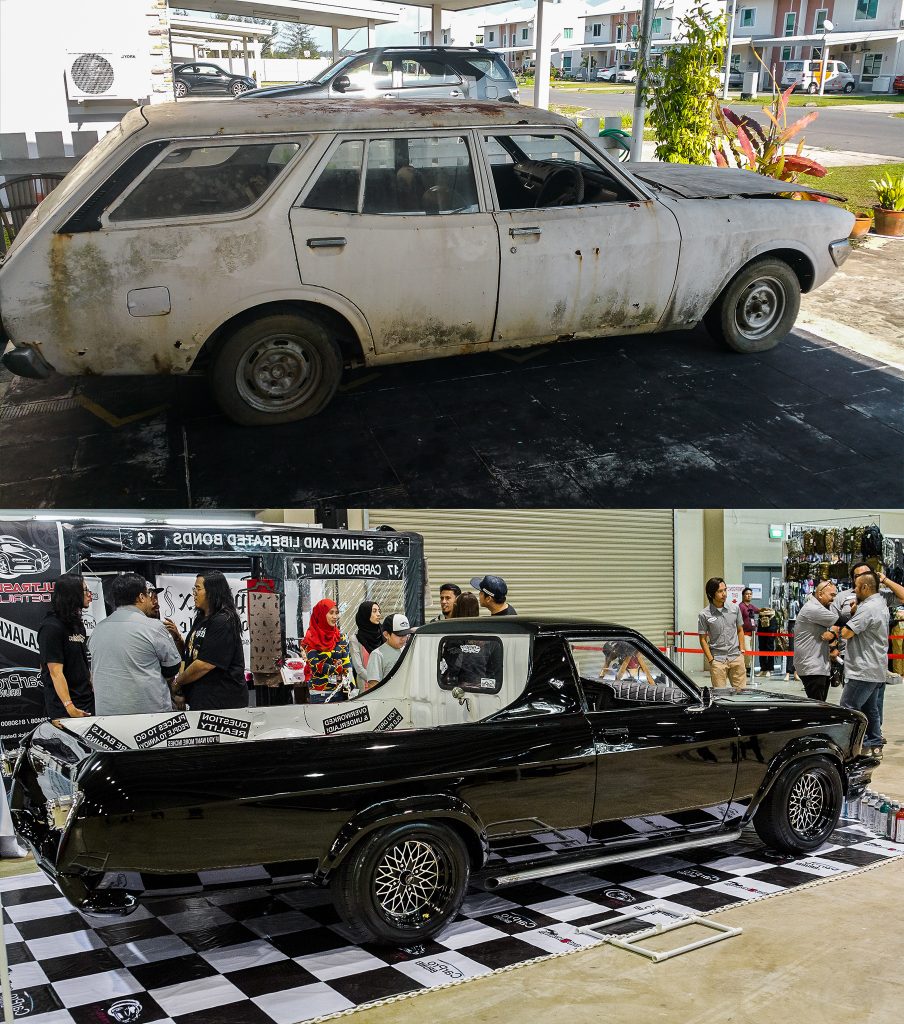 Over the course of the last ten months, Danish has taken a rotting, 40-year-old piece of scrap metal and transformed it into a fully functioning automobile.
He's spent close to $10,000 to buy, customize and rebuild the wagon into a truck. Dazzled onlookers have already made bids twice that amount to take home the car. Others quickly inquire: "Would you be able to turn mine around?"
An offshore oil and gas worker by trade, Danish and his mostly Belait-born team, Sphinx, have been quietly working at restoring and customizing over 25 bikes and cars over the past several years.
Their work isn't brandished over social media, nor have they been seen in local magazines and newspapers. Their following, gained almost exclusively by word of mouth, is all about street credibility – and Danish himself – respected as an 'underground' pioneer in the field of auto-customization.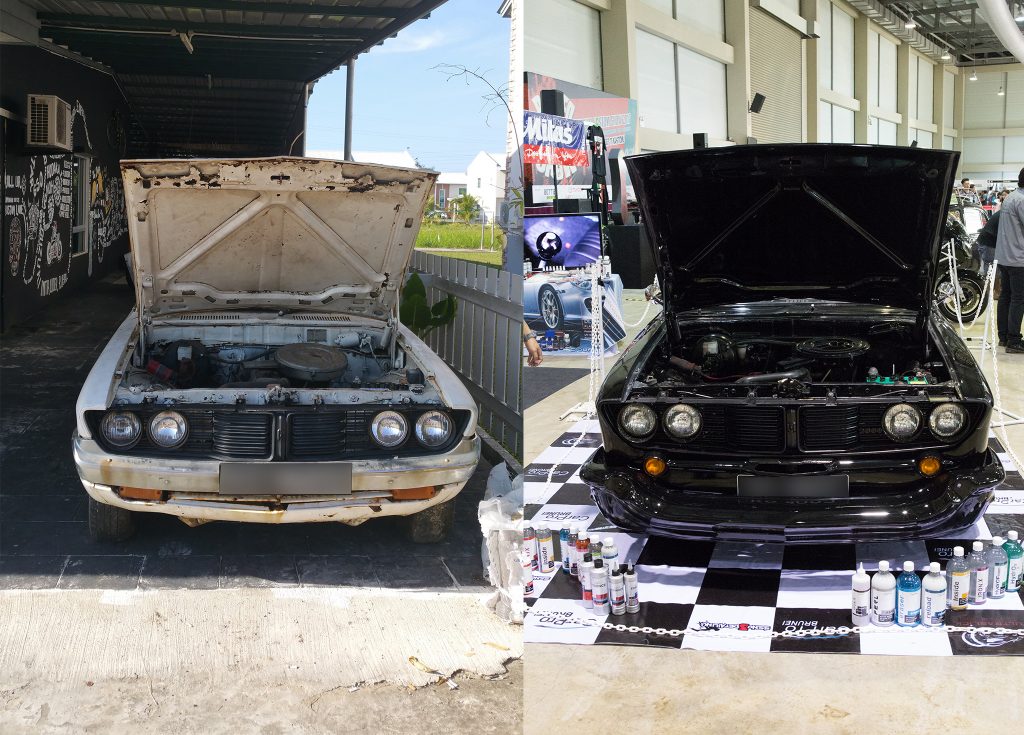 The 33-year-old first began toying with modifications a decade ago with meagre, low cost tools; purely on personal interest. Anchoring it was a fascination, rather than innate skill, for trying to fix all things mechanical, whether at work or on bikes and cars.
"Sometimes it's just easier for people to just throw money to get something completely new, instead of patiently studying what can be fixed or reused into a different purpose," said Danish. "Everything has a lifespan. But if you're willing to put in the elbow grease, it's a lot longer than you might first think."
Danish's credibility amongst his peers however, isn't just down to his technical skills.
They point out that he came to the aid for two friends struggling to find employment after losing their jobs in the oil and gas downturn; bringing them into Sphinx – even though the business is yet to have a formal site of operations.
"Harnessing our power together is what's made us able to do what we do," said Danish. "It's given others a chance to earn. We've made some fair money doing this work over the years – but unfortunately, we spent instead of saving. We know the oil and gas industry is in a downturn, but customer requests are still building, so we are looking to see if we can make a serious shot of turning this into a full-time business."
Sphinx's team of 11 – all part-timers – currently spread the workload across external workshops for welding, painting and overhauling the engine; doing the design and cutting at home and polishing and detailing at a car wash. Parts are sourced locally, from hardware stores to scrapyards to workshops, as well as from neighbouring Miri and Indonesia.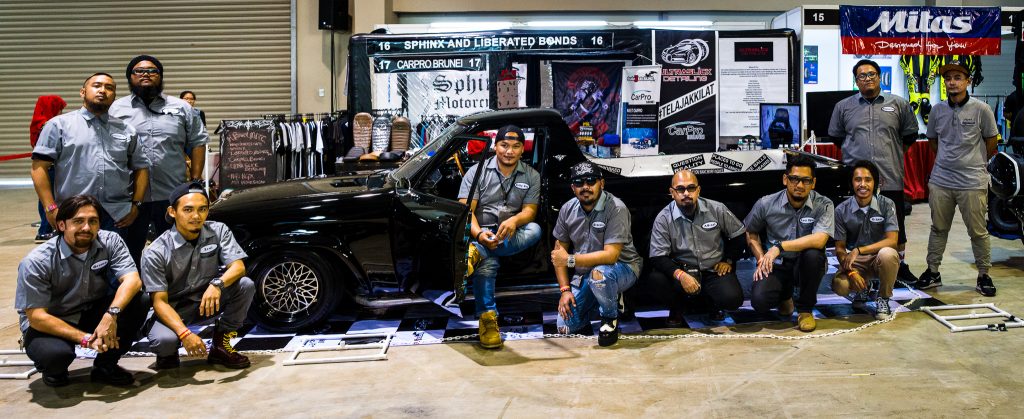 While the Toyota project took a commensurable amount of time, Danish argues it can be done in less than half that period, if the team can commit full-time and have their own site of operations.
"We will save, build slowly, and go from there," he said, while making reference to a television series produced by Discovery channel showcasing a group of Bangladeshis and a British man restoring and customizing cars taken from a wrecking yard.
"I'm confident our work stands right up there with the best, despite having limited resources. We just need to get that breakthrough."
To learn more about Sphinx follow @wings_and_wheels_cafe on Instagram