20km from the capital, in one Brunei-Muara's final villages bordering Tutong lies the Katimahar Agri Park; home to egrets, water buffaloes, crocodiles and thousands of fruit trees – with an off-road track that's fast replacing beaches as the go-to spot for ATV businesses.
The 250-acre park is a Katimahar Village Consultative Council (MPK) initiative, but the funds to develop it come almost exclusively from one resident, 53-year-old Hj Zainal Hj Safar (pictured main).
The founder of local F&B chain Sotorindu has poured more than $150,000 to clear and develop the space, that was previously listed by the government as tanah terbiar or abandoned land.
About a decade ago, the Brunei government, through the Ministry of Home Affairs, begun championing the idea of growing the economies of villages by developing products and services that utilize the community's manpower, materials and cultural resources.
One of the most successful iterations of these efforts abroad was Japan's One Village One Product – which has since been replicated in Southeast Asian countries. Brunei looked to do the same, through the similarly titled 1 Kampong 1 Produk initiative (1K1P) with villages across Brunei encouraged to pick up an economic activity.
Katimahar answered the call with an agri park that would grow local produce and draw visitors. But what of the man behind it?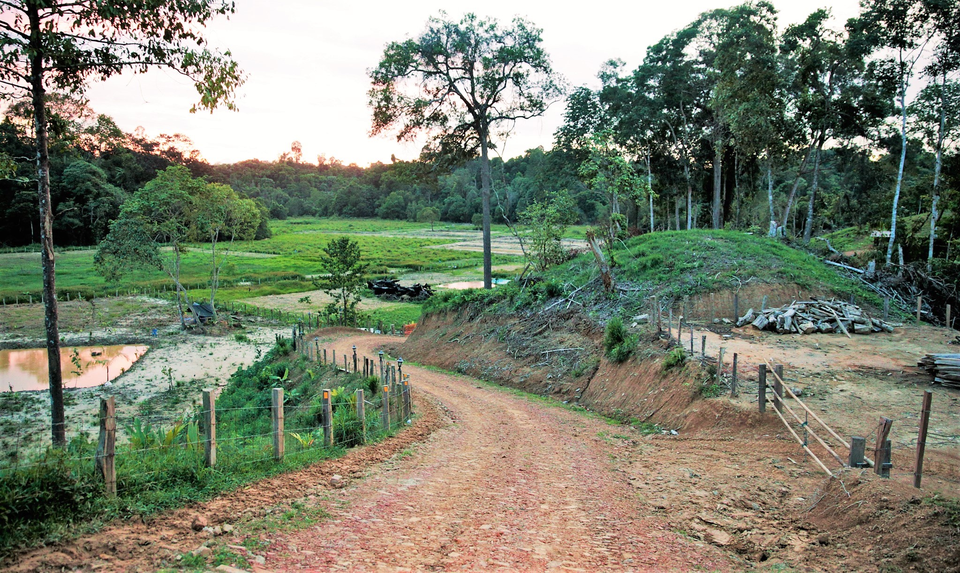 Hj Zainal Hj Safar's first job while still a teenager was to ferry fruits and vegetables from farms to the market. Born in Katimahar and raised by a father who was a labourer and a mother who worked as a midwife, Hj Zainal lived in a small bamboo house, and after leaving secondary school worked as a driver for a foreign diplomatic mission.
After noticing construction projects springing up across Sengkurong, he began his own business serving food to workers on-site in the late 1980s, the profits which he diligently saved and used later to open a farm and road-side stall called Cakoi Rindu, which was eventually renamed into Soto Rindu.
By 2010, his restaurant had branched out to six locations and his farm in Kg Masin had earned him national recognition as he won Brunei's best farmer in 1997, 2006 and 2010.  Hj Zainal was even featured in a book on Bruneian entrepreneurs titled Business Icons – but he wasn't content resting on his laurels. He felt that "there was something more" that he needed to do.
"Farming is where it starts," said Hj Zainal, whose restaurants are known to serve up his farm's fresh produce. "I have been fortunate to be able to build a successful business, and I wanted to see my community, my village have the same opportunity."
He met with members of MPK Katimahar, and together they collaboratively decided that the community should have space where they could farm openly, but there would be a substantial investment required – some tens of thousands of dollars, needed to clear the land to plant trees and build access roads. Without external funding available, Hj Zainal came forward with the outlay.
The first phase began with just 15 farmers, planting mostly longan trees across five acres, and by 2012 had expanded to 80 acres with thousands of durian, rambutan, soursop and banana trees. The numbers of farmers also increased to 150 – each responsible for their own plot and sale of produce. Only a nominal monthly fee of $5 was charged. Others began to rear cattle and poultry on a small scale,
Phase two, which opened space for more fruit trees, as well as other vegetables and herbs, came soon after, and phase three, a group of chalets intended to be homestays, were developed.
Hj Zainal was persistent in trying to get tour agencies to bring visitors to the Agri Park, and was able to strike up deals with local travel agencies Freme Travel and Anthony Tours.
However, aside from sightseeing, there wasn't much for visitors to do, and it wasn't until an almost accidental decision to develop some dirt roads a few years ago for further access, that the park was finally able to find a solid tourist draw: all-terrain (ATV) off-roading.
Five different ATV operators now conduct weekly excursions along trails, taking anywhere between two to five hours to complete based on the terrain, opening up a new source of income for the park.
"We charge the operators entry, which is just $5 per ATV, while the rest of the profits go to the operators themselves," said Hj Zainal.
The Agri Park's sheer size today is undeniably impressive, but outside thriving ATV trails, the site faces its fair share of challenges.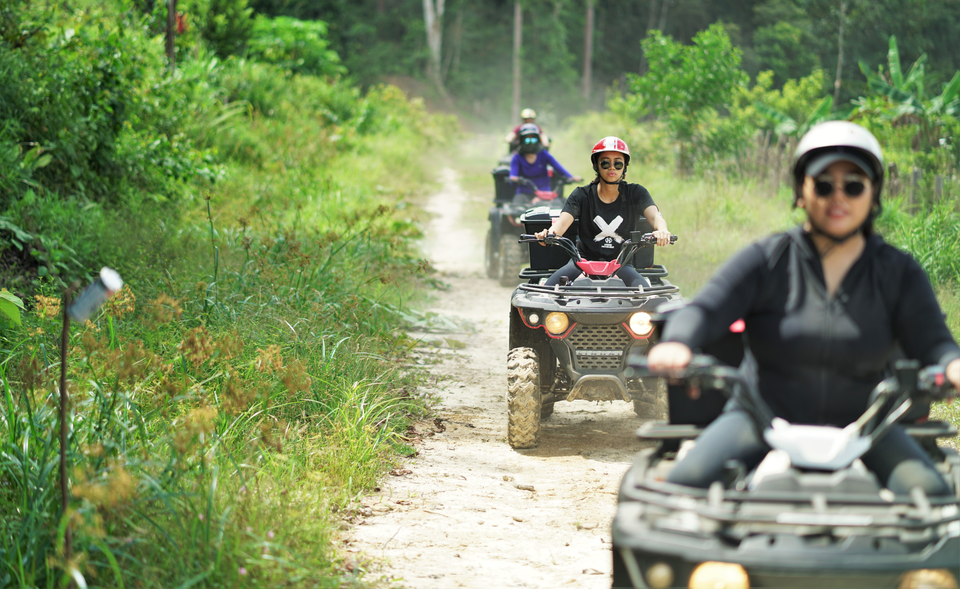 Large swathes within are undeveloped, access roads narrow and bumpy and untended farms are seen in plain sight.
Outside seasonal crops there is not much being actively farmed, and the agri park has yet to realize its vision of being a community-driven commercial farm.
The concept of chalets for homestays is attractive, but without proper water or electricity supply, they'll struggle to draw visitors beyond serving as temporary shelter from the morning or afternoon heat.
Hj Zainal admits the challenges in developing the park further, especially in accessing funds, and while ostensibly rueful, he – nor the MPK – regrets their decision to open the park.
"We face challenges in the chalets and agriculture (development)," he says. "But the ATV scene is growing and I firmly believe in the potential it has if we can work together collaboratively and get government support. In the end, I don't mind that it will take many, many years to recoup the cost (for the Agri Park). To me, it has been absolutely worth it."
Katimahar's Agri Park is managed centrally through the Katimahar's Soto Rindu branch. Follow @MPKkatimaharAgriPark on Facebook and @katimaharagripark to learn more and contact +6732662475 or +6738803079 to get in touch directly, and book an ATV tour directly from MPK Katimahar.
For ATV tours by third parties contact: Go Go ATV at +6738876363 or +6738276363, AVH ATV at +673 8730998 and Brotherhood ATV at @brotherhood_atv_brunei on Facebook,