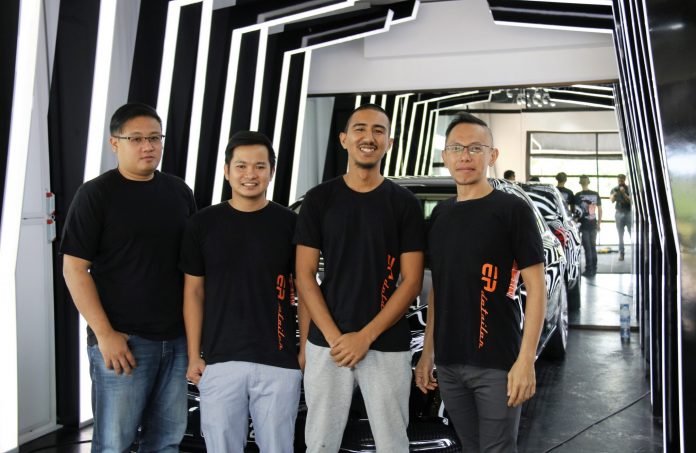 At the end of 2017, Singaporean Weiye Wang (pictured main R) and Bruneian detailers Hafiiz Ramle (2nd R) and Abdul Rashid Hj Zakaria (2nd L) were at a crossroads.
37-year-old Weiyi, a financial and data analyst, had set up EA Detailer (EAD) from a small corner shop on Singapore's East Coast. In under two years, it had expanded to four branches in the Lion City, as well as opened an outlet in Kiulap in Brunei and another in Jakarta, Indonesia.
EA Detailer's pitch to vehicle owners was simple – by using the latest technology, analytics, and thorough SOPs – they promised to be cheaper and quicker than other car detailers without compromising quality.
But Hafiiz and Rashid were no slouches when it came to detailing either. They might have been out operating out of Hafiiz's home compound in Sg Hanching, without the industry-standard tools or the latest gadgets, but their finesse in their handiwork earned them thousands of followers online, despite barely spending on marketing.
Obsessive Compulsive Detailer BN (OCDBN), as the duo called themselves, were targeting to graduate from home to a branch of their own in Jerudong at the beginning of 2018.
Detailing on the rise
Auto detailing, in the simplest terms, is car cleaning done to a very high standard. To have your car detailed is restore it to its showroom shine. Detailers differ in their methods and choice of products, but the process almost always begins with a thorough wash, followed by precise polishing to remove swirls and light scratches.
The car's interior, as well as below its hood, also receive treatment and for the highest, most trending end of detailing – a durable coat (of glass, ceramic or polymer) is applied to the vehicle's exterior, that claims to protect and leave a sheen and gloss that lasts years. Globally, detailing has been on an unabated rise; in the US alone, the industry is worth USD 11 billion.
Getting obsessed 
Hafiiz, 32, and Rashid, 29, are childhood friends that learned about detailing on their own. Rashid, who spent several years as a car salesman, arguably had to take the harder route. Before detailing became in-vogue with Brunei's automotive industry, Rashid had attempted to get a car wash off the ground on his own in Berakas in 2014 but struggled to sustain the business and closed shop not long after.
Hafiiz, meanwhile, had partnered to set up an oil and gas company in Belait dealing primarily in waste management, but as a self-proclaimed petrol head, found himself working on cars in his home garage back in Bandar most weekends.
In 2016, after meeting up, they agreed to start their own small business OCDBN, despite both holding full-time jobs. Those who knew Hafiiz weren't surprised, but to outsiders, a managerial executive who spent his weekends washing others people's cars was an indeed odd proposition.
"We started out with two cars a week on the weekends," said Hafiiz, who holds a diploma in automotive engineering. "We kept posting the 'before and after' pics of cars we worked on online and started to get a good response. Within a few months we were dealing with up to seven cars a week, and it wasn't just for car washes, they were also in for detailing."
Rashid eventually stopped his job as a salesman to fulfill more orders during weekdays, and in the third quarter of 2017, about a year after they first started, the duo contemplated taking OCDBN to a commercial storefront.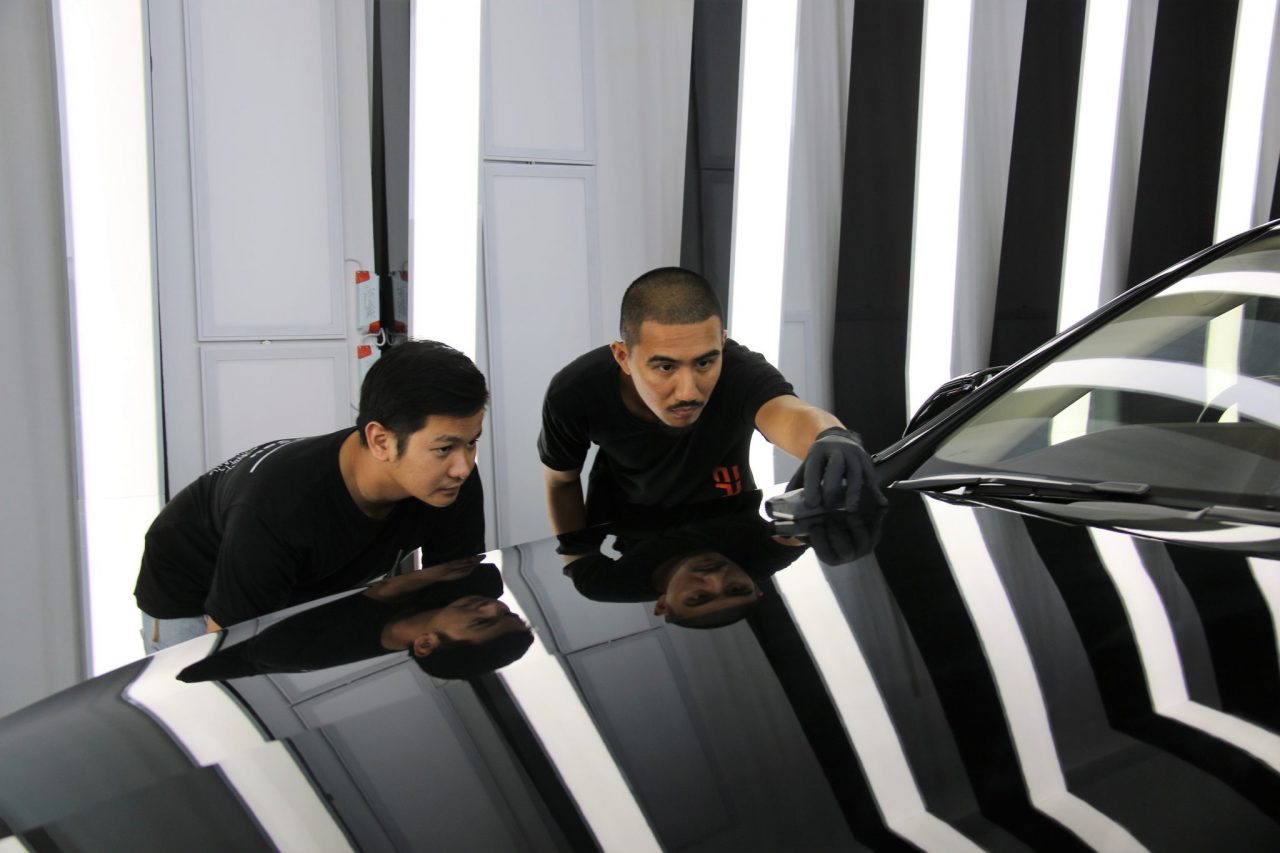 EAD x OCDBN
EA Detailer's entry into Brunei in August 2017 raised eyebrows in the auto care scene. Occupying two spacious lots at the Setia Kenangan II building, EAD was easily one of the largest detailers in the Sultanate; it had an air-conditioned lounge for customers, a separate bay for washing and polishing, and a special coating room with rows of standing lights that illuminate every inch of the vehicle's exterior.
They followed through with an aggressive social media campaign, offering a complete scratch-and-swirl-removing detailing package well under $500, and bookings quickly picked up.
EAD's honeymoon in Brunei came to an abrupt end, however, as behind the scenes, Weiye and his Brunei partner had a fundamental disagreement over the paperwork and documentation of the business.
The 37-year-old chooses not to disclose publicly the details of the fallout but shared that EAD was left without staff, and contemplated closing shop and withdrawing from the Brunei market.
"We had invested over a hundred thousand (in the set up)," said Weiyi. "I reached out to see if there were any local detailers willing to work for or partner with EAD."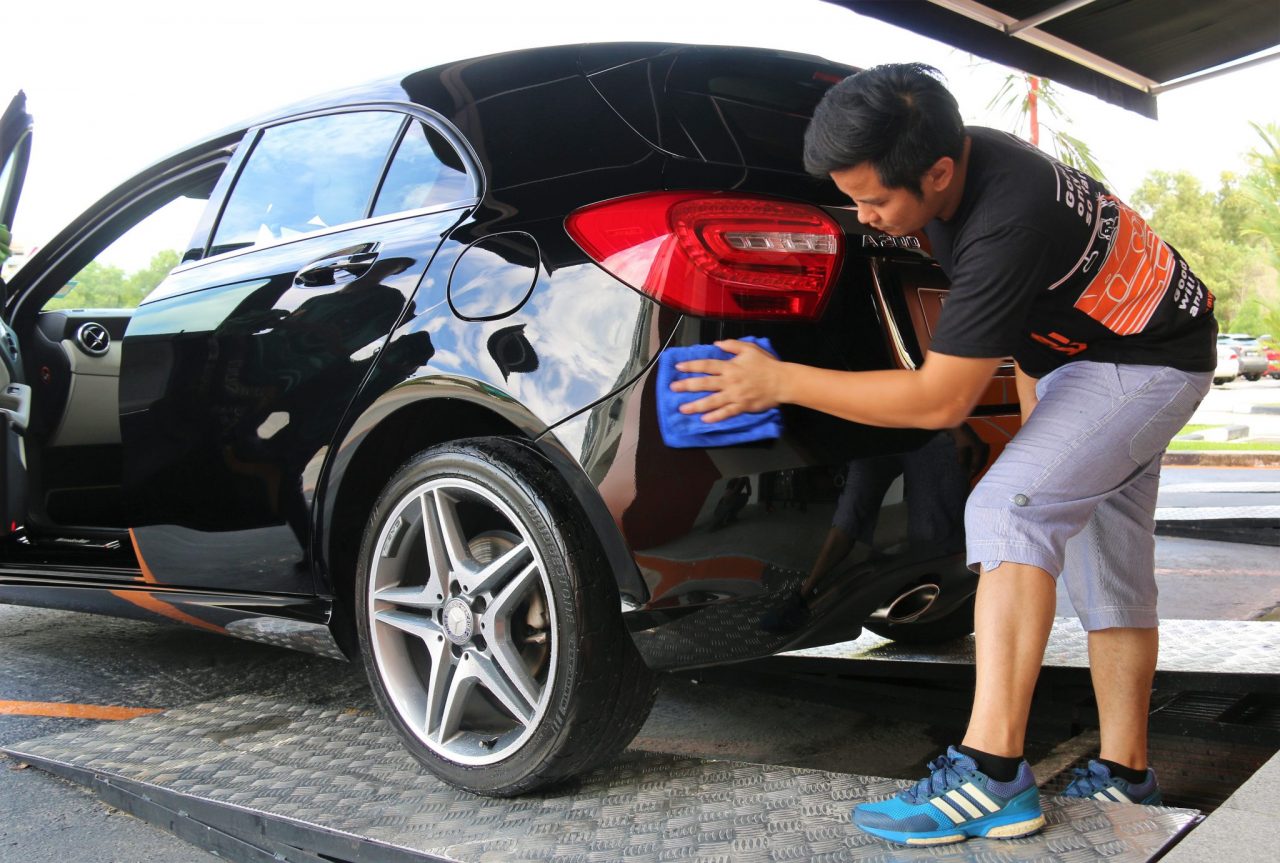 "When Weiyi reached out to talk, we had a plan already to open in Jerudong," said Hafiiz. "However, when we visited his place in Kiulap and were very impressed with not just the space but the equipment. For us to get this exact setup, completely on our own, would take up at least another five years of running our own store. However, we did not just want to give up OCDBN. We wanted to keep it."
Eventually, EAD and OCDBN came to an agreement – they would form a joint venture and register a new company which they both would own. EAD x OCDBN are arguably a pioneer in this respect – Hafiiz and Rashid they are perhaps the first home-based detailers to successfully partner with an established foreign detailer.
"This partnership is also the first of its kind for us (EAD) outside Singapore," said Weiyi. "We fully respect what they (OCDBN) have worked to build (with their own brand) and are impressed with what they bring to the table; their social media marketing, their technical skills and most importantly, how they interact with customers."
EAD x OCDBN began in December by launching their Nymo promotional package – offering a multiple step wash, polish with a multiple layer ceramic coat for well below $1,000, undercutting the market quite significantly. 30 slots for the first rollout have already been snapped up.
"There is much more (value) to come," says Hafiiz. "We will even be coming out with our own line of car care products."
"It feels surreal that we went from a home detailer to partly owning this space," added Rashid. "And what's most important is that we now have all the tools to deliver a truly amazing service for the customer."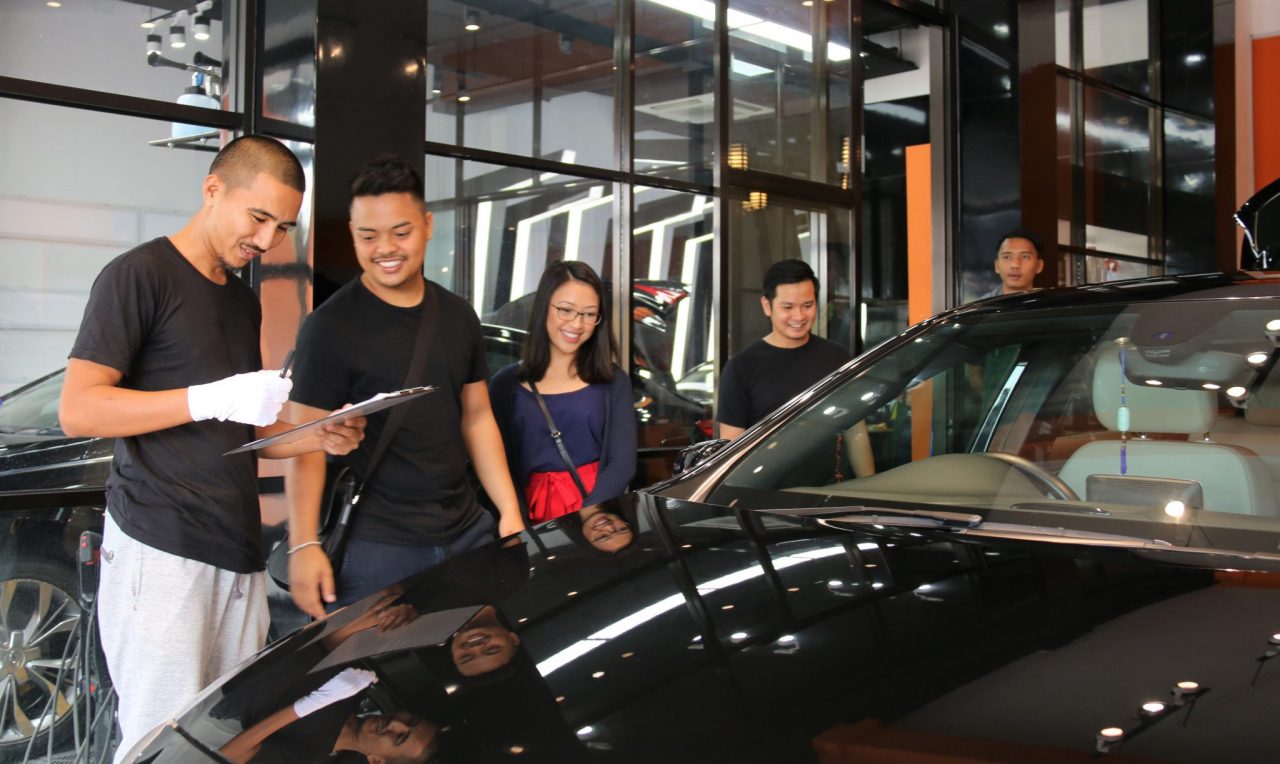 EAD x OCDBN is located on the ground floor of Block A, Unit 10 and 11, Setia Kenangan II, Kiulap and opens from 9am to 7pm daily. To learn more follow @EADXOCDBN on Facebook and Instagram. Contact +6738657313 to get in touch directly.