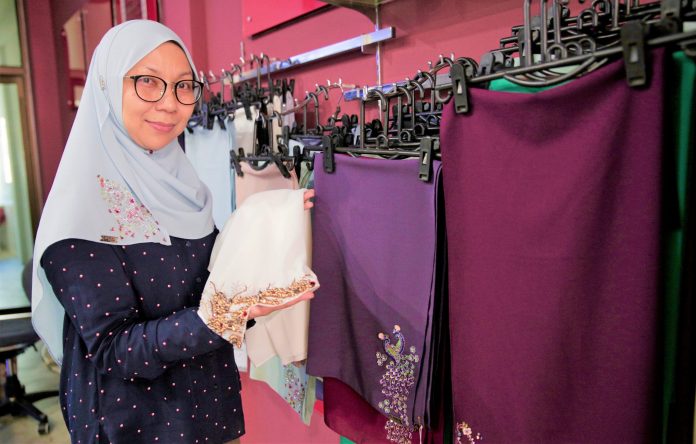 With the rise of printed scarves and shawls amongst Brunei's fashion designers, two architects and long-time friends are bringing something new to the modest fashion scene by introducing handcrafted beaded designs on their hijab line.
Available in various block colours, the shawls, available in vintage crepe and cotton, feature intricate handcrafted beads sewn into its ends. The beads, hand-picked locally as well as from Singapore, Dubai, China and Japan, are beaded in using an 'Indian beading' style, an intricate craftsmanship that requires experienced hands, giving the patterns a clean and neat look.
The idea to design shawls with elaborative beaded patterns was borne when the founders, Haslina Halim and Yang Berhormat Siti Rozaimeriyanty Dato Seri Laila Jasa Haji Abdul Rahman, saw the advertisement for vendors to join the Made in Brunei Market Fair (MIBMF) which happened last May.  
"We brainstormed ideas to join the fair with and came up with this," said Haslina.
"We were saying to ourselves to let's just go and see how we fare, find the niche market ourselves," added the 46-year-old.
Selling shawl pieces priced from $20 – $50, the Rozai Hijab received a positive response from the fair, which drove the two to truly commit in continuing on with the business. Their next collection, which comprised of seven designs such as beaded garden patterns, peacocks and cherry blossoms, were designed with a bigger market in mind: the recent CAEXPO in September in Nanning, China.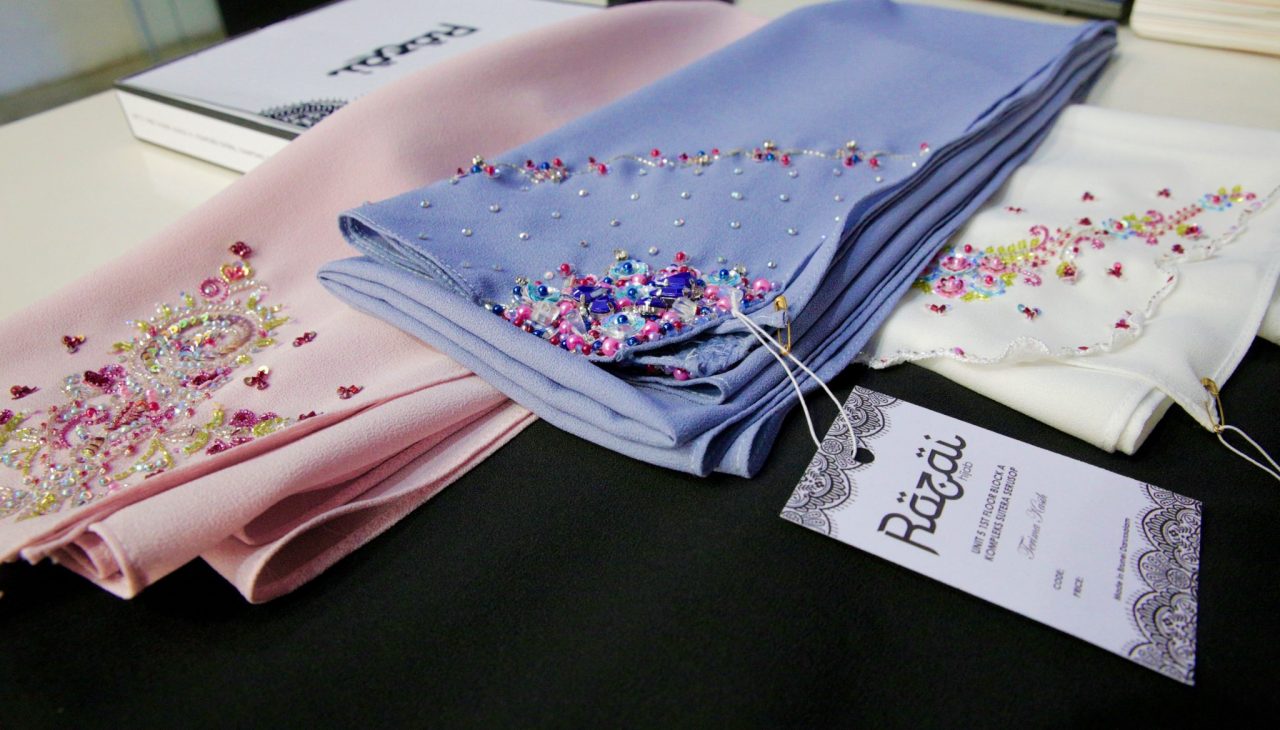 "We joined the CAEXPO to see the response from international buyers and test the market outside of Brunei," said Haslina, explaining that the experience gained from CAEXPO helped widen their business network and learn more about the international modest fashion industry.
Now looking to start their third collection in the next few months, both women are busy brainstorming new designs for their beadwork as well as picking out materials and beads to use for their shawls.
Located on the first floor at one of the rows of shophouses in Serusop, Rozai Hijab started as Rozai Tailoring Fashion & Design in 1998, a tailoring establishment catering to custom-made tailored dresses for women.
With a staff of five people, the establishment have since stopped taking in custom orders for dresses to concentrate their efforts on the hijab line. The Serusop store currently houses their permanent storefront as well as provide a place for its tailors and bead weavers, comprising of the employed staff and freelancers, to work on their craft.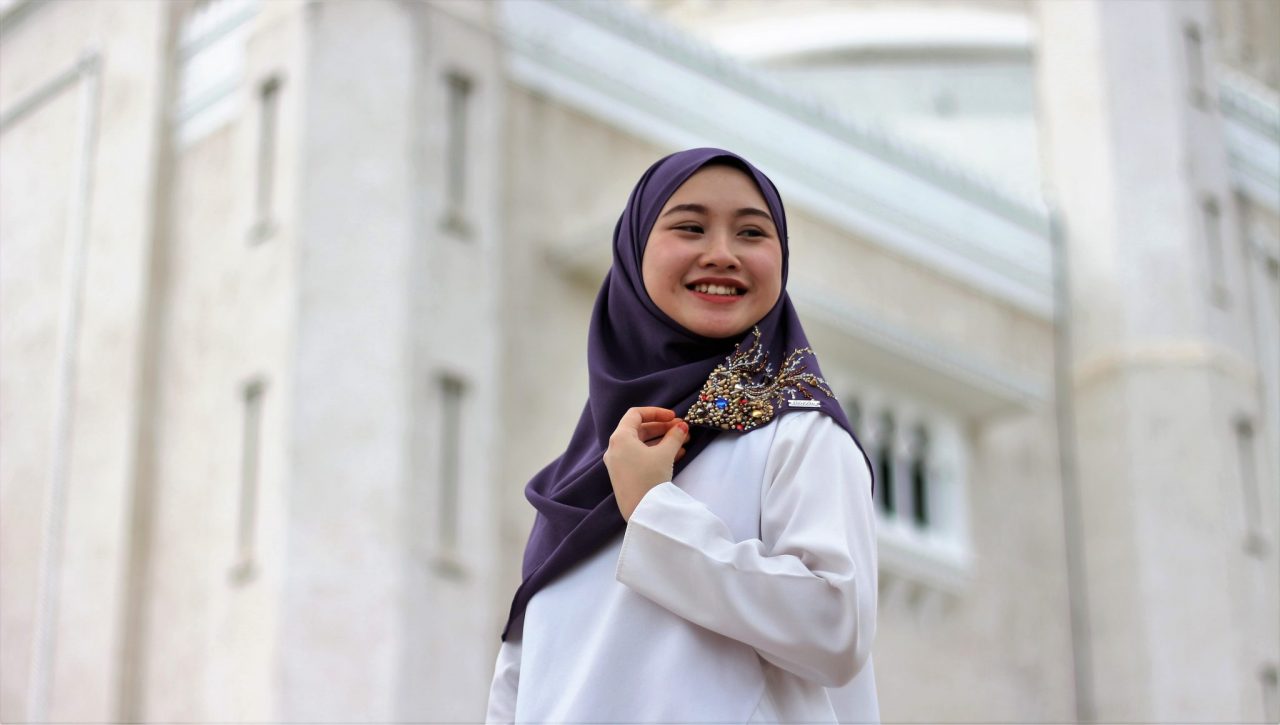 For more information, visit @house_of_rozai on Instagram, Butik Rozai on Facebook or contact them at +6732335615/+6738829728 or rozaitailoring@yahoo.com. Visit their storefront at No. 5, 1st Floor, Block A, Komplex Sutera, Serusop, Jalan Muara, BB2313, Brunei Darussalam (same building as CA Mohammad).