Socks and hand sleeves. That's pretty much all Zahidatul Amalina is selling.
Capitalizing on the growing segment of Muslimah fashion, the 23-year-old (Left in picture) identified a wholesale manufacturer in West Malaysia two years ago while searching for suppliers online.
"At the time hand socks or sleeves were becoming popular in Brunei," she said.
Typically worn from the wrist until the elbow, Zahidatul says the sleeves help cover the aurat without the need for long-sleeved tops, while also protecting the skin from the sun and adding a dash of style.
"But what was being sold was mostly made in cotton; they weren't very fitting (on the hand) and they were also quite warm," she added.
The product she imports is composed of an elastic polyurethane fibre – much like Lycra – which is light, breathable and close fitting. They brought three types, two of which can be worn reversibly.
"Essentially its two colours, so you can flip them over and get a different look," said the 23-year-old, who began experimenting in business after finishing O-Levels.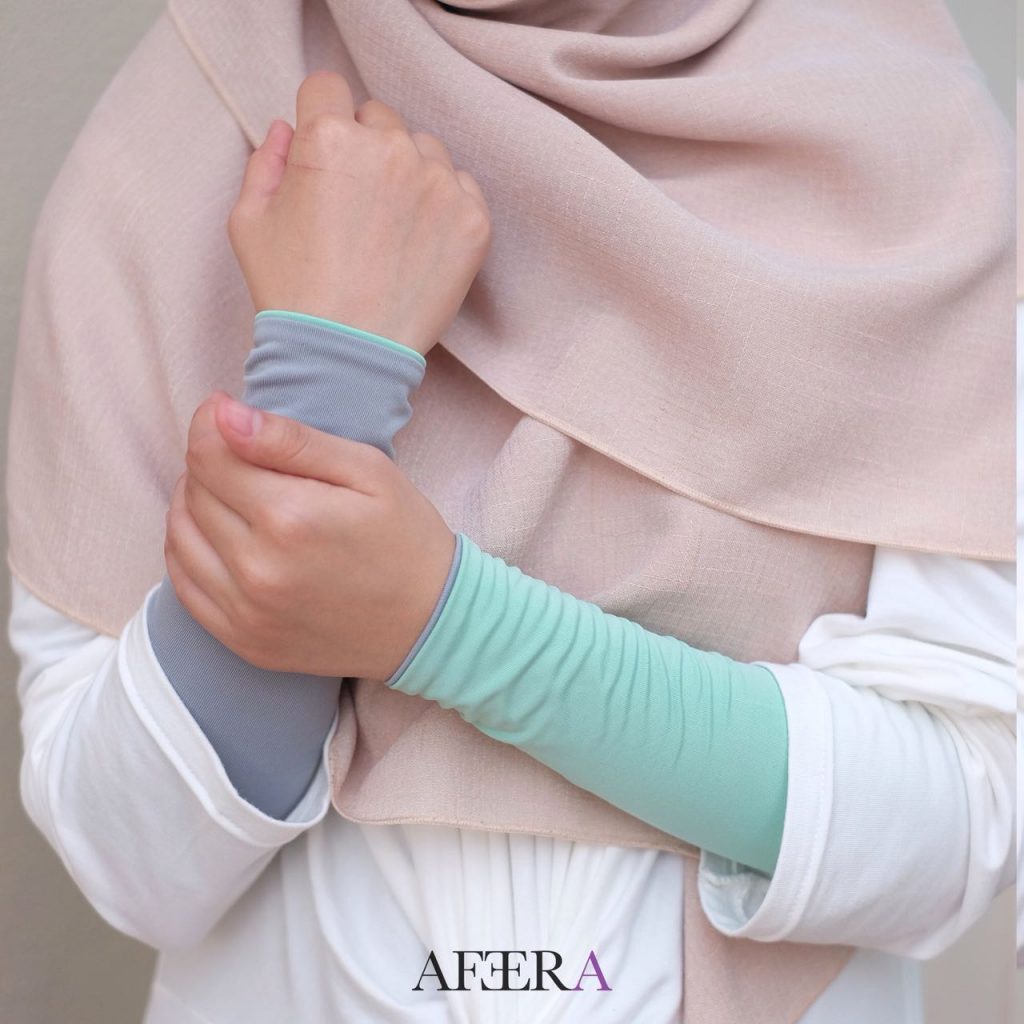 While Zahidatul's parents run a modest family business, she, like her two other siblings who have gone on to establish their own independent companies, is determined to make it on her own.
"When I was 18, I had a lifetime savings of about one to two thousand dollars from all the duit raya that I slowly kept over the years," she said. "I used that to buy a bunch of generic clothes from Malaysia; headscarves, cloth, socks and resold them under my first brand: Muslims Wear."
She set up a Facebook page to advertise the products and would set up meeting points with customers, where they could examine what they had ordered before money exchanged hands.
"I made back about double of the money I put in," she said. "But I didn't have a proper tracking or book-keeping system at the time and so the money wasn't stored very well."
Realizing her limitations, she enrolled into Laksamana College of Business to do a Higher National Diploma in Business Accounting. She put her business on the back burner for the initial part of her course, but eventually took the opportunity to sell at small pop-up events that her elder brother had begun to organize.
She managed to cover the booth rental, and would pocket a few hundred in profit. However, it was not until she graduated, and took a gap year to focus on her business, that sales began to rocket.
The turning point was at the YES Letop carnival at the end of 2016 – ironically held at a time when most claimed it was impossible to draw heavy foot traffic as thousands were crossing the border for the New Year. Unperturbed, Zahidatul went in having registered a new business name Afeera BN, and brought in nearly 500 pairs of hand sleeves, priced between $5 to $7.
"We tested the hand sleeves at one previous fair where we sold out around 200 pairs," said Zahidatul. "So at YES Letop we were more prepared. We anticipated there being a big crowd and came with more stock.
"We recouped the booth rental on the first day (of the four-day event) and by the event's end we had sold out most of what we had brought; making more than $5,000 in total sales."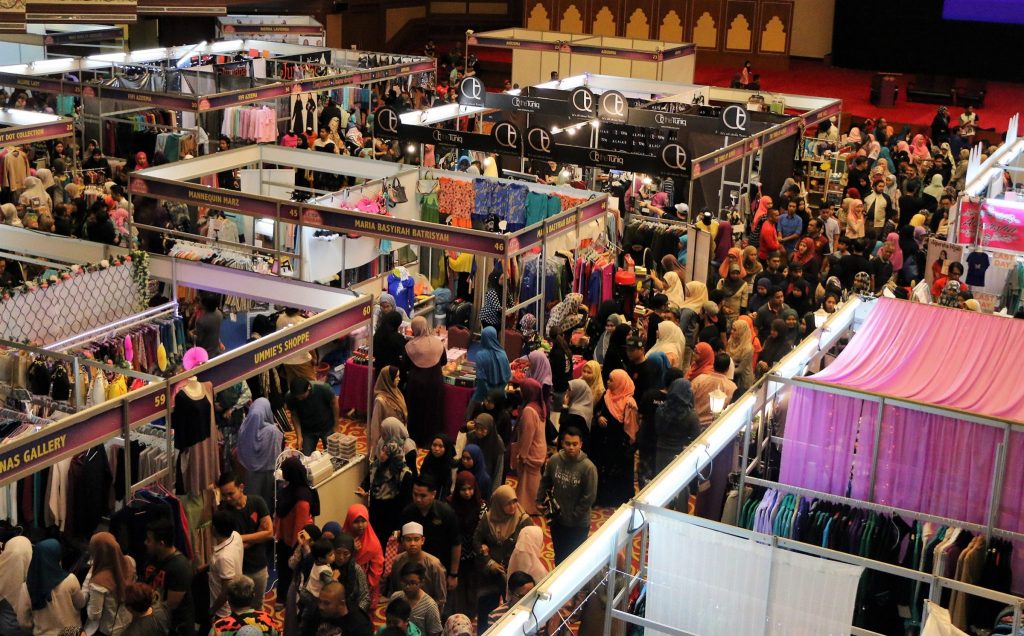 She invested a significant amount of the profits in a self-development course in Malaysia, which she credits as essential for her continued growth, and enrolled into Universiti Teknologi Brunei for a degree in Business Information Systems at the end of 2016.
"At that point I was still thinking if I should just continue my business full-time," she said. "But I remembered in the developmental course what was taught: you should never stop learning."
Zahidatul says her course is allowing to map out the big picture of her business' future; as it covers strategic cross-border procurement and the use of ICT to improve the value chain networks in business.
She has hired one full-time staff, and is planning to employ another as she continues to balance her studies and works on building her brand – an essential component she says, that will help her product line endure copycats and the growing competition.
"With the access to the internet now, everyone can start a business," says the 23-year-old. "You don't have to wait until you have the capital to open or rent a storefront to start anymore. Just start. And the sooner you start, the more experience you will have to draw from in the future."
To stay up-to-date with Afeera BN follow them on Facebook under the same name and on Instagram @afeera.bn. Their products can also be found at Mumtaz's boutique at 2A, Ground Floor, Chempaka Shopping Complex located in Batu Satu.