In 1966, a small group of youth, working in the oil and gas industry, would cycle door to door around Seria, persuading friends, family and the public to join in a venture.
They bemoaned a lack of involvement from Malays in business, and propositioned that Malays from the community to band together to form a business.
Their advances aroused doubt, indifference and even a chuckle here and there. "There wasn't much faith amongst Malays in themselves," said 77-year-old Hj Kassim Hj Ma'on (pictured) one of the first shareholders of Koperasi Perniagaan dan Perusahaan Melayu Berhad Seria (KPPMS).
Many argued, that efforts had been made, but bore no fruit – to the point that many were convinced that their community could not get a business venture off the ground themselves.
"The common refrain back then was 'No. I don't feel like it. There have been a lot of efforts that went nowhere.' And we'd go home dejected and embarrassed. But we continued," said Hj Kassim, who now serves as KPPMS' deputy treasurer.
The 77-year-old, who back then worked at a gas plant, eventually managed to convince others to buy a full share at $500 – two to five times more than than the average monthly salary at the time for a blue-collar worker.
The Seria Malay Business and Enterprise Company was formed, but it had to immediately deal with the first hurdle: bidding for a relatively small piece of land, strategically located in the heart of Seria town along Jalan Bunga Kening.
"We wanted to build a fuel station at that location," said Hj Kassim. "The location was prime. It began at $5,000 but we were able to hold on and won with $34,500, a huge sum of money at the time."
While the same fuel station continues to provide KPPMS steady earnings till this day, performance in the first 14 years were mediocre, with the board of directors today narrowing it down mismanagement as well as a shortage of knowledge in business and manpower experienced in running a petrol station.
Before the end of the 1970s, discussions amongst shareholders over diversifying their business activities became increasingly vocal, with a hotel – which the oil town of Seria had yet to offer – later becoming a popular suggestion.
Still, it took twenty years before the vision turned to reality, during which the organization shifted from a company to a fully fledged cooperative. Construction for a 24-room-hotel with five spaces for meetings housed within a building that also offered retail spaces began in 1998.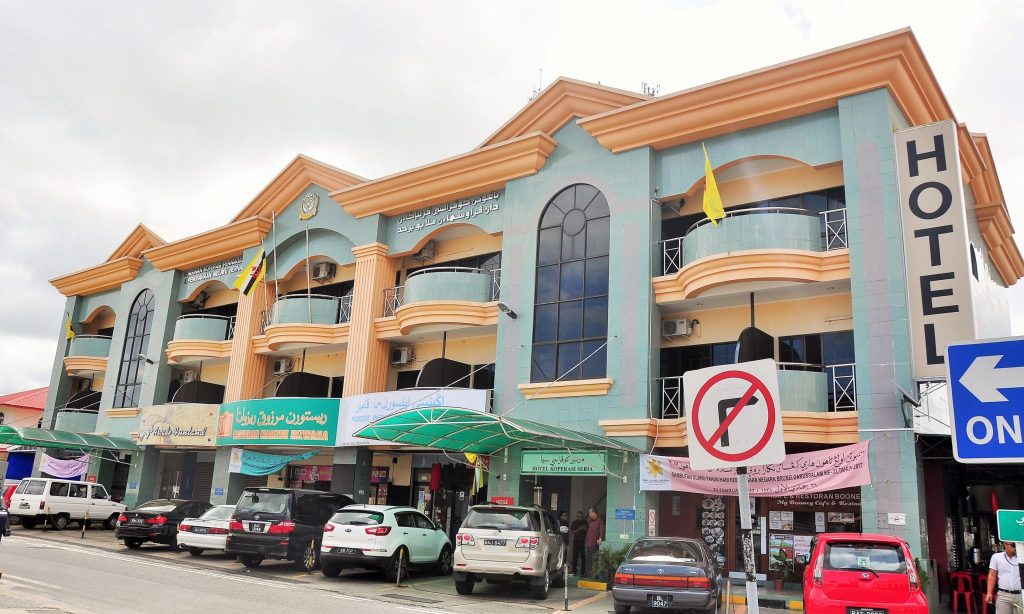 "Our greatest pride, one that's impossible to forget is the fact that His Majesty Sultan Haji Hassanal Bolkiah Mu'izzaddin Waddaulah, the Sultan and Yang Di-Pertuan of Brunei Darussalam came down to officiate the opening of our building in the year 2000," said KPPMS secretary general Hj Bujang Hj Matnor.
Today, their hotel faces stiff competition from a neighboring hotel, and for a cooperative whose clientele is a community who are largely employed by the oil and gas industry, spending power has taken a hit since the fall in oil prices in the recent two years.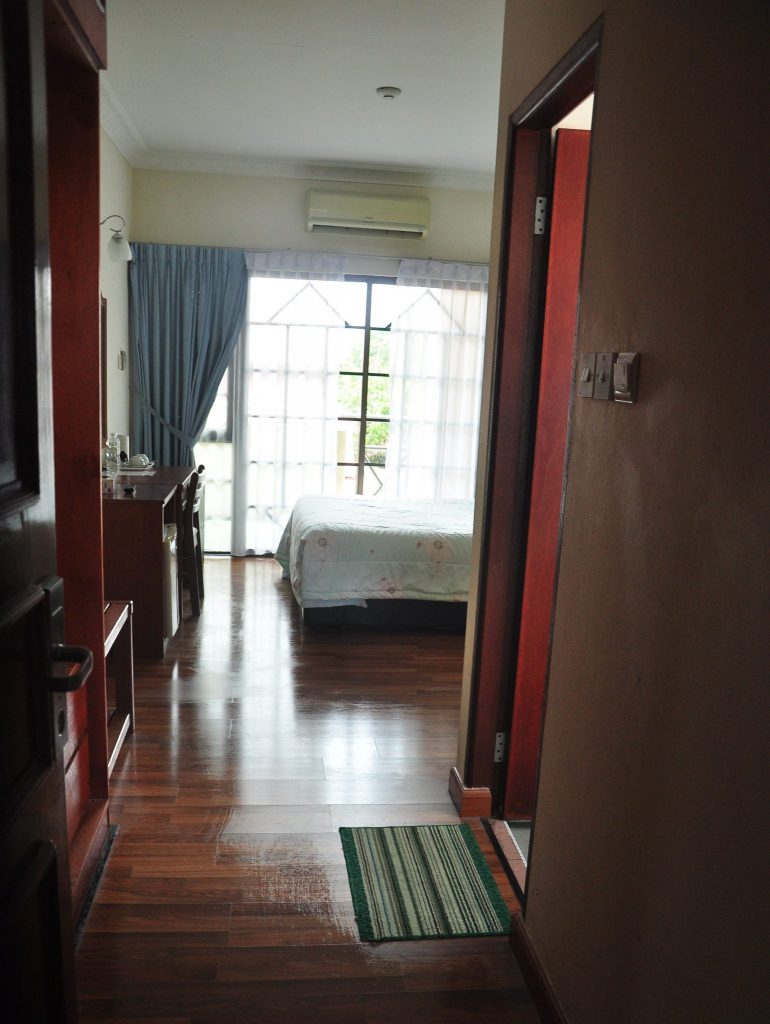 Thanks to the second generation board members, the cooperative has further diversified their source of income into different fields, not all of which are successes. Hj Bujang said that the coop has a few failed or suspended ventures under their belt, from waste management to goats, but they are undeterred.
"We currently are building a bungalow that we are going to rent out. We also have recently acquired a plot of land where we have planted 200 agarwood (gaharu) trees." said Hj Bujang, who expects the wood, highly valued to make perfume, to be ready for harvesting in seven years. They have also sought for government approval for a new, larger, site for their fuel station, which currently cannot sell diesel due to size constraints.
But the biggest challenge facing the current board – most, if not all who are former educators and school administrators – is who will lead the cooperative after they are no longer physically able to.
"We are facing a dearth of successors to fill increasingly vacant seats at the board," said Hj Bujang. "For example, we used to have nine members in the board. One is unwell after suffering a stroke, another has passed away and another one pulled out to run his own business. So what's left is the six of us."
Every year, after an audit, KPPMS holds their annual general meeting, and has a track record of never missing a dividend payment.  The secretary general makes it a point to highlight that they've never failed to give a dividend less than 10 per cent to their almost 200 members annually.
"Insya allah, this June when the audits are done, we'll have another AGM," said the secretary general. He sits with Hj Kassim pensively.
"Many of our younger shareholders already have jobs so they are unable to dedicate themselves to the work of being a board member," he adds.
KPPMS is waging that by working on improving the health and profitability of the cooperative; more youths will be attracted to join.
"We need the youth to come through," said Hj Bujang. "Who else is going to continue the legacy?"