Pick up trucks, with loading bays full of coconuts, pull over the side of the Britannia House, located next to the capital's defunct theatre, faced directly where the old Tamu Kianggeh market used to be.
Past 10pm, there isn't much obvious activity around. The driver unloads the coconuts and places them below the stoop of steps. Short pleasantries are exchanged with staff from the The Cube Pitstop Cafe and a fee for the coconuts – usually between 80 cents to a $1.30 each – is paid.
Back inside, Evycasty Lu Kong (main picture L) – a hairdresser recently turned chef – is leading her team of three in preparing all manner of coconut concoctions; shakes, juice, pudding and the cafe's main draw: coconut ice cream.
Since converting from a saloon into a rustic cafe in February, The Cube Pitstop Cafe, despite a reclusive exterior, is slowly gaining recognition online as the go-to spot in the capital for those looking for their coconut fix.
"We initially began renting this place back in November 2015," said Evy's husband Lenard Teo (main picture R). "Back then it was only a saloon. My wife had been working as a hairdresser for many years, and we wanted to try starting our own. It was our first business."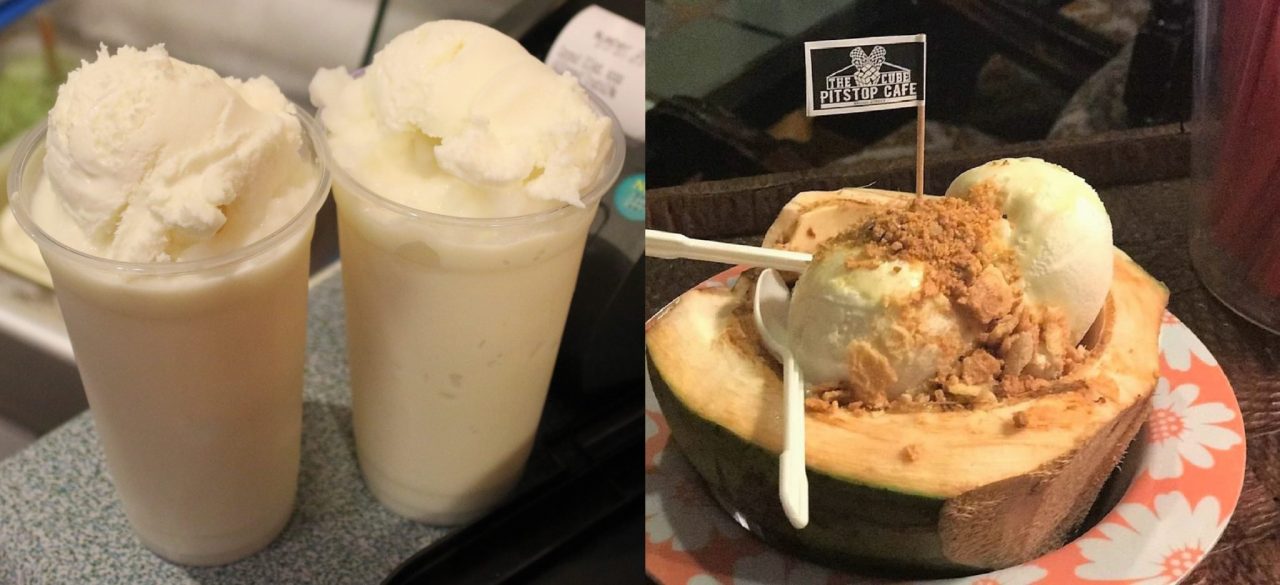 Lenard, who works in a legal firm, had together with his wife, saved up enough to open the saloon – their first business – but as the months passed by, foot traffic was hard to come by.
About four months in, as a means to expand income, they decided to build shelves, where individuals or small businesses could house their items, partially converting it into a cube store.
"However business was still not moving in the direction we needed it to for us to sustain," said Lenard. "Finally my wife suggested that we rebuild it into a cafe, and lets make it all about coconut desserts, which she first encountered in Thailand."

Beyond just coconuts though, Evy, soft-spoken and in her 30s, has a keen eye for interior design. The cafe may have a non-descript name, but step inside and the sight of antiquities, memorabilia and wooden furnishing easily puts it a class above regular, more traditional eateries in the Sultanate.
"Since we turned it into a cafe, business has started to pick up," said Lenard, with sales that have recently crossed into five figures for the first time. "The coconut ice cream and shakes are the best selling. We're also mixing out and trialing new dishes to see what other coconut (inspired) items the customers would like."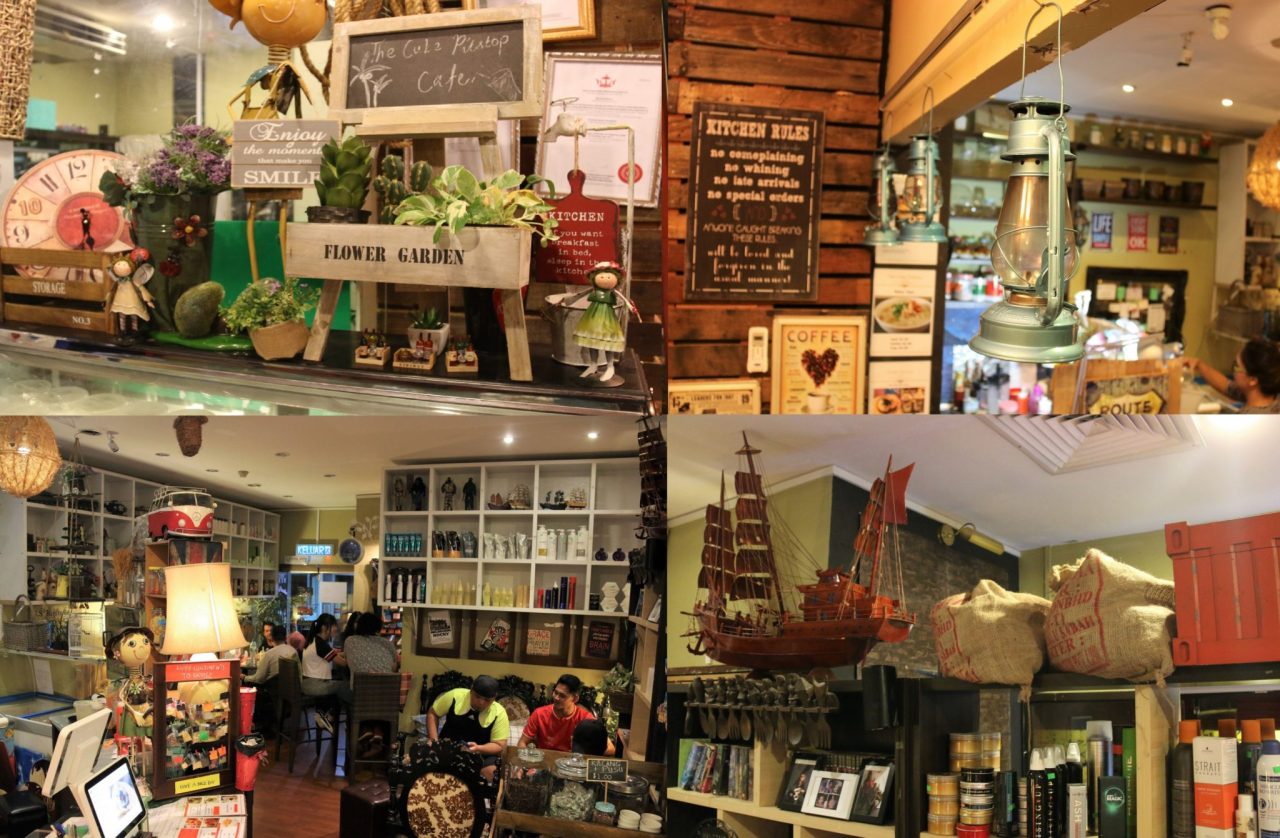 Just a week ago, the couple made the decision to start selling their coconut shakes at the Food Arena of the Seri Qlap Mall, sharing space with another vendor, as they look to test their product to the wider market.
"We want to be able to reach out to more customers who haven't heard or been to our Bandar cafe before," says Lenard. "We are taking things step by step. From there we can see how we can grow."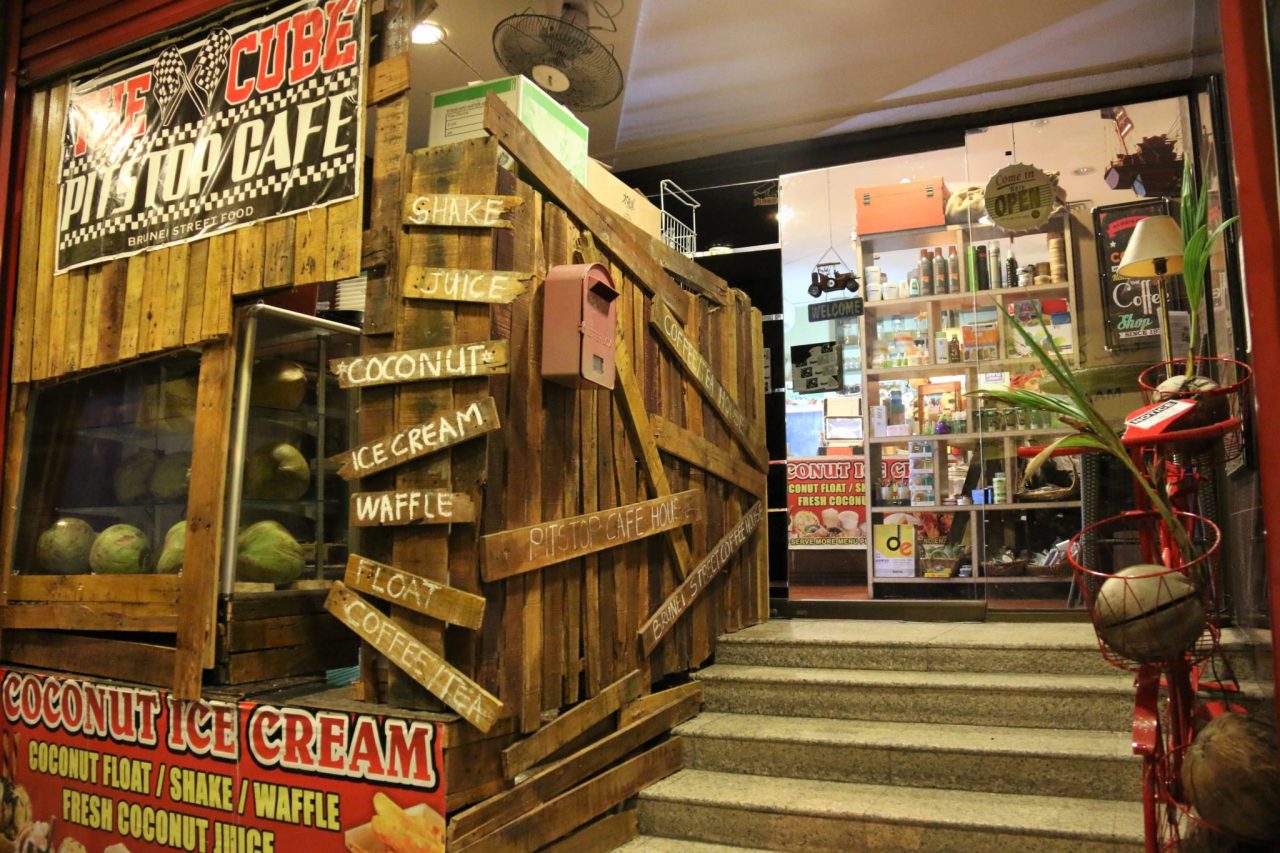 The Cube Pitstop Cafe opens from 10am to midnight daily and is located at No 2, Ground Floor, Britannia House, Jalan Cator, Bandar Seri Begawan, BS 8211. To learn more follow @thecubepitstopcafe on Instagram and @cubepitstopcafe on Facebook. To get in touch contact +6732238878.