Learn about the latest farming techniques that are now available within the Sultanate at the five-day Agriculture and Agrifoods Mini-Expo 2017 that was launched earlier today at the outdoor Central Plaza of the Yayasan Sultan Haji Hassanal Bolkiah Shopping Complex in the capital.
Launched by the Minister of Primary Resources and Tourism, Yang Berhormat Dato Seri Setia Awang Haji Ali Apong, the expo carries the theme Stimulating Productivity Through Technology and showcases – through products, services as well as talks – the latest technology and modern techniques that increase yield and productivity while lowering production costs in the long term.
Services and products include Light Detection and Ranging (LIDAR) equipped drones for farm surveys, smart farming technologies, robotics and machines; with booths also dedicated to showcase the latest farming techniques such as vertical farming, hydroponics, organic farming and fertigation as well as livestock technologies such as feedlot systems, enclosed chicken coops and vertical coops.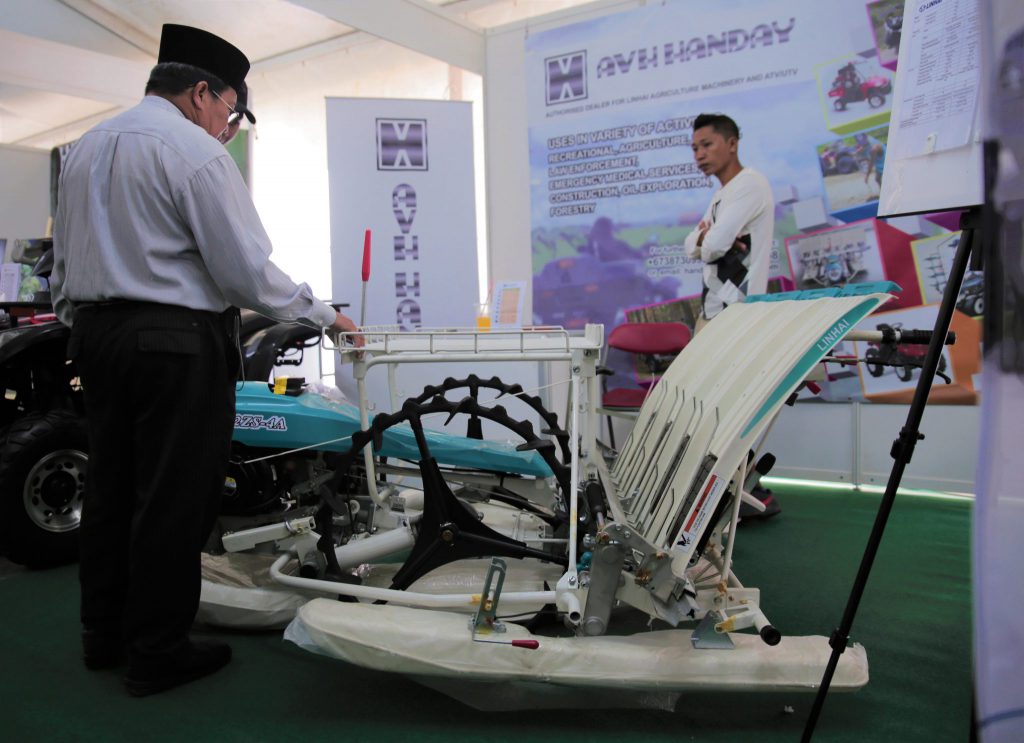 "There are a wide range of techniques shown here; from the really cheap, as cheap as $50, to as expensive as millions of dollars that people from all backgrounds can benefit from," said the minister on the sidelines of the launch.
The Minister added that some techniques, such as vertical farming and hydroponics (pictured below), even residents of Kampong Ayer can benefit from, by giving them the ability to grow their own vegetables, either for their own consumption or for sale.
"There is no limitation for anyone who is interested from going into the field," he added.
He also shared that so far they have seen a good response on the uptake of these new technologies, especially amongst the younger farmers and he hopes that more youths will take up the proverbial hoe and become involved in the agriculture and agrifoods industry.
Also present during the launching were members of the Diplomatic Corps, Legislative Council Members, Permanent Secretaries, Deputy Permanent Secretaries, Government Officers as well as farmers.
The expo is open to the public and will end on the 5th of November, 2017 and will open from 9am until 6pm with the exception of Friday when it is open from 9am until 12pm and 2pm until 6pm.
For more information regarding the talks that will be held on four of the days of the expo, please see the schedule below: