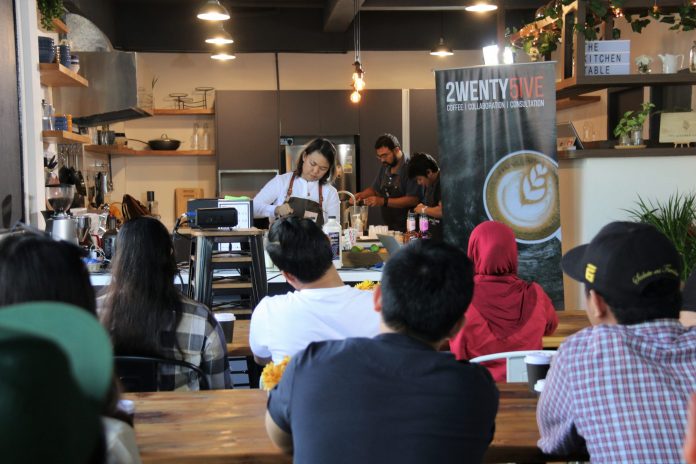 Local startup The Kitchen Table has set up a custom kitchen and dining space in Kiulap with an industrial rustic aesthetic to be rented for private, professional and business use.
The brainchild of business partners Gary Sekhon (pictured L below) and Anisah Alkaff (pictured R below), The Kitchen Table opened its doors earlier in April at Unit 26, located on the first floor of the Hau Man Yong Complex, hoping to provide the public and other local businesses an opportunity to do cooking demonstrations and serve their food to customers in a more intimate environment.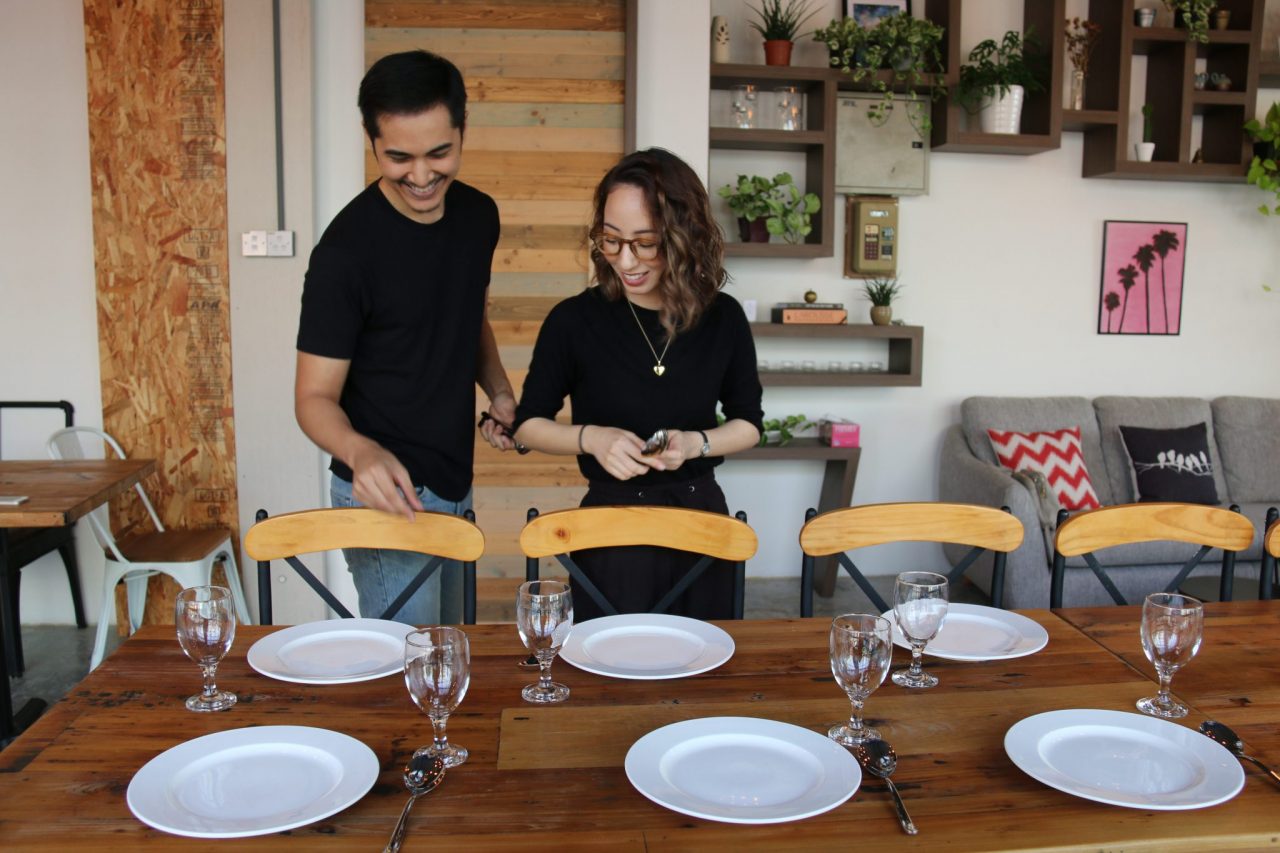 Their open kitchen concept connects to a large dining space, able to seat 30, with the interior contrasting metals with natural, wooden materials polished cement floors and live plants. Prices begin at $50 per hour, while eight hours will cost $250 – including cooking utensils, cutlery and a fridge.
"The space has been used for a variety of functions; hosting a business (product) launching, arts exhibitions, food demonstrations, bridal showers, baby showers, birthday parties and people just cooking dinner for friends," said Anisah who together with Gary, decided to debut the concept in Brunei after seeing its popularity in Singapore, Japan and the United States.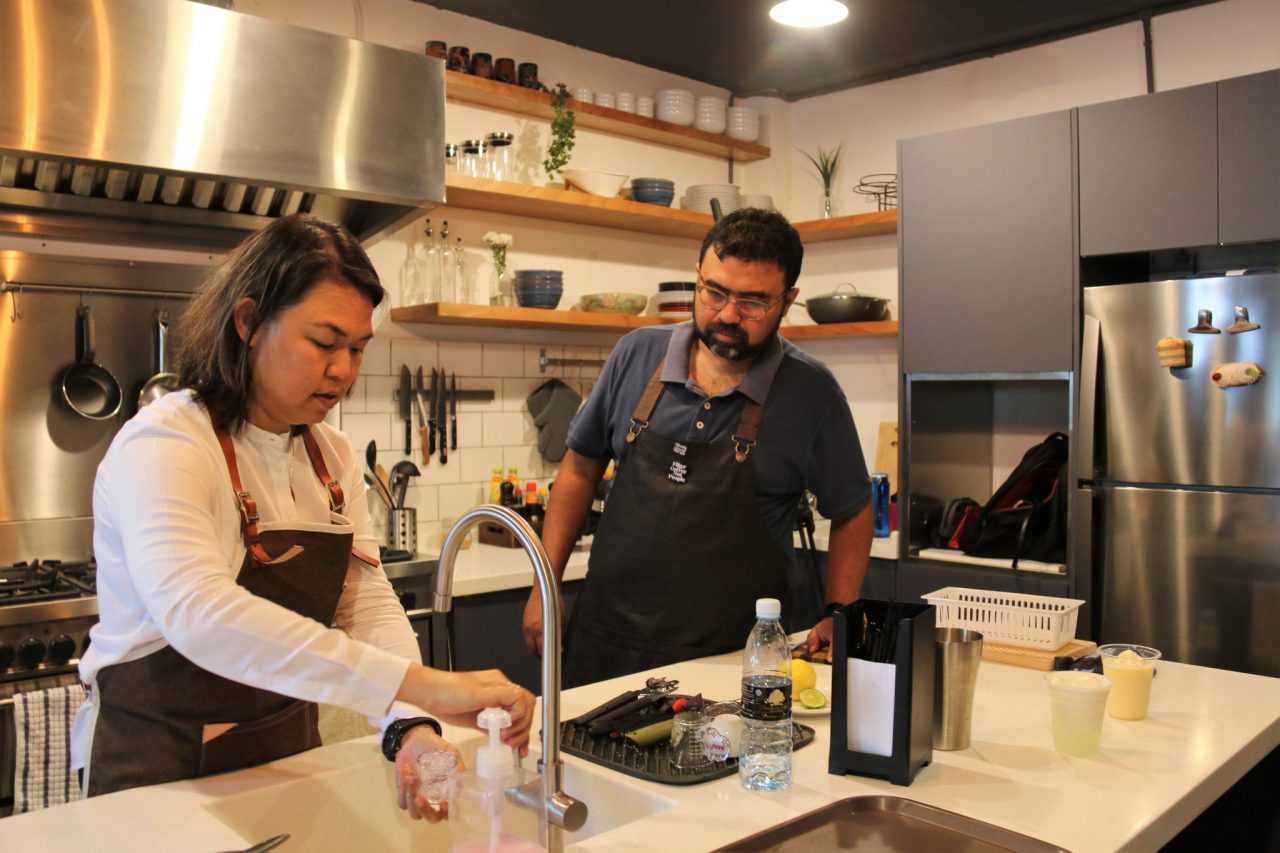 The pair invested $50,000 to make over the space, the majority which went high-end kitchenware and furniture including spacious table tops and a ceramic heated oven.
However popularizing the concept in Brunei still needs more work, admits Anisah, with some people still stopping by to ask if The Kitchen Table is a restaurant or eatery.
"We are hosting our own events to get people to try out the space," says Gary. "We believe in the potential of the concept and we hope to explore other possibilities in developing the space for different uses."
Follow @kitchentablebn on Instagram and Facebook to learn more or contact +6738609996 to get in touch directly.