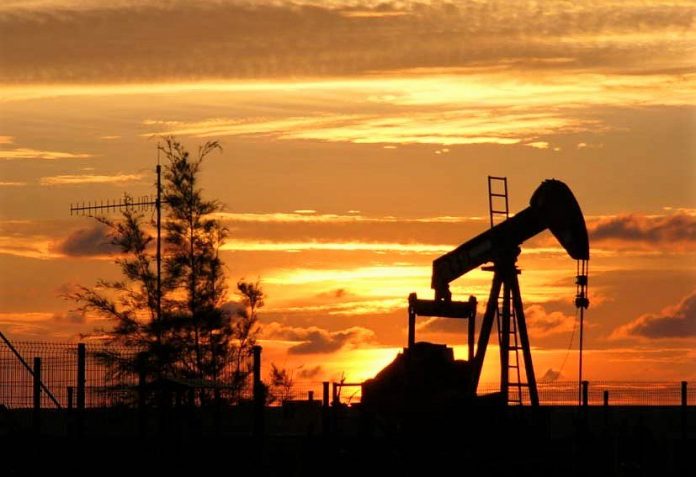 Increases in oil and gas production in the first quarter of 2018 have boosted Brunei's gross domestic product (GDP) by 2.5% to BND 4.38 billion.
According to statistics released by the Department of Economic Planning and Development (JPKE) yesterday, liquified natural gas production was up by 12% compared to the same period last year; from 952.2 thousand million British thermal units per day (MMBtu) per day to 1,076.9 thousand MMBtu per day.
Crude oil production was also up from 125.3 to 125.6 thousand barrels per day; with the total value further boosted by increases in oil prices which stood at USD 69.50 per barrel in the first quarter of 2018 compared to USD 56.40 over the same period in 2017.
The oil and gas sector continues to dominate the economy, accounting for 58.4% of gross value added (GVA) – a measure of all the goods and services produced in the Sultanate; up by 3.3% from last year. The non-oil and gas sector made up 41.6%, a decrease of BND 23.7 million compared to Q1 in 2017.
The decreases included land transport (-8.9%), manufacturing of apparels and textiles (-8.1%), food and beverage (-4.9%). Agriculture and fisheries also declined by 25.9% and 17.1% respectively.
Unadjusted for inflation, Brunei's highest GDP was recorded in 2012 at USD 19.048 billion, before dropping for four consecutive years to USD 11.401 billion in 2016, largely due to a downturn in oil and gas prices. In 2017, Brunei's economy recovered from the recession by posting a 1.3% growth for a GDP of 12.128 billion.
According to Autoriti Monetari Brunei Darussalam's (AMBD) 2017 annual report, last year's GDP increase was linked to the oil and gas sector which grew by 1.2%, driven by a 9.7% increase in production in LNG and methanol.
The non-oil and gas sector also grew by 1.5%, with the highest growth in water transport due to larger shipments of LNG, with construction industry also growing by 9.3% with large-scale projects including the Temburong bridge and private sector investments like Hengyi's Petrochemical Plant at Pulau Muara Besar underway.