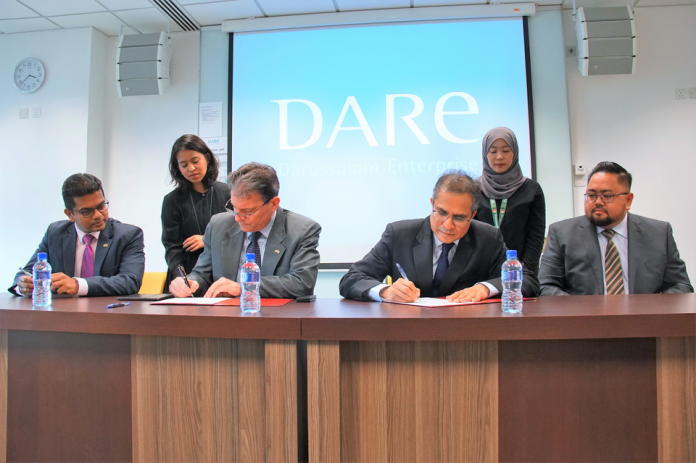 The Britain Brunei Business Forum (BBBF) are looking to support local startups through business matching, networking and mentorship after signing a memorandum of understanding with Darussalam Enterprise (DARe) earlier today.
Chairman of BBBF William Martin said that the agreements follows their engagement with startups through DARe's business bootcamp programmes, where BBBF members were part of a group of several experts roped in to provide feedback to participants during pitching sessions.
"As many of the BBBF members are business people, there is also potential for partnerships, collaboration and even investment," said Martin at the signing ceremony held at the Design and Technology building in Anggerek Desa.
"We're hoping this agreement with DARe will open up opportunities by acting as a platform that facilitates independent connections between BBBF members and local entrepreneurs."
Martin shared that the BBBF currently has around 40 members comprising of Brunei and British business owners and corporate professionals with ties to both nations.
He added that their experience in a diverse range of businesses including education, finance, insurance, health and safety and advertising would match up well with startups looking for industry-specific expertise, business opportunities and mentorship.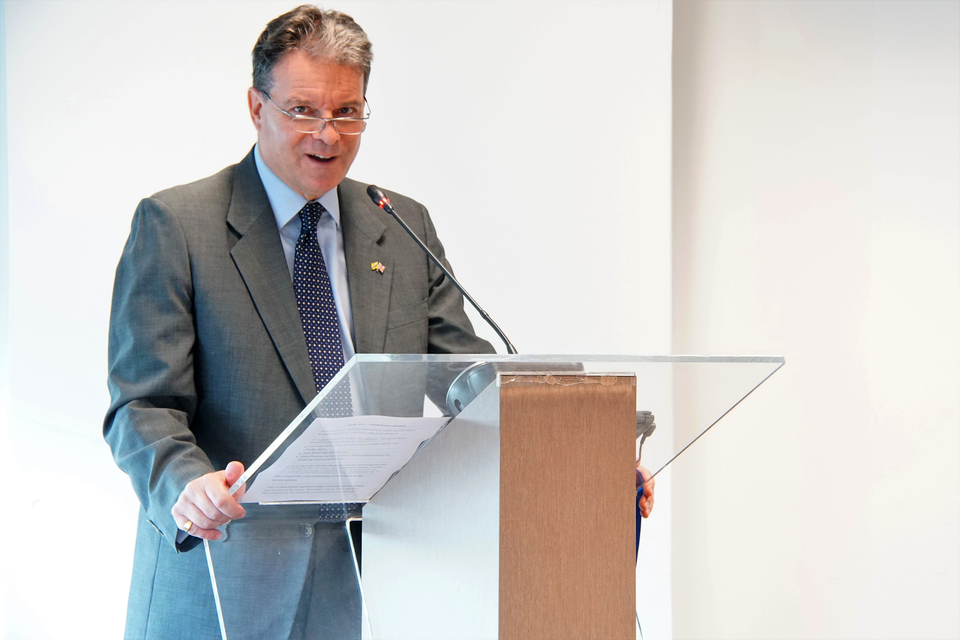 DARe's CEO Javed Ahmad said the agreement was part of their organization's wider efforts to provide local startups with access to quality mentorship that will accelerate their growth.
He added that Brunei was in the process of establishing the Brunei Mentors for Entrepreneurs Network (BMEN), which would fall under the umbrella of the ASEAN Mentorship for Entrepreneurs Network which looks to institutionalize mentoring for the region's MSMEs to contribute to "inclusive growth and increased prosperity".
Martin also shared as a personal example that his educational consultancy service Findlay recently hosted local startups – that he met through DARe's bootcamp – at their education fair.
"We have been impressed by the energy and professionalism of many of the start-ups we have already met," said Martin. "We are looking forward to meeting more of them, and to work with them in achieving success."
BBBF was founded in the 1980s under the patronage of the British High Commission in Brunei to enable both British and Bruneian business people to meet and further trade.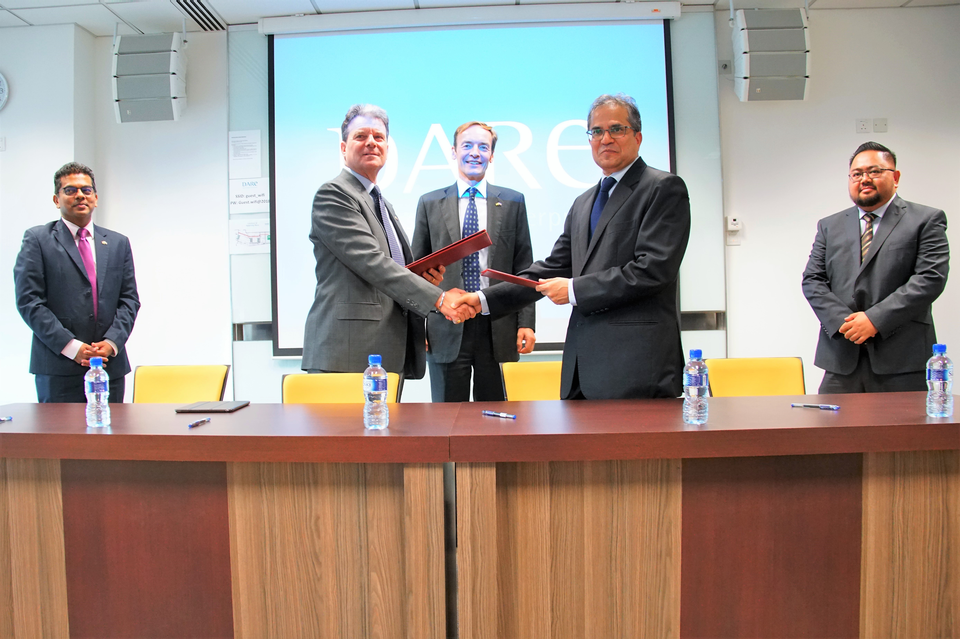 Local companies interested in connecting with BBBF can email in their interest to dare@ei.gov.bn or ukinbrunei@fco.gov.uk.