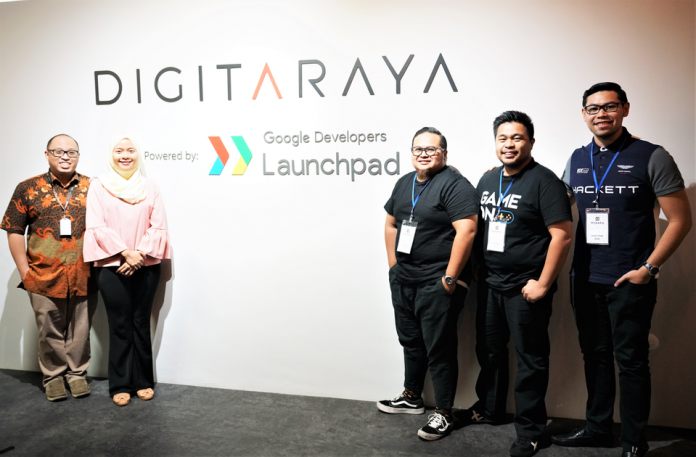 Bruneian startups need to refine their market positioning and hone in on their unique selling points to penetrate the wider but more competitive markets in Indonesia and the region, said a panel of Indonesian investors and experts who recently analyzed three Bruneian startups.
Indonesian startup builder Digitaraya – who are the facilitators of Darussalam Enterprise's third cycle of Startup Bootcamp – recently selected and funded local startups and bootcamp participants Soulkonekshen (KaPOW), BenchLab and GameOn to participate in a 10-day immersion programme in Jakarta last month, which culminated in a pitching event at the Indonesian government-backed initiative Gerakan Nasional 1000 Startup Digital.
Head of business development at the Directorate Development, Business and Incubation at Universitas Gadjah Mada Eddy Junarsin said that while opportunities for startups in Indonesia and the region were vast, competition is no longer limited to startups competing within their own countries, as technology and investment are enabling relatively new companies to challenge new markets.
"I think the very important thing to pay attention to (for Brunei startups) will be the execution; because while the opportunities are quite enormous in Indonesia (and the region) we also have to see the reality that competition is getting tougher," said Junarsin, who gave the example of Singapore headquartered, ridesharing platform Grab entering Indonesia's market to compete with its local equivalent, Go-Jek.
"How quickly you are able to build your brands – what is it you're offering and how it is different – and impress your brand equity into customers' mind will be key."
Indonesia has recently seen four unicorns emerge from its startup scene – companies reaching over USD 1 billion in valuation without being listed on the stock markets – with the 1000 Startup Digital representing one of the government's initiatives to groom more unicorns.
Commenting specifically on the Bruneian startups, Junarsin said that BenchLab – who host educational workshops that connect tutors with those interested in practical and creative skills – have a model that's scalable to Indonesia by targeting millennials.
"The idea is very interesting, and not fully tapped into yet here, so if they are able to connect with the right partners in Indonesia they could enter the market effectively," said Junarsin.
He added that Soulkonekshen, who are in the midst of shifting their KaPOW burger towards a more organic, premium product, needed to continue refining and making their brand more distinctive to compete with other gourmet burger establishments in Indonesia.
Meanwhile Brunei's e-Sports organizer GameOn has already received interest from an Indonesia startup to potentially partner and host events in Indonesia, an avenue its founder Amar Agus Din looks to take on in order to compete in a competitive market with similarly styled gaming tournaments.
"Venturing into e-Sports outside Brunei is something we are very keen on," said Amar. "We believe that we can form (overseas) partnerships that will allow us to bring new events to Brunei as well as explore hosting events outside (Brunei)."
BenchLab's founder Wan Nurul Naszeerah said that programme in Indonesia has allowed her to network with startups with similar business models, giving her insight into the opportunities and challenges her business is likely to encounter.
"The insight will be really valuable as we navigate what the next step for BenchLab is," said Wan Nurul, whose startup has conducted 30 workshops since starting this year.
Founder of KaPOW Zul-Fadly Osman also added that their pioneering local street food brand is looking to re-strategize their approach to selling their burgers in portable containers.
"We're looking to coming up with a set menu, branding and concept so that it can be scalable like a franchise," said Zul-Fadly. "Hopefully we will be able to get it started soon in Brunei, and then hopefully beyond."