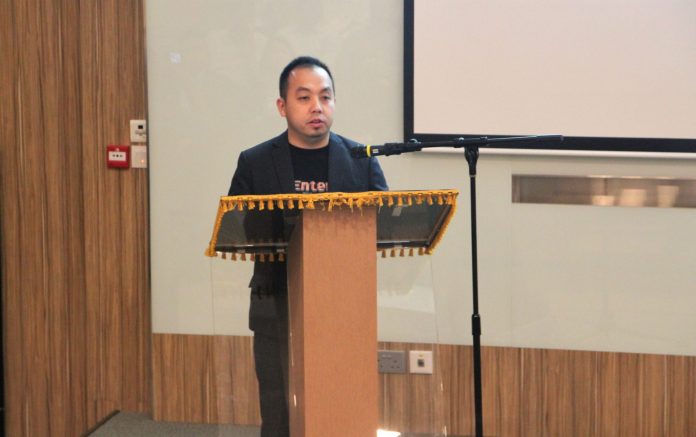 Autoriti Monetari Brunei Darussalam (AMBD) has launched a regulatory sandbox to facilitate the development of financial technology, or FinTech in short, last Monday.
A sandbox is typically used as a software testing environment, allowing for the execution of software or programmes for evaluation, monitoring or testing in a controlled environment. AMBD, who have recently set up a FinTech Unit, have developed regulatory guidelines for the sandbox, a brief outline which can be seen below.


According to the international framework body for banking regulations, the Financial Services Board, FinTech refers to technology that enables financial improvements resulting in "new business models, applications, processes or products" with an implicit effect on the financial markets.
These including lending, investment management and payments. FinTech companies harness and optimize the use of mobile technologies, data and analytics to develop products for various customer segments.
Head of AMBD's FinTech unit Hj Md Khairul Zaki Hj Mohidin (pictured) added that the sandbox will also serve as a "repository of information and a gateway for the submission of feedback and queries from interested parties."
He added that the sandbox allows for developers to test their financial products or solutions within a relaxed regulatory space for a limited period of time and place.
For a FinTech solution to be successfully approved, developers have to be aware of the regulatory framework and have a well-proven business model.
During the application process, applicants will first be assessed for their suitability and will later on work closely with AMBD to determine the controls of the sandbox.
"When the test has been completed successfully, the companies will exit the sandbox and will need to comply with the relevant laws and regulations to continue their operations," said Hj Md Khairul Zaki.
The public can find out more guidance about the application on the website: http://www.ambd.gov.bn/fintech-office or contact the office directly at fintech@ambd.gov.bn.
For business development assistance, individuals can inquire at the Business Support Centres, under Darussalam Enterprise (DARe), at Brunei-Muara and Kuala Belait. You can find out more here.