The world's first global hydrogen supply demo project has made its first shipment from Brunei and is expected to arrive in Japan on December 15.
Japan's Advanced Hydrogen Energy Chain Association for Technology Development's (AHEAD) – who have built hydrogenation and dehydrogenation plants in the Sg Liang Industrial Park and Kawasaki respectively – will export 210 tonnes of hydrogen to Japan over 12 months, which will be primarily used as fuel for the gas turbine power generators of Toa Oil Company.
Five ISO tank containers will be shipped from Muara Port every week, with each container carrying 20 kilolitres of methylcyclohexane, a liquefied hydrogen carrier.
The pioneering clean energy project is being funded by Japan's National Research and Development Agency and was officially launched by the Minister of Energy YB Dato Seri Setia Dr Hj Mat Suny Hj Mohd Hussein on November 27.
AHEAD President Hideko Endo said the project is a critical step in determining the technical feasibility and commercial viability of supplying hydrogen internationally.
"Unfortunately there is no (widespread) demand for hydrogen (commercially) yet to be used by power generation companies; so we need to demonstrate (its feasibility through this project)," said Endo.
"As the demand for hydrogen and proof (of its technical supply) grows, Brunei will have a great potential to meet this demand as a producer. We believe that if this project succeeds, then more projects will follow, not only in Japan but in other countries as well."
The Director of Japan's Energy Efficiency Division under the Agency for Natural Resources and Energy of the Ministry of Economy, Trade and Industry (METI) said Brunei was their ideal choice for a demo project due to its ongoing production of natural gas – which is being piped to the plant directly from Brunei LNG – and relatively close proximity to Japan.
He added that Japan is looking to prioritize hydrogen as a major clean energy source in the future, with several of its automotive manufacturers developing hydrogen-powered fuel cell vehicles (FCV).
Japan currently uses 4,000 tonnes of hydrogen annually, which will increase to 300,000 tonnes by 2030 and five to ten million tonnes by 2050.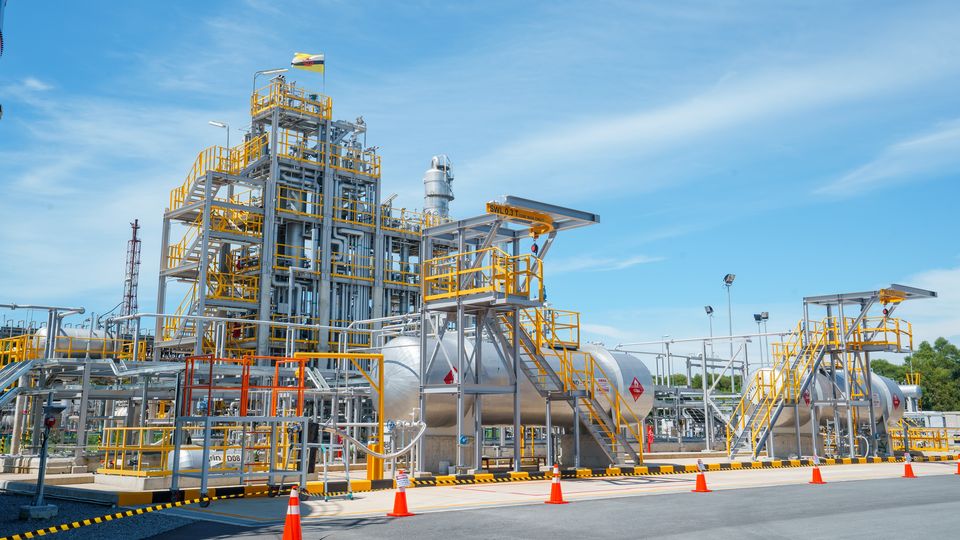 Widespread adoption ultimately depends on hydrogen's affordability said Hendo, with METI setting taregeting to reduce the cost of Hydrogen from fuel stations from US$10 per kilogramme to US$3 in the next 13 years.
The minister said that Brunei hopes to be at the forefront of hydrogen industry by participating in pioneering research and development projects – especially with Japan, who Brunei partnered with to develop and export liquefied natural gas in the 1970s, then a unique proposition in its own right.
"Today, we find ourselves in this unique opportunity again with Japan, but instead with hydrogen energy… When this breakthrough (in innovation and widespread adoption of hydrogen) we hope that we have begun the foundations for transformation (with this project)," he said.
After demo project's completion, the minister said it would be used as a learning hub. The use of FCV is also being explored by the Ministry of Energy, together with the Ministry of Energy and the Ministry of Transport and Infocommunications with AHEAD.
The minister cited reports by the International Energy Agency highlighting that the global energy demand increased by 2.3% last year – the largest in the past decade – but sources of renewable energy are not growing fast enough to meet it.
"We will continue to support the global drive to envision how to utilize hydrogen energy further and explore its deployment for the nation," he added. "Our hope is that hydrogen energy takes off on a larger scale. Hydrogen energy has the advantage of having fewer emissions in comparison to fossil fuels, and would be a prime way to support our climate change commitments under the Paris Agreement".
Watch: Inside Brunei's first hydrogen plant