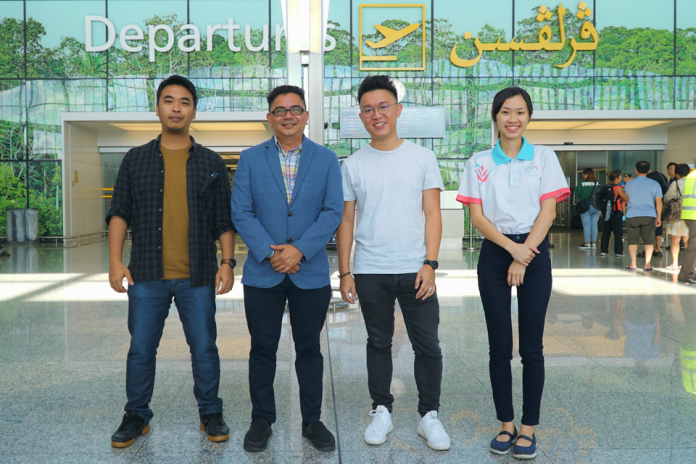 Brunei businesses Memori, Think Axis Solutions, Beep Digital Solutions and Hoco Agency will be pitching to Korean venture capitalists as part of the ASEAN-Korea Startup Week from November 18 to 29.
The four Brunei companies are part of a delegation of 40 leading startups from ASEAN and, will also participate in a mentorship programme, industrial visits and an exhibition during the Startup Week organised by the ASEAN-Korea Centre (AKC) and sponsored by South Korea's Ministry of SMEs and Startups.
The Brunei startups shared that they are keen to explore business opportunities within Korea's startup ecosystem and wider industry, renowned for being a world leader in ICT. Darussalam Enterprise (DARe) will also be participating as the agency for Brunei's startup ecosystem.
Founder and CEO of the award-winning legacy planning platform Memori said Korea's bereavement industry is also innovating, breaking taboo to offer residents the opportunity to experience "living funerals".
"The living funerals – where you experience your own coffin – is part of an experience to help you better prepare for death which ties into what Memori is all about," said Chong, whose startup has secured two major rounds of seed investment. "From our side we help the everyday person write certified wills quickly and affordably, and we want to explore more ways in which we can help society leave behind a better legacy for their loved ones."
Chong added that they are currently engaging insurance agencies to potentially acquire their customer database to offer will-writing as an added-value service.
Creative agency Hoco are looking to continue their overseas expansion, as they plan to set up teams in Singapore and Malaysia by the end of this year.
"South Korea's a world leader in its digital ecosystem, especially in (applying it to) the creative and retail industries, so we are very interested in learning and networking with potential partners to improve our services further," said Hoco's Accounts Director Josh Lew.
Hoco has managed several branding campaigns for some of Brunei's biggest companies including BIBD and Progresif, while also recently winning Japan's Good Design Award for developing the creative event space Avenue 41 with Luxe Development.
IT solutions startup Think Axis is also seeking wider market access for their services which focuses on helping companies automate and make data-driven decisions by using analytics, artificial intelligence and machine learning.
"We're utilising and adapting emerging tech to help organisations grow; through the Startup Week we will see how we can fit into the Korea and ASEAN markets as well as look into latest tech – see what can be adapted – to improve what Think Axis can deliver," said CEO and co-founder Danial Mahmud.
Meanwhile Brunei's licensed Alipay provider Beep said they were interested in partnerships with Korean companies in the digital payment space as they work towards being the Sultanate's digital payment aggregator.
"We hope to learn and make connections that can improve the digital payment ecosystem in Brunei; we hope to return from this trip with a fresh new outlook," said co-founder Malai Faizul Rizal Malai Ali.