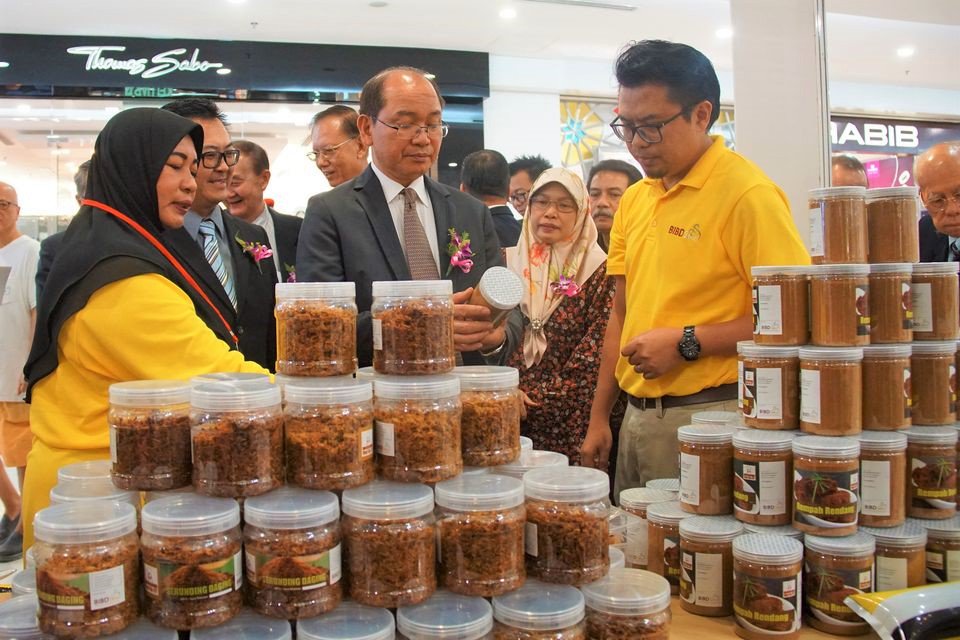 Darussalam Enterprise (DARe) is inviting Bruneian food and beverage (F&B) businesses to apply for the upcoming Sabah International F&B Fair (SIFBF) at the Karamunsing Event & Exhibition Hall from December 6 to 8, 2019.
Four businesses will be selected to participate and receive sponsorship for a 3m by 3m booth and accommodation. SIFBF, organised by the Federation of Sabah Industries, is expected to host 77 businesses from the Brunei Darussalam-Indonesia-Malaysia-Philippines East ASEAN Growth Area (BIMP-EAGA) and pull thousands of visitors.
SIFBF offers an opportunity for Brunei businesses to validate their products and explore business opportunities in Sabah's growing market by connecting directly with consumers and other businesses.
Brunei-based businesses with locally developed F&B related products and services that have the potential to be exported will be prioritized. This year will mark the third time Brunei has participated, with popular F&B outlets The Currypuff Factory, A.Ayam and Kofta Diva participating in previous editions.
Companies interested can download the application form and email to market.access@dare.gov.bn or submit to DARE's Business Helpdesk on Level 1 of the Design and Technology Building located at the end of Simpang 32-37 in Kg Anggerek Desa. Deadline is November 26, 2019.