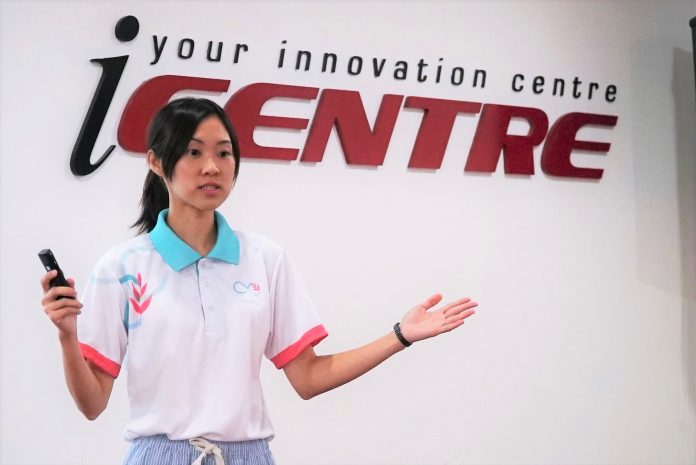 Brunei legacy planning startup Memori has secured USD 100,000 (BND 158,000) from 113 Venture Growth Fund in one of Brunei's largest seed rounds of investment for a startup.
Memori – whose are targeting to launch their website next month – has ambitions of being an all-in-one online platform that enables the everyday person manage "every aspect of their legacy" including creating secure wills, insurance policies, memorial services as well as social media and email passwords.
CEO and co-founder of Memori Queenie Chong said the startup is looking to simplify and make more affordable the process of preparing for one's death – which despite its universality – is traditionally expensive and difficult to navigate.
"It is estimated at least 80% of South-East Asia's population do not have wills, because it is a social taboo to talk about end of life and the misconception about the complexity and cost of the process," said Chong.
"With Memori's technology, these issues can be addressed. The new social media era has increasingly made the ability to control your digital footprint important too."
Chong said the investment would be used to grow Memori in Brunei, Singapore and Malaysia, where an estimated 33 million adults do not have wills.
Aside from providing will writing services directly, Memori plans to consult and connect customers to a range of bereavement-related services, including arrangements for funerals, burials and caskets as well as buying insurance policies.
In a statement, Memori added that their website is being built using blockchain technology, enabling users to safely store their digital assets – including social media and email accounts passwords – and pre-select the beneficiaries when a user passes on.
Chong said in an interview that the idea for Memori came after her personal struggle in dealing with her grandparents' death.
"It was a loss that we were not prepared for," said the 30-year-old Bruneian, who is a certified will planner. "The experience of losing a loved one is difficult in itself – and it can be extremely frustrating when you don't know where to go or what to do."
Memori's investment came after Chong was able to connect with Tan Chun Wei, a founding partner of 113 Venture who's also the district service director of Nirvana Asia Group – Asia's largest bereavement care provider.
"I am very impressed with Queenie's effective leadership, management values and her team," said Tan. "Memori certainly has the potential to be Brunei's first tech Unicorn because it is disruptive and a game changer."
Memori's COO Jonathan Tan and CBO Phoebe Kow are also certified will planners. The COO and CTO Philip Wong have publicly listed their previous companies.
Memori was founded earlier in August and is a participant of the ongoing fourth cycle of DARe's Startup Bootcamp facilitated by Singapore-based Golden Equator.