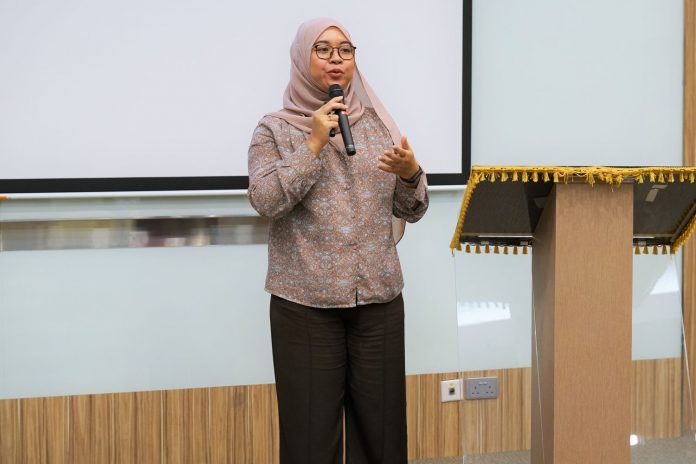 Established businesses have saved $30,000 in sourcing costs by advertising their business opportunities for micro, small and medium enterprises (MSMEs) through Darussalam Enterprise's (DARe) LINKS online portal.
DARe's Executive Officer for Market Access Nurkhairunnisa Afiqah Haji Mursidi shared at a recent briefing on DARe LINKS that the portal has enabled seven linkages between established or large companies and MSMEs.
81 MSMEs have registered as vendors and 16 large companies have signed on as partners on DARe LINKS since 2019, which acts as an online directory of business opportunities. DARe is seeking more participation on the portal – which is free for businesses to register and list opportunities on.
"Partners (large companies) on the platform have reported cost avoidance (savings) for sourcing by using DARe LINKS as the platform has helped them advertise their opportunities (at not cost)," said Afiqah.
Successful linkages through DARe LINKS include the provision of housekeeping services for Armada, in-flight supplies for Royal Brunei Airlines and operating a coffee outlet at Pantai Jerudong Specialist Centre.
Afiqah said that DARe LINKS also helps its partners by socialising their opportunities through DARe's email list and social media, and offline by helping host vendor briefings.
"DARe LINKS can also help facilitate the linkage by filtering and recommending verified vendors (MSMEs) according to the partner's criteria for their final selection and consideration," she added.
Established businesses interested in listing their business opportunities can email their interest to darelinks@dare.gov.bn.
Meanwhile vendors applying for business opportunities through DARe LINKS can register directly on the portal and must meet the criteria of being in operations for at least one year and have less than 100 employees.
MSMEs must also undergo three modules under Vendor Develop Training (VDT) offered by DARe's Industry Business Academy, to help verify their competency and build credibility to secure deals with large companies.
Compulsory VDT modules are financial management and organisational strategies. All VDT training is sponsored by DARe.
DARe's Industrial Site Management (ISM) will also be utilising the DARe LINKS portal for future procurement and business opportunities, in line with the organisation's local development policy which will tier specific requirements for contracts based on their value and complexity.
Other DARe LINKS partners include CIC, Unified National Networks, Schlumberger, Brunei Shell Marketing, Progresif, Royal Brunei Culinary, BlueScope Lysaght, Datastream Digital, Western Foods and Packaging and Brunei Fertilizer Industries.