Seven young local businesses will have new storefronts after Darussalam Enterprise (DARe) launched a container-styled retail facility – Kontena Park – yesterday morning.
Located opposite the Padang Kebajikan Berakas and accessible through Simpang 32-37 along Kg Anggerek Desa, Kontena Park will house Chef Kebab (Mua Baga), Bigboi's Grill, coffee brewers Hybrid BN, popsicle makers Kyna, Butik Delima, Suraya House of Hijab and canvas printers Ana Memento.
Deputy Minister of Finance and Deputy Chairman of DARe Dato Paduka Dr Awg Hj Amin Liew Abdullah (picture R below) officiated the facility, made up of two 10 ft. x 8 ft. units and three 20 ft. x 8 ft. containers spaced out in a rectangular shape, providing a central seating space for customers and startups to dine and interact.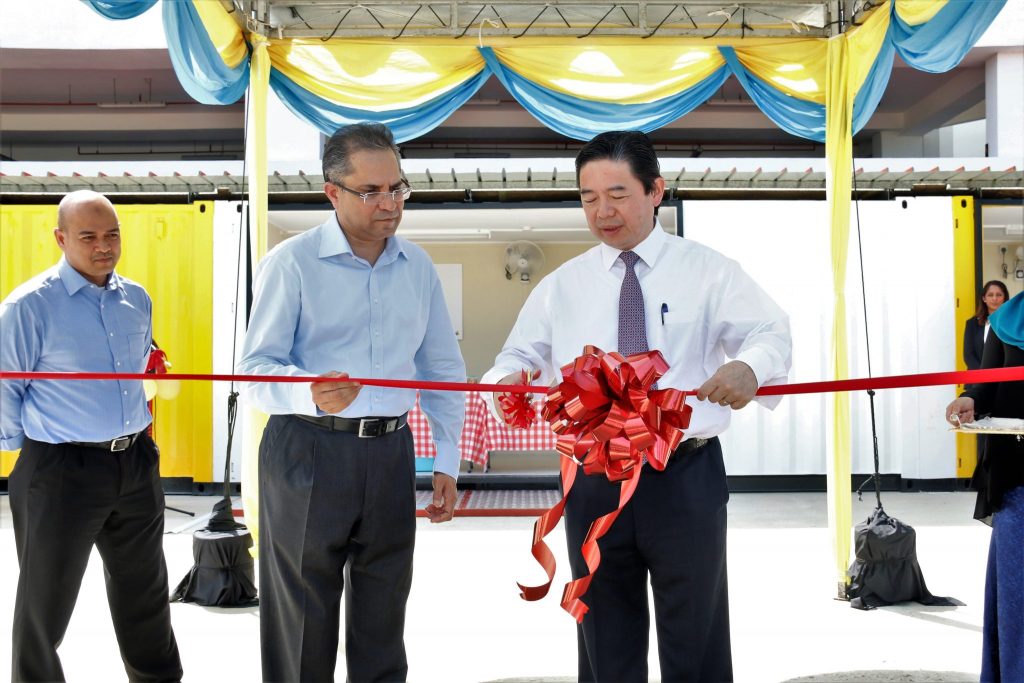 The CEO of DARe Javed Ahmad (picture above 2nd L) thanked the DARe's board members for leading the construction and design of the facility – completed over a period of several weeks – which offers new local retail businesses an affordable site to test and develop their products in a real market setting.
"We will also be monitoring the progress of the startups here, so that we can see what support DARe can offer, in terms of training and financing, to further the development of these MSMEs," said Javed, who added that the concept of hosting young MSMEs would be built on and extended to other areas in the Anggerek Desa Technology Park.

The opening of Kontena Park also represents a small milestone for its operator Big BWN Cookout – a popular grassroots event management who have been regularly hosting pop up events across Brunei but have yet to have a permanent physical site to manage.

"The container facility is the first we've seen in Brunei," said Big BWN Cookout founder Noorhafizah Hj Rashid. "Over the next few weeks, we'll be adding improvements to the place – projectors so people can watch sports at night, decorative lights to make the place more attractive, as well as organize some sahur promotions and other activities to get the crowd coming and offer more opportunities for MSMEs."
For this month of Ramadhan, food and beverage vendors will operate from 9pm to 1am daily, while other retail vendors will run from 10am to 6pm. After Ramadhan, the facility will run in unison from 7am to 10pm daily, breaking 12pm to 2pm for Friday prayers.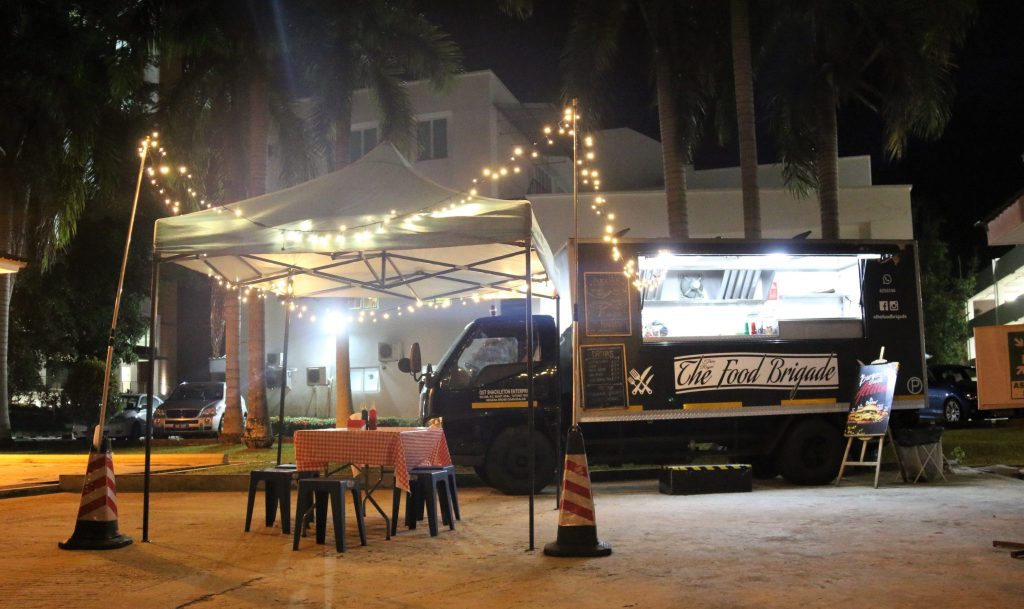 For the latest updates follow @kontena.park or @bigbwncookout on Instagram and Facebook. Kontena park is located at the very end of Simpang 32-37, with ample parking space available at the multi-story car park located directly behind it.