As the clock strikes 4.30pm, Rumah Gelato – stationed near the back of Hall 1 in Bridex – have just gone through their eighth and final pan of ice cream.
"It's a great turnout," said its 38-year-old founder Mordeny Hj Mohidi. "Unexpected; we didn't think that we would clear 20+ litres of gelato so quickly."
The Made in Brunei Market Fair (MIBMF) – which runs until Monday – marks the first time the government has set up a dedicated showcase for local products and services; with close to 200 local vendors charged just $50 for renting a booth for three days – significantly lower than traditional fairs and expos.
Doors were open to the public at 10am yesterday, after the Crown Prince and Senior Minister at the Prime Minister's Office His Royal Highness Prince Haji Al-Muhtadee Billah ibni His Majesty Sultan Haji Hassanal Bolkiah Mu'izzaddin Waddaulah officiated the event, with the crowd peaking in the afternoon and early evening.
Md Yamin Abd Hamid – whose company Dream Makers Services (top R) debuted what they're claiming to be the only commercially packaged Rojak sauce in Brunei, also sold out more than 100 containers of their fruity, spicy and savory varieties at MIBMF.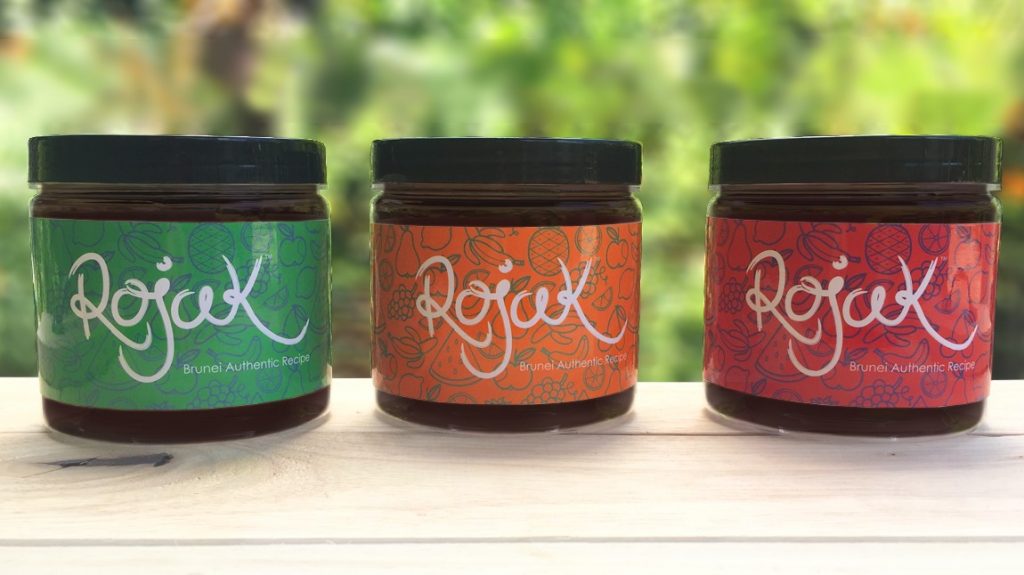 "We're trying to bring forward what a rojak taste that's somewhat forgotten," says Yamin, who began to sell the product a year ago in tubs without branding or packaging.
"In Malaysia and Singapore, shrimp or seafood is added to the rojak sauce, but for ours, we've stayed true to the family tradition which doesn't carry any seafood or meat – and uses peanut more prominently for the base."
The end product has more in common with the nutty, thick texture of your average satay sauce – and proved to be a hit as customers swarmed to snap up the $5 containers, which Yamin is keen to get into Brunei's supermarket.
His challenge is finding a preservative that won't significantly alter the product's taste or alternatively, procure special packaging that will allow the sauce to have a shelf life longer than its current lifespan of a month.
Amal Hadizat (main picture bottom L) who sells locally prepared and packaged spicy peanuts and cashew nuts, rolled out their third line – salted egg with fried popia and curry leaves – which also sold out. In Hall 2, Zakiyah Zaini (main picture bottom R) sold 80 newly designed scarves typically priced at $30 for a small and up to $40 for a large, as well as releasing a line of men's neck ties.
"This is our first proper fair," said Zakiyah, whose business is just over a year old and has yet to expand to a physical store. "We were left around 13 scarves at the end of the day, we did not expect the public to be so supportive."
Brewing across the day, Rans Coffee – who run a miniature cafe at Gadong Centrepoint – sold close to 200 cups, the most they've ever recorded at a pop-up event, said founders Ran and Feight who were at the booth the full day. "Tomorrow we're coming prepared, with an extra hand or two, because we expect there to be even more of a crowd since it is a Sunday," said Feight.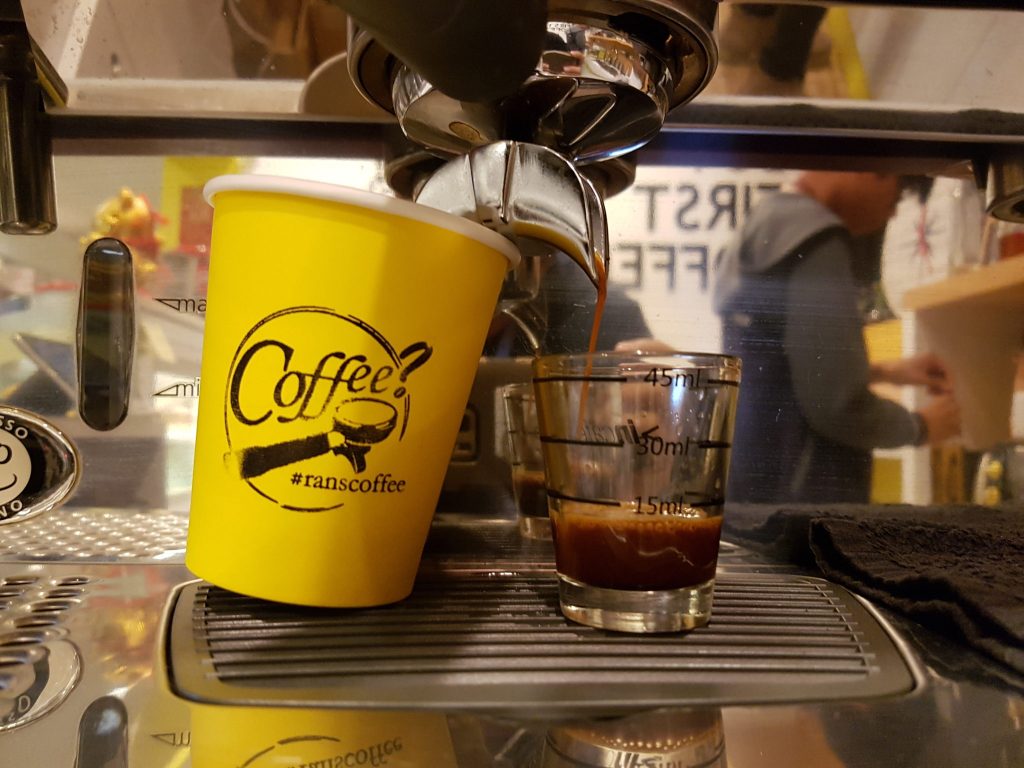 Vendors also suggested that MIBMF – hosted alongside the inaugural Micro, Small and Medium Enterprise (MSME) Innovation Conference and the Brunei China-ASEAN Expo – return at least once, possibly twice a year.
"We have an opportunity to test our new products, gain more overall attention, and make great sales with a rental that is very affordable," says Mordeny.
The Minister of Energy and Industry at the Prime Minister's Office Pehin Datu Singamanteri Colonel (Rtd) Dato Seri Setia (Dr) Awang Haji Mohammad Yasmin bin Haji Umar also shared that MIBMF serves as a way for MSMEs to trial and showcase products and services with export potential, in view for the upcoming selection for over 100 local businesses to participate in the China-ASEAN Exposition (CAEXPO) taking place this September 12 to 15, where the Sultanate is expected to hold the distinction of being the 'Country of Honour'.
The 1st MSME Innovation Conference and Expo and the Brunei CAEXPO is ogranized by the Energy and Industry Department at the Prime Minister's Office (EIDPMO) and DARe in collaboration with the Ministry of Foreign Affairs and Trade and the Guangxi Autonomous Region of the People's Republic of China.
MIBMF will continue this morning at 9am until 9pm and the same time on Monday in Hall 1 and 2 of Bridex.