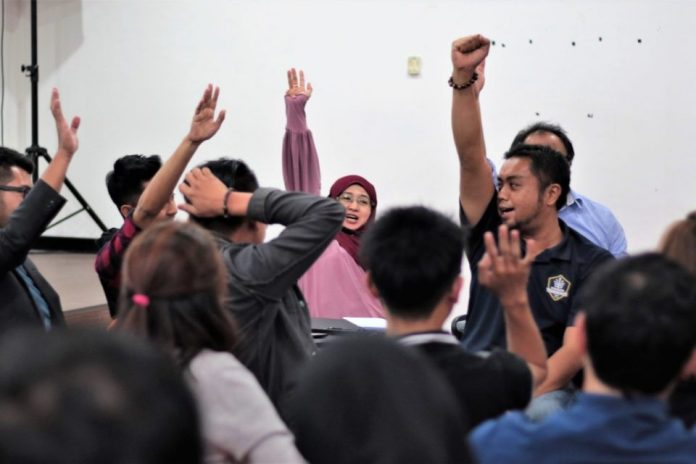 Fourteen local businesses have been nominated for the first Brunei Rice Bowl Startup Awards (BRBSA), which will take place next Friday at Progresif's Headquarters in Gadong.
The winners of the five categories; startup of the year, founder of the year, best social impact startup, best e-commerce/supply chain startup and best newcomer – will then go onto represent Brunei at the ASEAN Rice Bowl Startup Awards (ARBSA) in Kuala Lumpur this December.
The winners of the upcoming ARBSA – which is in its third edition now – will go on to compete at the Global Startup Awards in 2018. This year also marks a milestone as it is the first time Brunei and all 10 ASEAN countries are participating in the ARBSA.
The public was invited to nominate Brunei's startups, before a round of shortlisting was conducted by a panel which include Google Developers Group Co-Manager Rahimah Yusof, Microsoft Brunei Senior Project Manager Yazid Azahari and local IT start-up Tyne Solutions co-founder Aimi Ramlee.
The winners will then be determined by three judges; co-founder of Green Brunei Fatin Arifin, Progresif's head of product development Radi Al Fassed and co-partner of Shube Co Pg Sarimah Latiff.
"This platform (BRBSA/ARBSA) provides an opportunity for networking and establishing benchmarks with the other ASEAN counterparts," said BRBSA's project manager Afiq Mohd.
"It isn't often that the spotlight is put on startups, and we want to take this opportunity to celebrate their hardwork. It's a great opportunity to grow their networks and expand their horizons, added BRBSA's lead organizer Charlotte Lim.
ARBSA began as an initiative of the New Entrepreneurs Foundation in Malaysia to give recognition to the skills, achievements and innovation of tech/web startups in the Southeast Asian region. It subsequently linked up with the Global Startup Awards, which was launched in 2012 and will grow to include over 45 countries by the end of 2017.
The organizer of BRBSA is The Creative Core BN – a Bruneian creative company that aims to showcase local artists on both online and offline platforms.
The public are invited to attend BRBSA, which will take place next Friday at 8pm. To get tickets, and make further inquiries contact +6737246463 or email thecreativecorebn@gmail.com