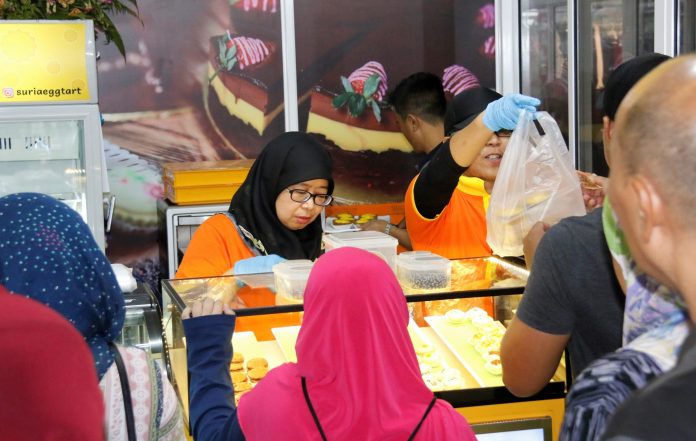 The continuous stream of customers lining Suria Egg Tart's (SET) small kiosk on floor two of the newly opened Annajat Complex in Beribi is making an early case for what its die-hard fans have been touting: SET is amongst the top egg tarts in Brunei.
Naysayers may baulk at the idea of a home business, who have only been running their first commercial location for a week, to be considered worthy of such grandiose praise.
But without a significant marketing budget, and only in its fifth year of operations, SET already has 30,000 followers on Instagram – more than any other foreign food and beverage franchise in Brunei.
At the heart of SET is a family recipe, commercialized by 41-year-old Dk Suria Nadia Pg Hj Ahmad, who left a career in banking in 2011.
"The Suria recipe comes from my grandmother, who had a passion for baking and cooking," says Dk Suria, whose grandmother passed in 2007. "She had hand written all of her recipes down in an old book in jawi."
Dk Suria, whose 11 years of banking experience was mostly in the field of recovery (of debts), had a crack at several businesses after she called an end to her corporate days. Among them, crafting wedding cards and being a planner for personal functions.
None garnered much steam until she decided to make the egg tarts – which are best described as a buttery tart shell filled with a glossy, silky and sweet custard-like inside.
Her strategy was similar to other home-based businesses marketing themselves online; she would take on orders online or through WhatsApp, make the tarts the next morning, and give the customer the option of either picking up the tarts from their house in Rimba or be delivered to their doorstep or office for a small fee.
"Initially we were only selling egg tarts, then we slowly expanded to having fruit (based) tarts, and cheese tarts (pictured below)," said the 41-year-old. "I kept taking pictures of customers' orders and their feedback and posting them on SET's Instagram, pretty much every day."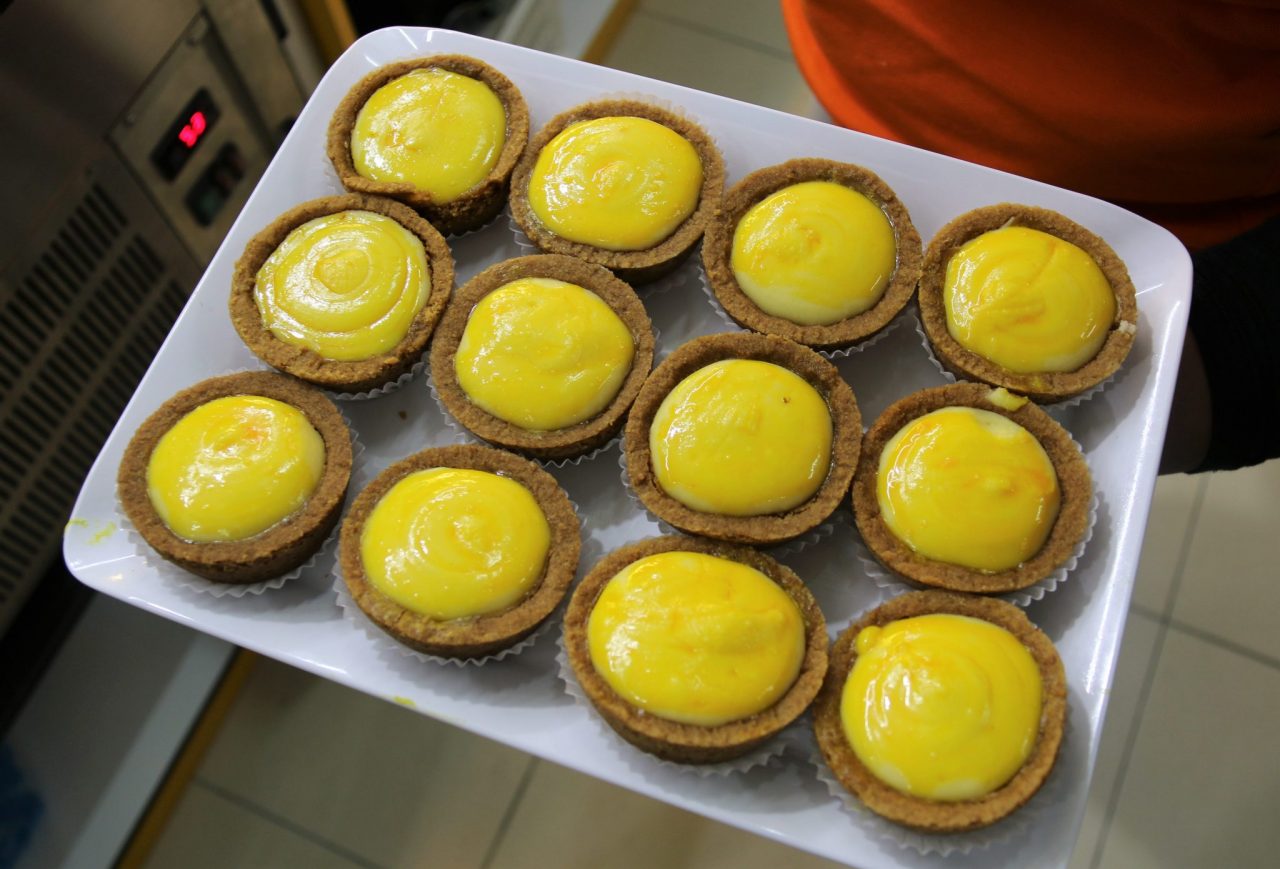 At the beginning Dk Suria had to grind out the enterprise alone – she received orders; then made, delivered and marketed her tarts. As demand grew, she was able to employ her sister and later relatives, to the business.
The 41-year-old carefully squared away her profits, and by 2015, began surveying for commercial sites to open her first storefront.
Gadong and Kiulap were prime options, but Dk Suria was cautious about committing to rentals well over a thousand dollars a month for a store that at least initially, would sell nothing but tarts. She was also determined to make do with her savings, than to fork out a loan to open a large store.
"I continued searching," she added. "Then last month, my sister called me up saying she had seen the rentals at a new, soon-to-be-opened mall in Berbi (Annajat complex). The rental (for a small corner) was less than $1,000. It was the perfect opportunity."
On October 20th, SET opened its doors. 4,000 tarts have been sold, on average, everyday since the opening – more than SET has ever sold across a week's period.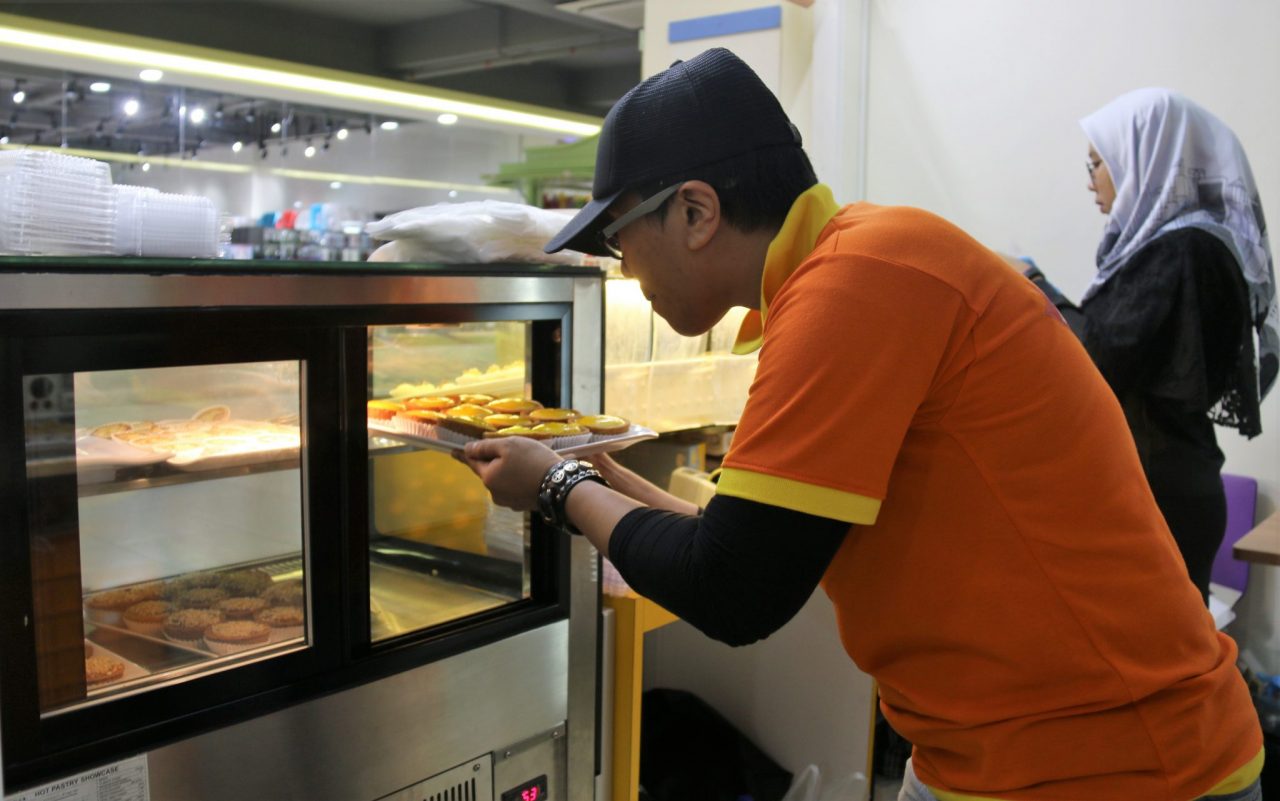 "It has really exceeded our expectations," said Dk Suria. "We cannot thank the customers enough, and we strive to uphold the quality."
Hokkaido Baked Cheese Tarts – a Japanese-inspired, Malaysian brand Dk Suria holds in high regard, have also been recently rumoured to be setting up shop in the Sultanate.
Judging by accounts of social media posts of Bruneians consuming Hokkaido tarts while travelling abroad or across the border – the brand is hugely popular, and will most likely give SET some stiff competition, but Dk Suria is quietly confident about her chances.
"It is definitely the dream for Suria to be able to be like Hokkaido (and open overseas)," she says with a smile. "But for now our focus is the Brunei market, and we are on the look out for a suitable second branch."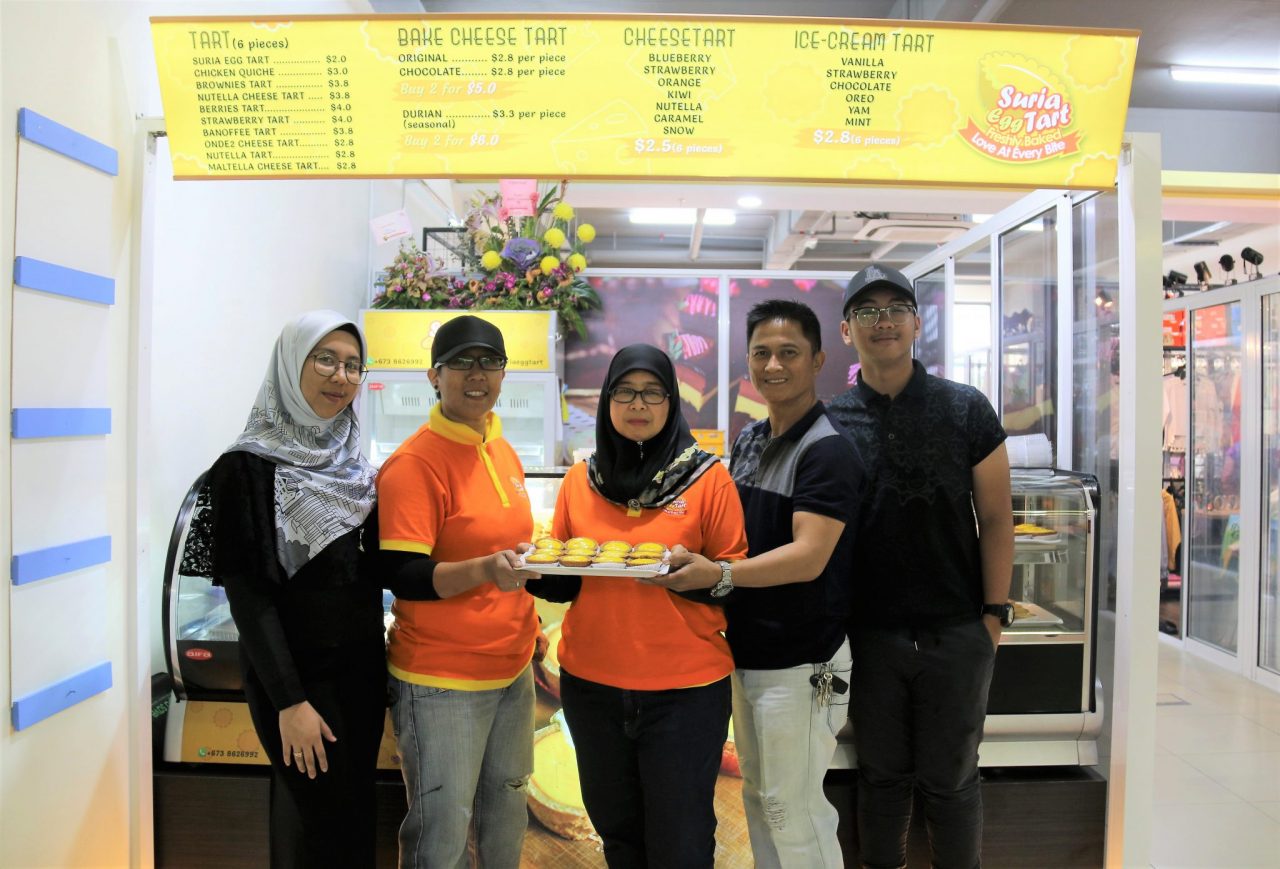 Follow @suriaeggtart on Instagram or Facebook to learn more, or contact +6738626992 directly. SET opens from 10 am to 10 pm daily at Annajat Complex.