"Everything you would expect from an Airbnb run by a truly remarkable woman," writes Luka from the UK, on the latest review of Kunyit 7 Lodge on the Airbnb website. "The view from this water village is awesome. You need to see this," reads another guest from Japan.
Situated on the water village, overlooking the open waters, passing water taxis, colourful neighbouring houses and the glorious Sultan Omar Ali Saifueddin mosque on the horizon, Kunyit 7 was originally built in the 1920s by Pengiran Tujoh and rebuilt again in 1980's sits today as a charming old cottage on stilts with four rooms that can accommodate up to 12 guests altogether.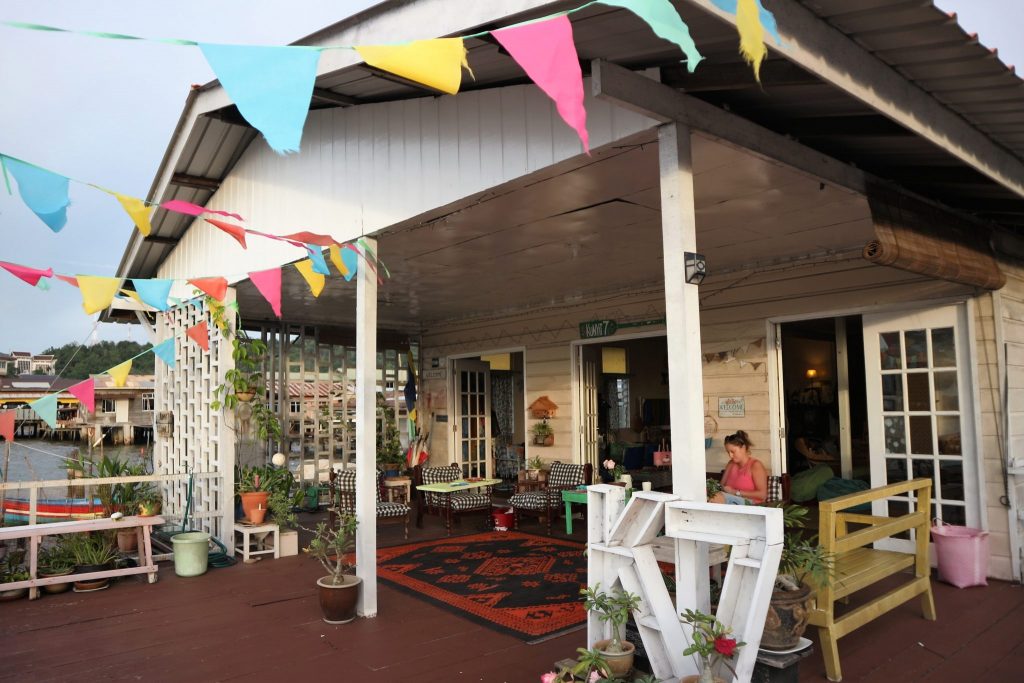 The living room is always basked in light as its three sets of French doors stand open, leading out to its roofed patio where most guests sit down with a cup of tea, enjoying the sounds of rushing water and the slow buzzing of boat engines.
Dozens of antiques, souvenirs and handmade items add to this humble home's character but when it comes to truly understanding what makes this lodge tick, you'll need to look no further than Dk Kemariah Pengiran Haji Duraman, better known as Kem, whose experience and hospitality is at the heart of its appeal.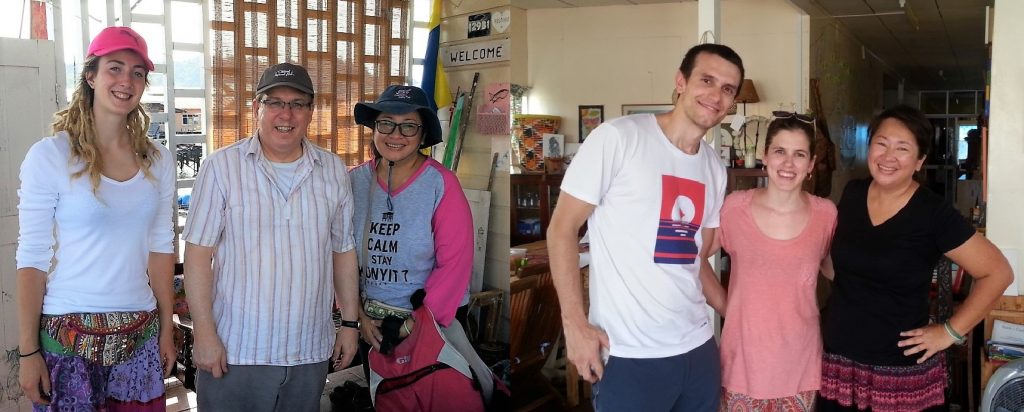 On the first day of Hari Raya Aidilfitri, Kem along with her husband and two sons leave the lodge to go to her parents' house in Kampung Masin for the customary tradition of visiting relatives. She brought along with her, two guests from Japan, Akira and Natsuki, dressed in local baju kurung and baju melayu, both excited to mingle with the crowd and taste local delicacies on display.
"My family welcomed them and spoke to them in Malay," Kem laughed as she recalled the story.  "They didn't realize they couldn't understand them until I mentioned it".
Akira, who visited Brunei in 2015 on the last day of Ramadhan until the first day of hari raya, enjoyed the festivities and the warm hospitality so much that this year, he brought along his friend, Natsuki, to experience the festive season for herself.
During the first three days of hari raya aidilfitri, Kem and her family divided their time between visiting relatives, making sure the lodge was clean and bringing guests around Kampong Ayer and relatives' houses for raya. They also had guests travelling to Istana Nurul Iman via water taxis who wanted to visit the palace during this festive season.
This personalized form of tourism is what makes Kem and Kunyit 7 Lodge so popular amongst tourists, both local and international.
On my few visits to the lodge, I would find Kem sitting on the patio, sometimes painting her collection of rocks, canvases and antiques while talking to her guests and sharing a few laughs. She would give advice on how to best spend time in Brunei and help make itineraries based on time constraints, financial budgets and personal preferences.
During some afternoons and evenings, Kem would lead walks around Kampong Ayer and introduce the village to the guests. During Hari Raya, she asked some neighbours whether they would be willing to open up their houses so guests could see the decorations the residents have put up in and outside their homes. True to the community spirit that Kem talks highly about in Kampong Ayer, their walks since the start of Hari Raya Aidilfitri have been added with looking at the decorations and visiting neighbours' houses.
Kem, who opened up her home in Kampong Ayer to guests in May 2015 after beginning refurbishing in late 2014, said that the two driving forces behind her decision to do so was to give the opportunity for her two sons, nephews and nieces to do something with the house such as start a business or do community service.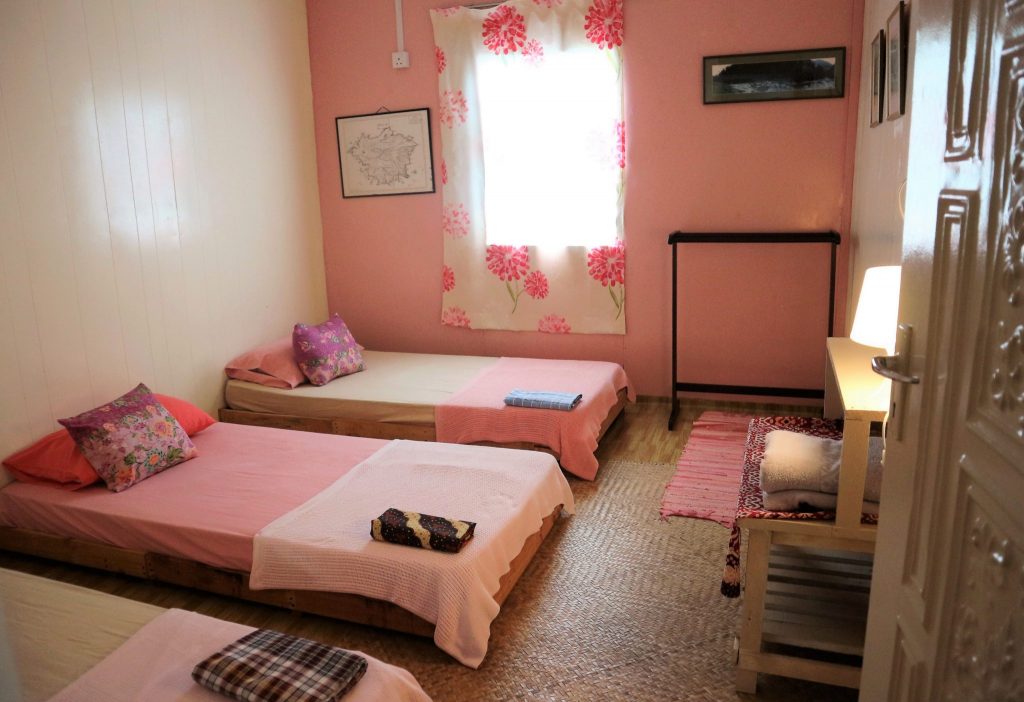 The second was more close to heart; she wanted to share Brunei and Kampong Ayer with the world. Her passion and love for the village is evident when she speaks about the old days of staying at the lodge, which belonged to her grandparents then. She would proudly point out items thoughtfully placed within the lodge that used to belong to her grandparents or were handmade by members of her family.
Kem always believes in collaboration and seizing opportunities, which could benefit the surrounding community. Her bright and positive personality has definitely had an impact on her guests, evident from the many positive reviews she has on travel sites, and most importantly, to her community, who happily exchange waves and hello's as they see her walk by.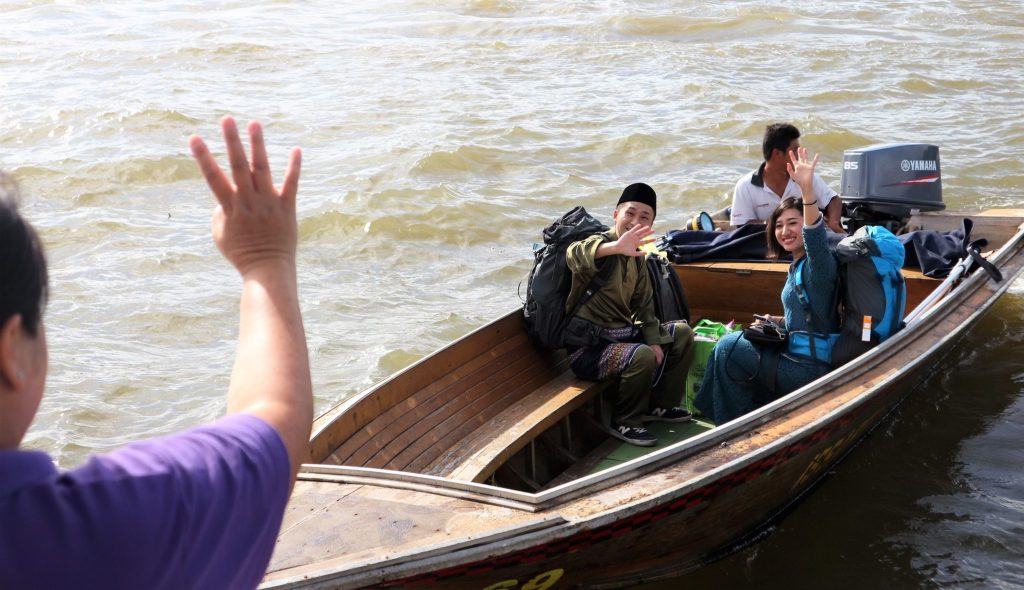 For updates on Kunyit 7 Lodge, you can follow @kunyit7lodge_bn on Instagram or Kunyit 7 Lodge on Facebook. To get in touch contact +6738713714 or kemariah@gmail.com. To get to the lodge, visit any jetty on the waterfront, and flag down a water taxi; ask to be sent to "Jetty 2, Kampung Bakut Berumput".