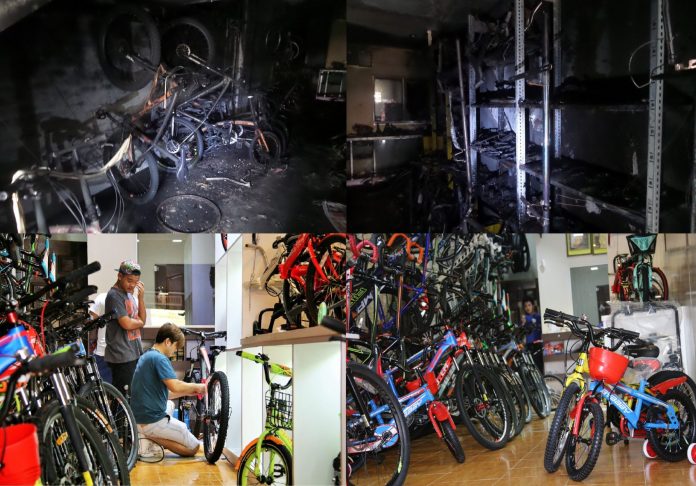 On a Tuesday morning in March, Tong Ek Fang, better known as Max to friends, family and customers, woke up to a call from the Fire and Rescue Department.
His entire shop, a small half-sized unit located at the Hassanin Complex in Kg Delima Satu, where he had been running, selling and repairing bicycles for more than a decade, had been broken into and set on fire.
Firefighters managed to quell the blaze before it spread the adjoining shops, so the building's structure remained intact, but Max Cycle's interior and all its merchandise had been destroyed.
"We had just imported our new stock of bicycles at the time," said the 40-year-old, who runs the store with his younger brother. "About $20,000 (worth of stock) was gone."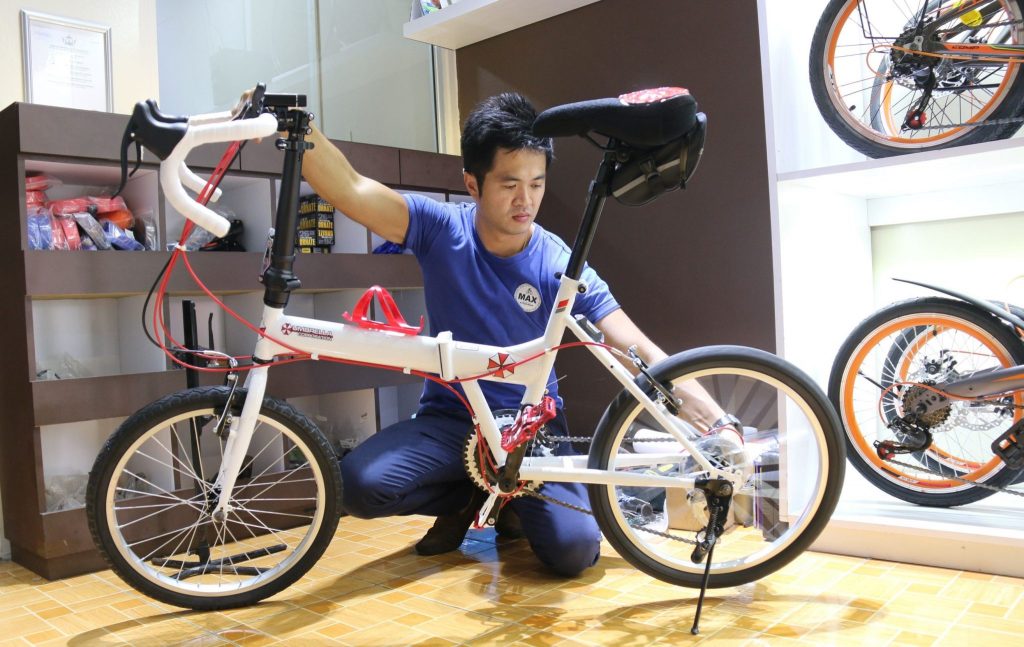 Just a day prior to the incident, Max shared that he had reported to the police that his shop – which was not insured – had signs of an attempted break in.
He and his wife made sure they secured the shop after they closed at 8pm that day, but it wasn't enough to prevent their worst fears from coming true the following morning. A 19-year-old suspect was swiftly apprehended for the crime in early April and was sentenced to five years in jail and eight strokes of the cane last month.
According to newspaper reports, the 19-year-old broke into the store, stole six bicycles and merchandise and then set the place on fire. Max was not the 19-year-old's only victim, with another house break-in and a smashed car also on the teen's trail of crime. But this isn't a story about the crime – or its perpetrator.
It's about how a loyal customer turned friend, who heard of the fire, rushed to the store to find Max and in a heartfelt online post, galvanizing the members of the local cycling community to come to his aid.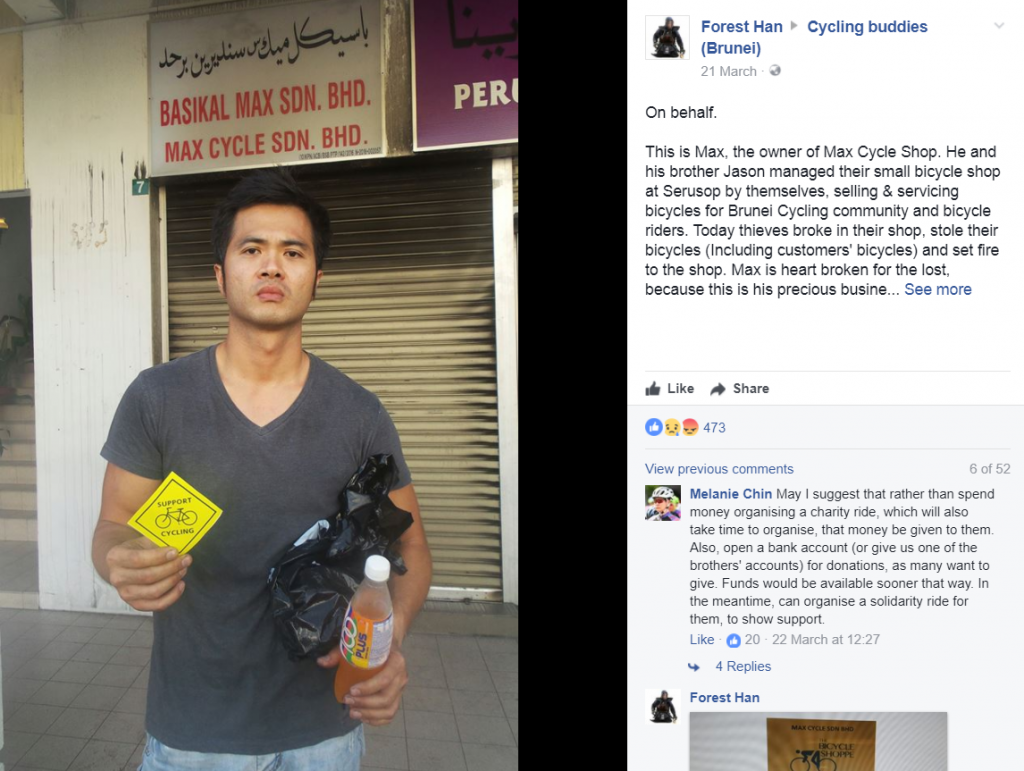 A few customers came forward with donations, while another group of four to five helped Max as he worked with contractors to rebuild the store.
"We had to use about $12,000 in savings to rebuild the store," said Max. "We also had to spend to buy in the new shipment. Things were tight."
On the morning of April 25, Max Cycle – sporting a new graphic logo created by the same friend who first posted about the fire online – was ready to open at 10am.
By 9am, a small group had already begun to build outside – friends, loyal customers and members of the cycling community – eager to show their support.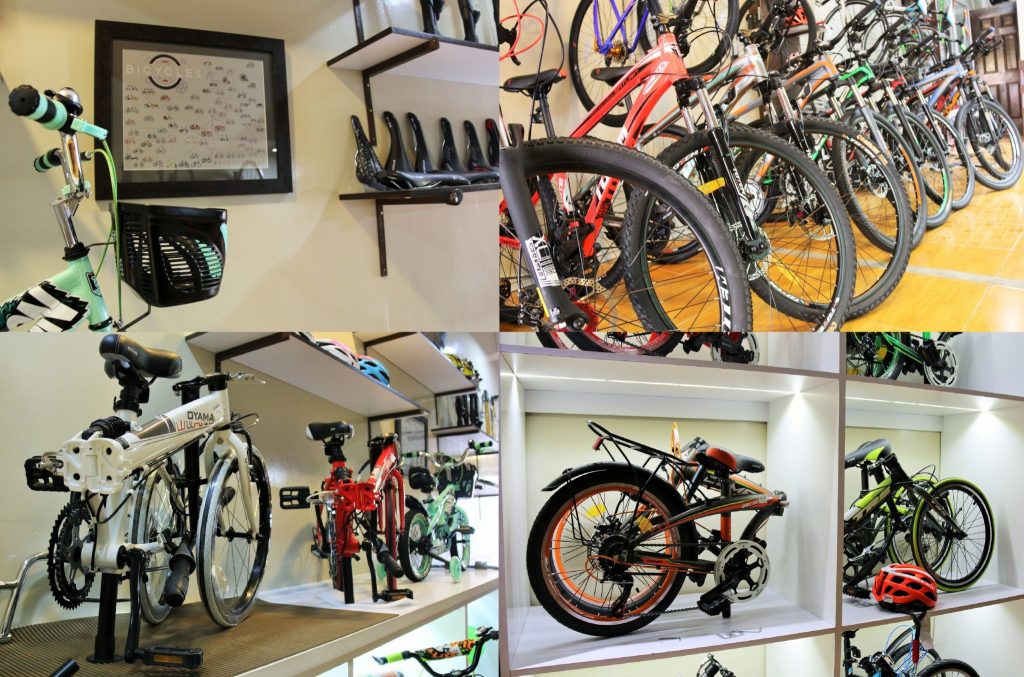 They sold about 30 bicycles that day, the most Max can remember selling in a single day, and within three days, they had sold out their stock in-store.
"I didn't expect it (the support)…," says Max, at a loss for words. "Thank you."
Max Cycle is located at Number 7, Ground Floor, Hassanin Complex, Kg Delima Satu, Jalan Muara (same stretch of road as BIBD Serusop) and opens from 10.30am to 8pm daily. You can get in touch with Max at +6737212776.