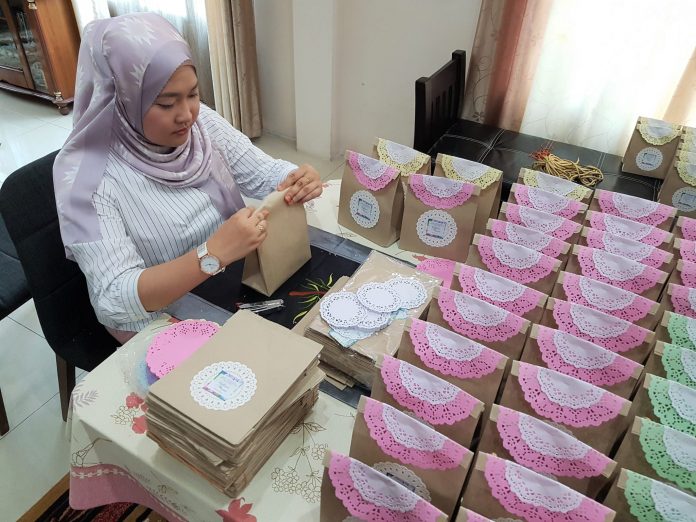 Nur'Izzian Dayana Mohd Isa's (pictured main) first job out of university was a data entry clerk with the government.
The arts and creative technology graduate was contracted to work in cycles of three months, but with a salary of a few hundred and the uncertainty of future renewals, Izzian knew she needed to find a new path to secure her future.
When she got engaged in 2015, Izzian and her fiance, sat down to plan and sift through all the costs that are associated with a typical wedding.
Considering a guest list in the hundreds, a reception hall, food, gifts and even photography services, the standard Malay wedding – even if not particularly lavish – can run into five figures easily.
"What stuck out most to us was that there weren't much options for packaged door gifts that were affordable," said the 27-year-old.
Those typically on a budget would make their own door gifts by placing drinks, uncooked rice, biscuits or sweets – brought from the supermarket – into a bag.
Ordering personalized door gifts, was an option traditionally only open to the wealthy, but Izzian, with her artistic flair, wanted to take a crack at turning it into a business, with the unique selling point of making it affordable to the everyday person.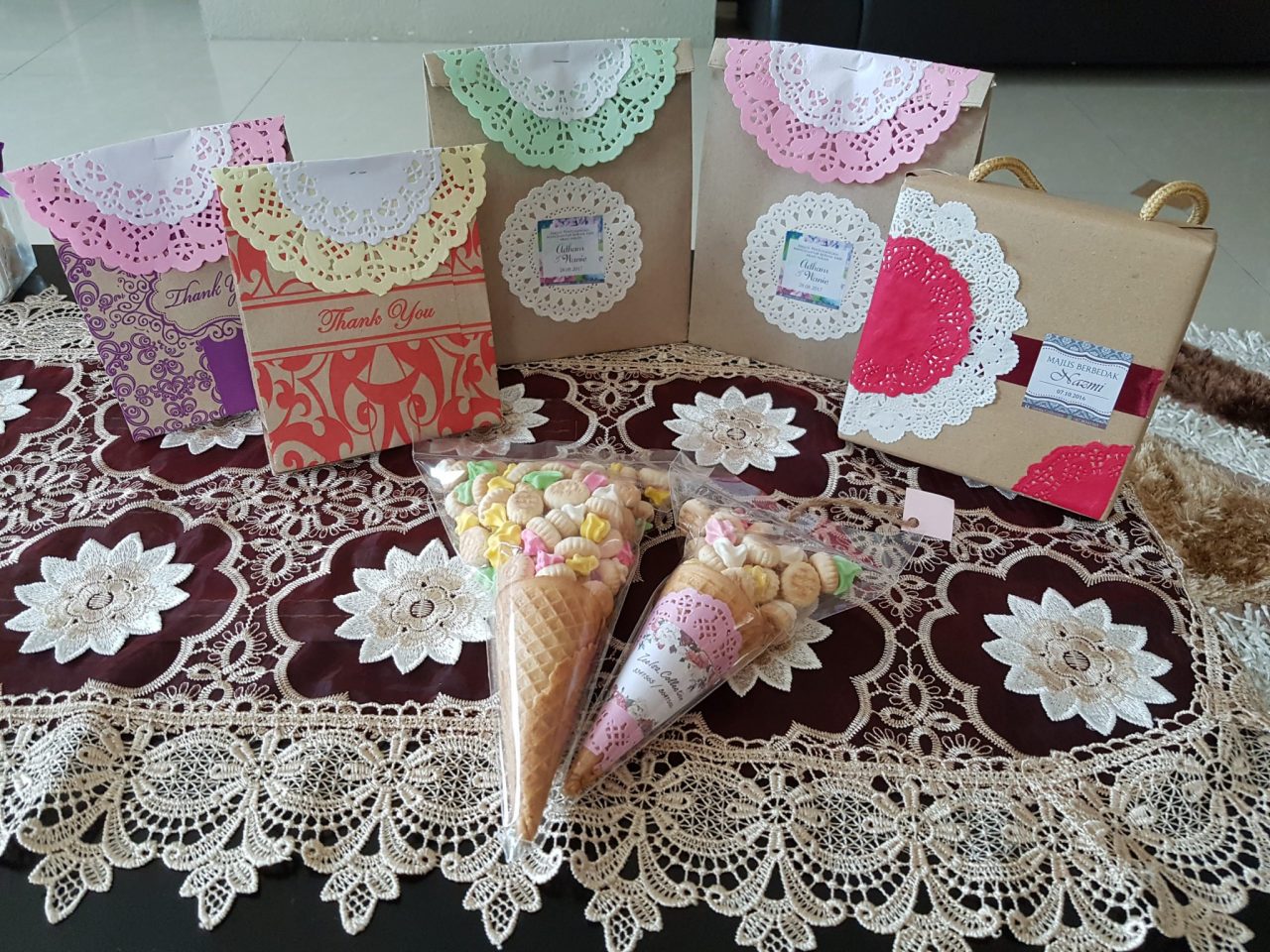 By taking simple, affordable items such as coloured doily paper, string, and paper bags, Izzian was able begin her cheapest package starting at $1 a gift, while still keeping it custom, with cursive fonts of the name of the bride and groom printed on.
She worked with her mother and mother-in-law to be, both who run a home bakery, to prepare the goodies housed within the gift; colourful bahulu cakes, pretzels, cookies are the standard range, but customers can also make their own requests, a popular one being iced gem cookies that are bought from the store.
For those with a budget larger than a dollar or two, Izzian offers containers, or a clutch, pillow case styled packaging. By keeping her line simple, chic and affordable, Zeeisa has been able to garner a following of over 4,300 on Instagram, through which she receives enough orders to earn herself a modest, steadily growing income that's comfortably double what she earned as a data entry clerk.
"The biggest hurdle starting out was trust; our customers are those preparing for the biggest day of their life. They don't want to risk or take a chance on something new that they just heard of," said Izzian. "Understandably, they want something with a solid reputation."
Without much capital to begin with, she asked her first few customers, mostly extended family and friends, to deposit the money for their orders to be fulfilled. In the first few months, while there were orders, Izzian didn't pocket a salary, with any income earned pooled back into buying more equipment and materials to execute and take on future orders.
"It was difficult because it feels like you aren't making a profit (personally)," said Izzian. "But i was able to see the progress in the equipment the business was having; I was buying a printers, glue gun, shelves and bulk orders for the packaging."
Using her creative arts and technology background, Zeeisa's collection has now expanded to wedding cards, and ultimately, she wants to be able to be a provider of all things related to a wedding from clothes to food to the pelamin.
And while that may be far into the future, Izzian is already on the path, slowly building up her capital, one wedding gift at a time.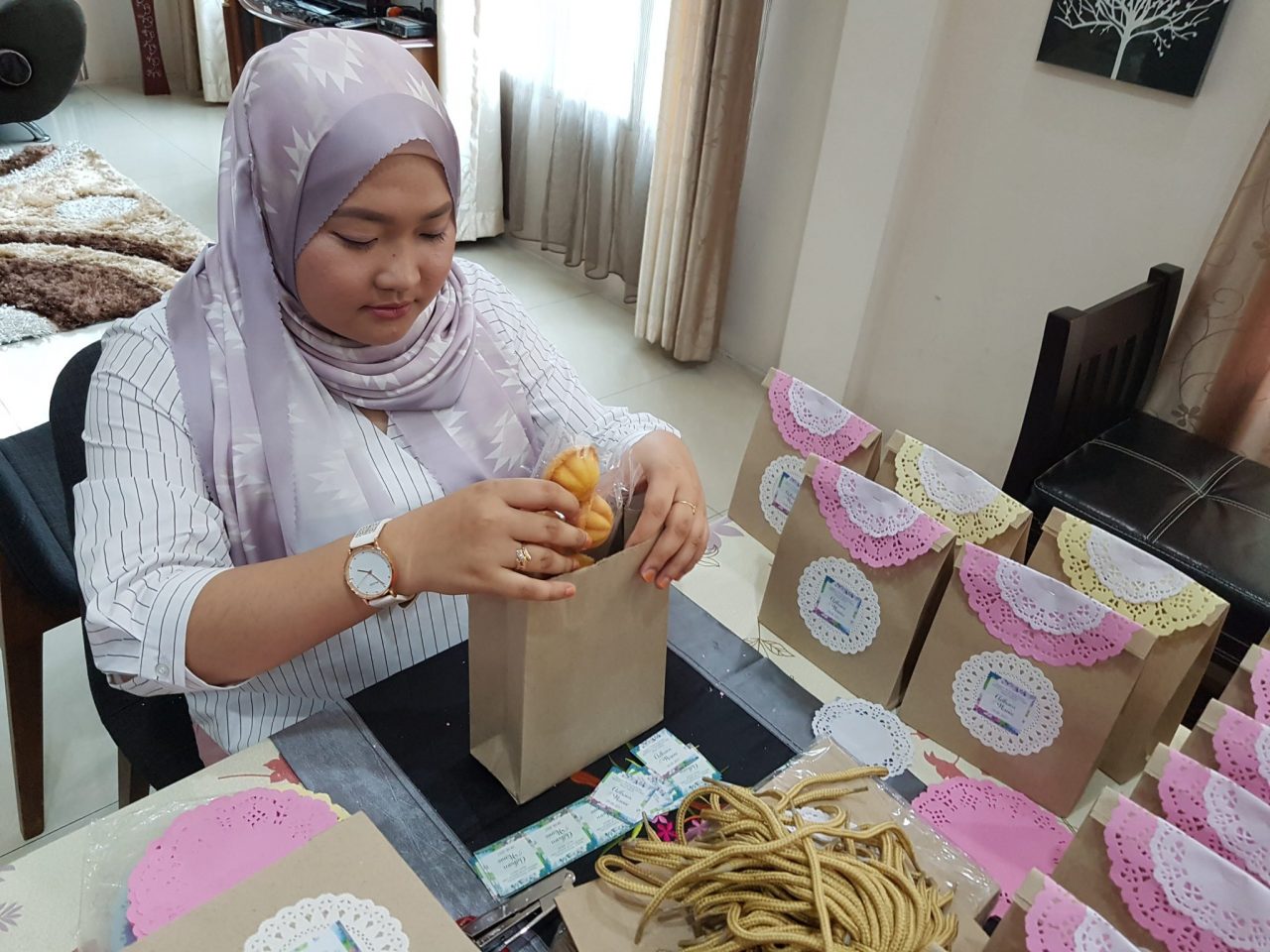 Follow @zeeisa.collection on Instagram to learn more. You can also reach her directly at +6738341565.