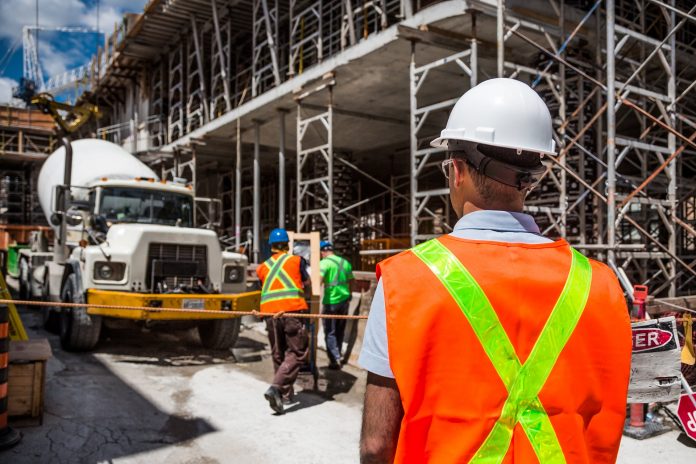 You're looking to build a place for your business. Perhaps you're looking into renovating a retail unit you plan on moving into or you're already occupying. Immediately, the question of what construction permits you'll need comes to mind.
The first thing you will need to know as a business owner is that as part of the regulations outlined in the Building Control Order, 2014 you are required to engage a Qualified Person (QP) for any building-related works you may do.
Who are QPs?
QPs are Architects and Professional Engineers registered with the Board of Architects, Professional Engineers and Quantity Surveyors, also known as BAPEQS, and has in force a Practicing Certificate. This list is publicly available on the MOD website under BAPEQS – do note that if the individual is NOT registered with BAPEQS and does not have a valid Practicing Certificate, they are NOT a QP and is not allowed to practice.
A guide on Choosing Your QP is also available from ABCi.
But why do I have to engage a QP?
In short, safety and liability.
Not only does the Building Control Order, 2014 and Building Control Regulations, 2014 clearly outline the responsibilities and liability of a QP to meet safety standards, it regulates who submits the applications to ABCi. This ensures that you, both in the design and building process, are protected.
But how do I know if I will even need any construction permits?
If you plan on moving into an existing shop unit in a completed building that is available for rent, lease or sale, engaging a QP for your construction permits will depend on the nature of your business and whether you intend to modify the structure (i.e extensions, erection or demolition of walls) or services (i.e toilets, sinks, electricity) of a shop unit from its original state.
For example, if you're moving into a unit that has been designed as a restaurant and already has an existing kitchen, sinks, and toilets, then you may not need to apply for any construction permits (assuming you are not making any changes to its layout and services). Same principle applies for an empty shop unit that will only be having racks and furniture retrofitted for a bookstore or boutique.
A QP should be able to answer whether or not a submission is required by ABCi.
That being said, anything considered as building works will require approval. Works that do not require permission are temporary buildings or retrofitting of exterior features (such as windows and air-cons). These are, in turn, termed insignificant building works.
Here are some examples:
Significant:
Erection, extension or demolition of a building
Alteration, addition or repair of a building
Provision, extension or alteration of any air-conditioning service or ventilating system
Site formation (to do with earth/ground work)
Structural work
Insignificant:
For the full list check out page 41, titled First Schedule in the BCR, 2014.
Building works carried out for or in connection with —
(a)  any single story trellis, pergola, shelter, gazebo and the like;
(b)  any pipe rack or support not exceeding 2,000 millimeters in height;
(c)  any height restriction gantry;
(d)  any plinth, platform or another base with a visible height not exceeding 1,000 millimeters from the ground level and erected for the purpose of supporting any mechanical plant, tank, equipment, machinery or other components (other than a building);
(e)  the creation of any opening in a non-load bearing wall or the sealing up of any wall opening;
(f)  the demolition, restoration or reinstatement of any non-load bearing wall
Replacement or changing of windows and doors
Replacement of existing floor and wall finishes
Replacement or changing of any false ceiling with lightweight material
One to one replacement of timber roof or other roof covering not involving any replacement of roof trusses
Erection or alteration of:-
(a) Any partition or partition wall in any bungalow, semi-detached, terrace or linked house, or;
(b) Any partition or partition wall constructed of lightweight material in any other building.
Constructed of any raised floor or the topping up of balconies, and the like, with lightweight materials
Installation of any roller shutter or grilled door
All air-conditioning works
I've determined that I will be making significant changes to a unit. How many approvals/permits will I then need?
Take a quick look at the steps above from ABCi.
You can simplify these into two approvals (Step 1 & 2) and two permits (Step 3 & 6) you should know about.
The first: Planning Permission from the Department of Town and Country Planning (DTCP)
This is critical if there will be a change in the use of the land, building or shop unit or if you're developing a new building. You can visit the DTCP website for more info.
For new developments, DTCP will outline the planning parameters for your building. This approval will ensure that your development is according to its designated land use.
An application to DTCP will also be required if you were looking to change the use of an existing building, house or land (i.e from Residential to Commercial).
The second: Development Approval
Development Approval is then required for buildings works – this includes earthworks, new buildings, extensions or if you plan to change the layout of the existing building or shop unit.
To obtain Development Approval, the QP will submit an application to ABCi complete with the development proposal – this includes a complete set of signed drawings/plans. The plans will be reviewed, and assuming the proposal adheres to Brunei's standards and guidelines PBD:12 2017 (your QP should be familiar with this!), approval will be granted in the form of a certificate.
The third: Permit to Commence Works
Prior to starting construction, it is a requirement that the QP submits an application to ABCi. It is important that the appointed contractor is registered with the Ministry of Development and that they are certified to carry out the intended works. Again, liability.
List of registered contractors can be found here on the MOD website under Mendaftarkan Kontraktor dan Pembekal.
The last: Permission to occupy (Occupation Permit or OP)
Your building is now completed. Or the shop unit you've spent months renovating is now ready.
Your QP will now prepare to obtain your Occupation Permit. Getting your OP is more than just a piece of paper – the OP is crucial because it certifies that the building or shop unit has satisfied all the necessary conditions set out in the building regulations – or in other words, your building/shop unit is SAFE to be occupied.
How can I check the status of my applications?
As you move through the process of obtaining your permits, you may want to know the status of your applications. All applications are done online through the OneBiz system and each stage of your application will have a unique OneBiz reference number. Your QP should share this information with you and it would allow you to check the status online. Your reference number should be in this format: N-201X-00XXXX). Simply monitor the status of your applications by logging into https://onebiz.business.gov.bn/ and entering your unique reference number in the search box.
To get in touch you can email ukk.abci@mod.gov.bn, contact +673 238 0429 / 238 2425 or visit ABCi at Ministry of Development Training Centre (MODTC), Old Airport Road, BB3510 from Monday to Thursday 7.45am to 12.15am, and 1.30pm to 5pm, and on Friday 8am to 11.30am, and 2.30pm to 4.30pm. This article has been done in collaboration with ABCi.