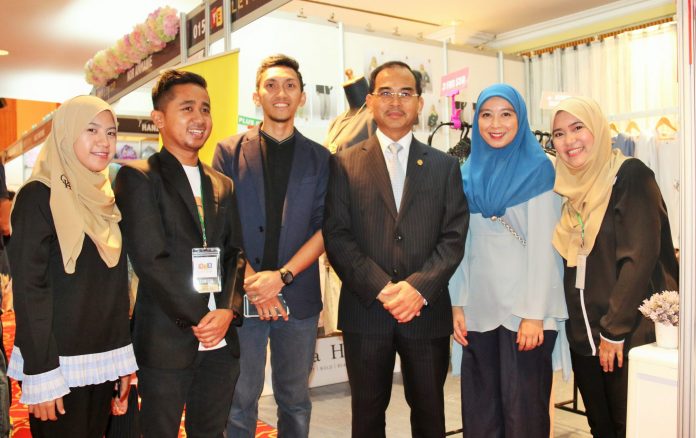 Loosely draping over the figure, with beads that contour before the hips and flared sleeves, Mawar, or Rose in English, is the latest line of modest yet bold women's wear of local fashion brand Qafa Haus Enterprise.
The first of their designs to be made locally, Mawar (pictured below) – which is selling for $45 in different shades of blue, brown and red – represents a milestone for Norfatriah Abdullah (pictured main 2nd R) – whose business began in 2015 reselling other brands to gather the capital to launch their own line.
With an interest in fashion, the 28-year-old began after graduating from her degree, acknowledging that a job that may be difficult to find right away, and that by taking a crack at business – she had nothing to lose.
"We didn't have the capital starting out," said Norfatriah, who's a Master's of Engineering student at Universiti Teknologi Brunei. "So we earned income from drop shipping – we marketed (other) products online, and then earned a commission from each sale."
Like many small businesses in Brunei without a storefront, Qafa began by marketing on Facebook and Instagram, with WhatsApp and direct messaging the primary way of placing orders and making deliveries or meetups.
"2016 was when we are able to come out with our first product," said Norfatriah, whose brand slogan is modest, bold and beautiful. "We collaborated with local designers to come out with the Dahlia top, an affordable all-occasion top, and the Azalea top, daily wear made from breathable chiffon crepe with a loose belt around the waist that can be used to adjust the wearer's silhouette."
Their introductory lines (pictured below) received encouraging responses, especially their plus sizes; the Dahlia, Azalea and other designs sold 500 pieces a month during its peak.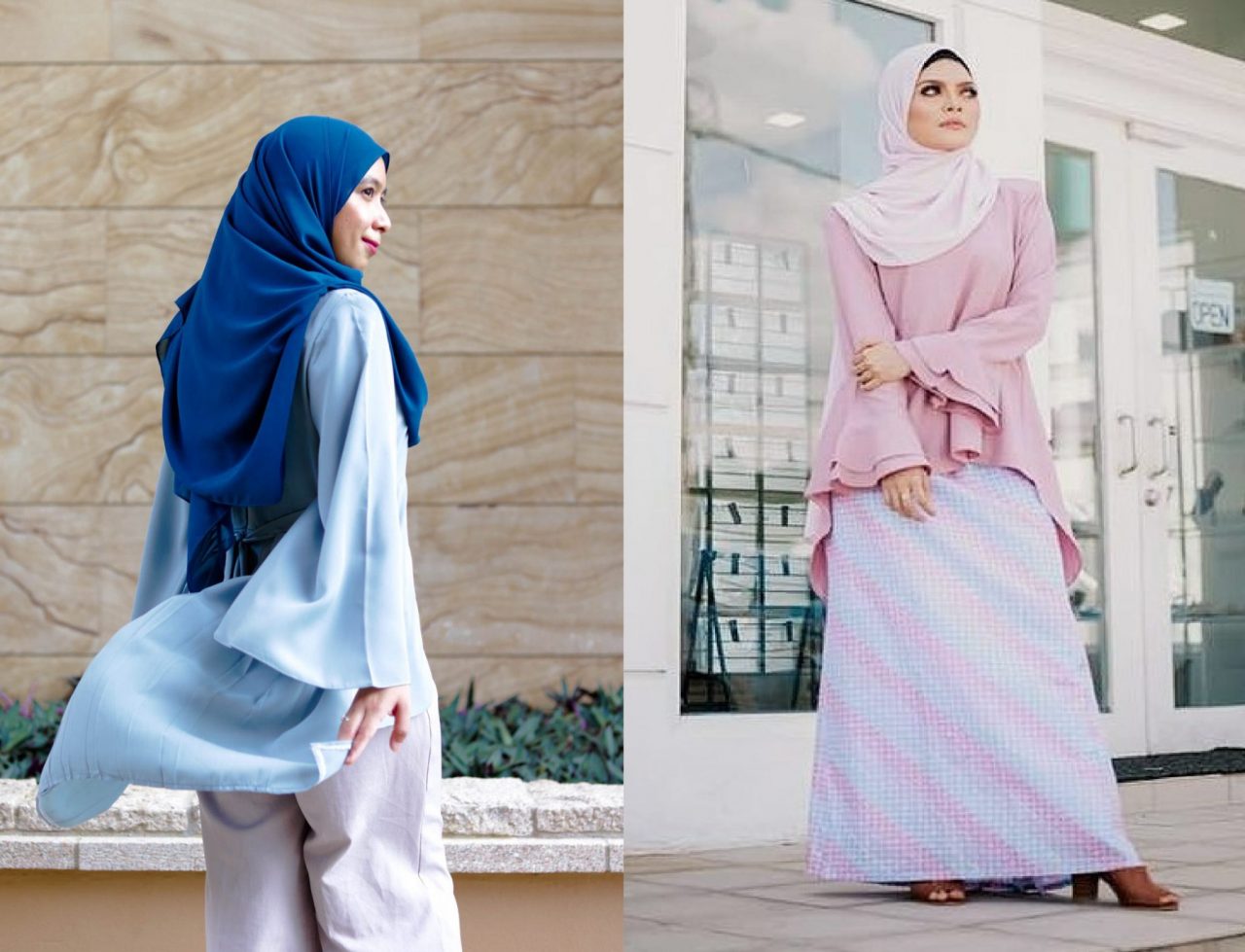 "It (the response to our first designs) really gave us the confidence that we are on the right path," added the 28-year-old. Last month, they launched an online shopping website as well as moved from home to an office in Rimba, where together with five young graduates under the iReady programme, they are gearing up to take Qafa to the next level.
"Our aim is to have our products to be Bruneian from start to finish; designed by locals, made here and sold to the world," said Norfatriah. "With our young team and collaborating with local designers, we believe we can do it."
Browse Qafa Haus' range at www.qafahaus.com. For the latest updates follow @qafahaus on Instagram and Facebook. While primarily an online business at the moment, a selection of their products can be found at Brunei Cube at unit 4, Cinema Floor of the Time Square Shopping Complex and at The Runway at Unit B10 at Setia Kenangan 2 in Kiulap.