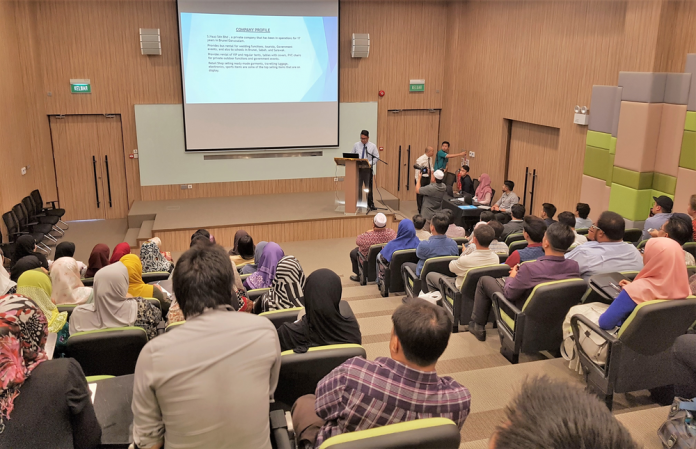 S.Naaz's Brunei Local Products and Souvenirs centre (BLPS) opening next month at the former Citibank location in the capital is looking to be made a compulsory stop in tour itineraries, according to company representatives.
Kenny Wong from S.Naaz yesterday shared in a dialogue with micro, small and medium enterprises (MSMEs) interested in supplying BLPS that they were in talks with the Tourism Development Department.
"We are working with tourism to make BLPS a compulsory stop for those doing tours," said Kenny at the dialogue held at Darussalam Enterprise's (DARe) Design and Technology building. "The shop is very centrally located, and we have chosen this area (to open) because it is centrally accessible to tourists."
One of the local travel agents attending the dialogue added that 4,000 Chinese tourists were coming to Brunei on a monthly basis – and hoped that BLPS would be able to market enticing "must buy" products that reflect Bruneian culture and heritage.
BLPS itself will be 3600ft2, allowing for products from 60 to 80 MSMEs. There will be no rental or display fee; S.Naaz will instead take a 20%-30% commission on products sold.
More than 50 MSMEs have applied to be on BLPS, and Edwin said that products with relevant certifications and presentable packaging will be prioritized.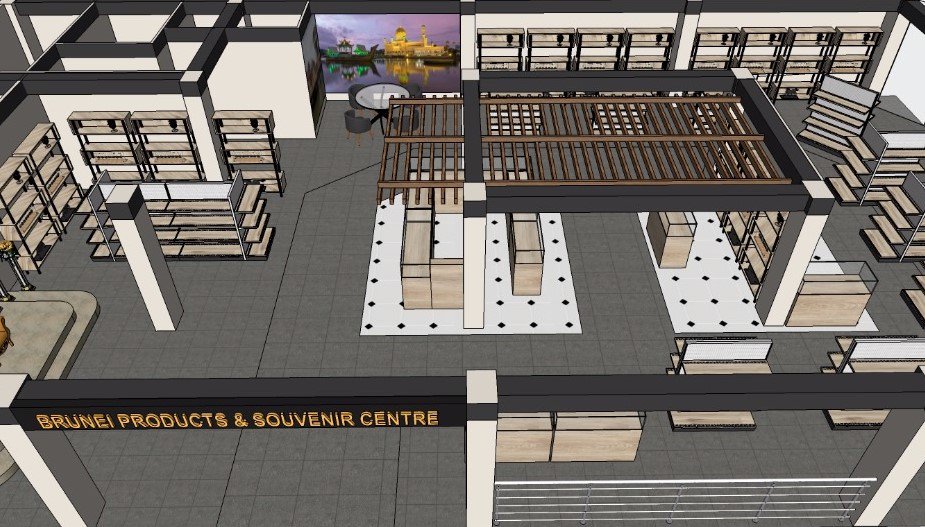 "We can also collaborate with MSMEs in terms of (further improving) packaging to ensure that they have a product that is presentable for the centre," said Edwin, who added they would be putting resources to market the products and place.
S.Naaz also shared that their entire operation at the Citibank location will span two floors with 10,000ft2 of retail space. The ground floor will be a supermarket and fast food franchise, while BLPS will be on the second floor, along with a food court and local cafe – which is slated to be Gerai De'Ceriaa.
BLPS will house locally made products from fashion, cosmetics, handicrafts as well as food – but they must have a shelf life of at least 6 months above, and do not require refrigeration.
For more perishable local products, Edwin Eng Alimin from S.Naaz said they instead could be sold from the supermarket.
According to statistics from the Tourism Development Department, there were 133,703 arrivals by air for the first half of 2017. In the second quarter of 2017, China lead the number of tourists by nationality – with 8,557 visitors, and came second to Malaysia in direct arrivals through the Brunei International Airport.
To get in touch with S.Naaz contact Edwin at +6738855469 or Kenny at +6738712847 to set up an appointment.