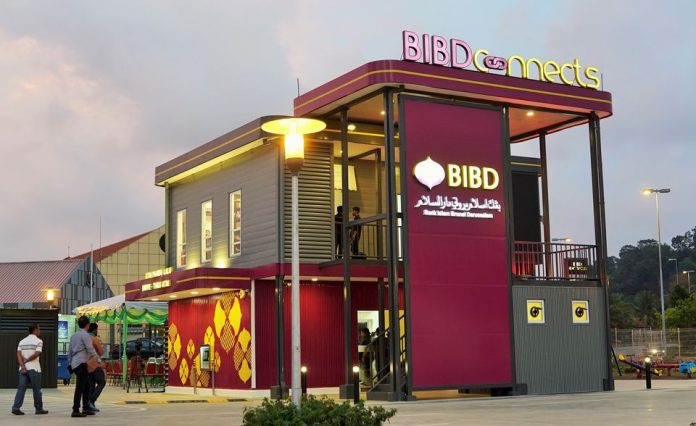 Bank Islam Brunei Darussalam (BIBD) yesterday launched a pioneering community hub in Lambak Kanan – BIBD Connects – that looks to bridge the gap between community, entrepreneurship and banking.
The striking modular, two-floor unit with a largely metal exoskeleton is embellished with BIBD's corporate colours of purple and yellow-gold and houses a drive-thru ATM, communal space and three local micro, small and medium enterprises (MSMEs): Rumah Gelato, Mr Baker's Bakershop and Roasted Sip.
Construction of BIBD Connects – about the size of a large detached house – began in late January and was completed in March, with the land provided by the government.
Eco-Bumi Arkitek lead the complex's design and LSL carried out construction – which was done by assembling container parts, instead of the traditional brick-by-brick approach, improving the efficiency and cost of the project.
BIBD Managing Director and CEO Mubashar Khokhar yesterday said the project exemplifies sustainable public-private partnerships – and they are aiming for more BIBD Connects for other communities in Brunei.
"BIBD Connects acts as a catalyst by providing opportunities to SMEs to showcase their talent, their offerings and to take these to the next level," he said. "The concept of BIBD Connects is "not-for-profit" and provides encouragement to SMEs by offering them retail space at less than half the cost compared with the market."
Minister of Finance II and BIBD Chairman Yang Berhormat Dato Seri Paduka Dr Awg Hj Mohd Amin Liew Abdullah added that BIBD Connects represents a key partnership whose continued development would lead to more innovative infrastructures.
"Alhamdulillah, we achieved this accomplishment within a single solution that brings communities together, creates more business opportunities and provides alternative income streams for Brunei's economy," said the minister.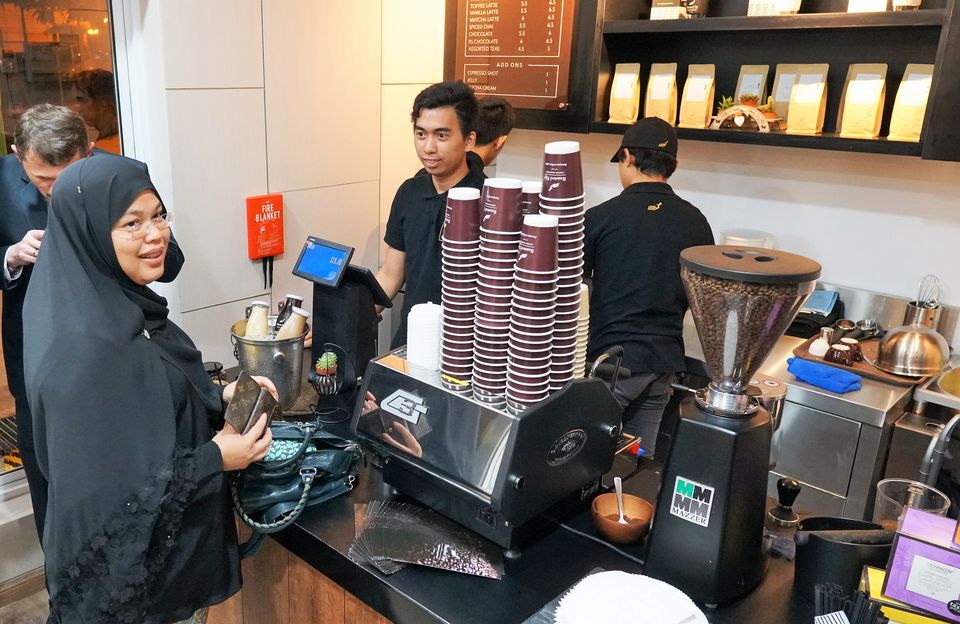 Meanwhile, the MSMEs at BIBD Connects were confident that site's proximity to the community would allow them to grow their business further. For coffeehouse Roasted Sip and ice-cream makers Rumah Gelato, BIBD Connects is their second outlet.
"I would like to thank BIBD for this great opportunity," said Roasted Sip's director Nazlee Jaafar. "Being that our branch, launched last year, is in Jerudong, this Lambak space gives us an opportunity to be closer to our customers from this area as well as reach out to new customers."
Similarly, Rumah Gelato's founder Mordeny Modihi, whose first outlet is in Setia Kenangan II in Kiulap, said that BIBD Connects' community approach was in tandem with their new slogan: home is where the gelato is.
"It's a unique looking building in one of Brunei's largest residential areas," said Mordeny, who began making gelato from his home in 2013. "It's an exciting opportunity for us, and it's the first time we've been able to offer customers seating space, so it will be a good trial and experience for us."
Mohd Nikman Karim from Mr Baker's Bakershop added that their opening is in line with their mission to bake healthier breads and pastries for the community.
"One of the feedback that we've received is that we're a bit too far from people's homes," said Nikman, who works as an administrator for Mr Baker's. "Hopefully this (BIBD Connects) and brings us closer."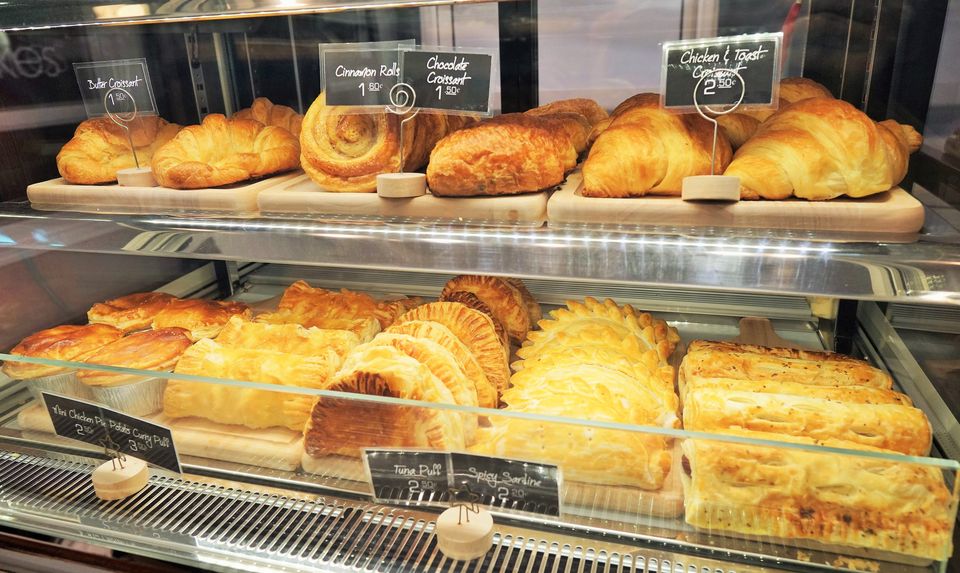 Mubashar in his speech thanked Prime Minister's Office, Ministry of Development, Ministry of Communications, Ministry of Home Affairs, Ministry of Finance, Autoriti Monetari Brunei Darussalam, the Royal Brunei Police Force and grassroots leaders for enabling and assisting with the project.
He also thanked private organizations Eco-Bumi Arkitek, LSL, R.K.S Syed Mohammad Enterprise, AllTrade Forwarding, Aegis Secure Solutions, Care Facilities and C.F. King for executing the project.
BIBD Connects is located in Spg. 262-8-10, Kg Lambak Kanan, Mukim Berakas B, Jalan 10 Utara. The vendors are open every day but have different operating hours, with Roasted Sip opening the earliest at 7.30am, and Rumah Gelato closing the latest at 10pm on weekends (9pm on weekdays). The ATM is accessible 24 hours.