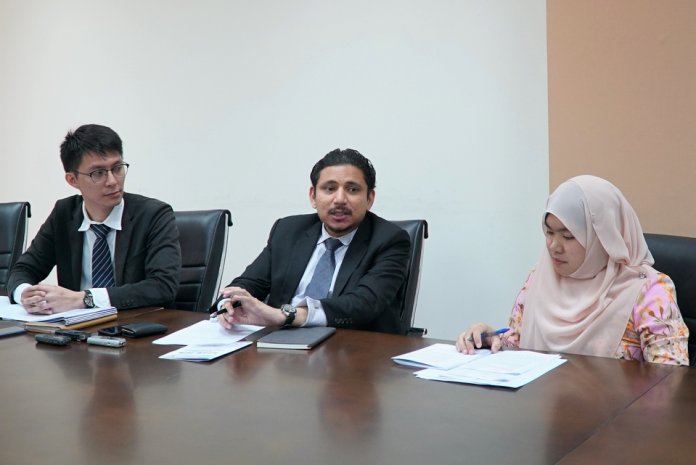 Brunei will host its first Islamic Capital Market Conference (BICAM) this October 22 to 23 at The Rizqun International Hotel.
More than a dozen international experts in Islamic finance are expected to deliberate and raise awareness on growing Islamic capital markets at BICAM, which is being organized by Brunei's Centre for Islamic Banking, Finance and Management (CIBFM) in partnership with the Global University of Islamic Finance (INCEIF) and supported by the Autoriti Monetari Brunei Darussalam (AMBD).
BICAM is inviting those interested in understanding the role of Islamic capital markets in catalysing economic growth in the region to participate. With Brunei expected to set up its own stock exchange over the next few years, conferences like BICAM are expected to heighten interest into the potential opportunities a burgeoning capital market presents.
"We want to set the tone of the conference as bringing people together to help develop Brunei as a global and regional player in the capital markets," said the Associate Dean of School of Graduate and Professional Studies INCEIF, Associate Professor Dr Mohamed Eskandar Shah during a press briefing on BICAM last week.
Deputy CEO of Malaysia's Securities Commission Datuk Zainal Izlan Zainal Abidin – who was instrumental in helping Malaysia become the world's largest issuer of Islamic bonds or sukuk – will be delivering the keynote presentation on the opening day on synergies and opportunities in capital markets and Islamic finance.
Some of the other experts are Financial Sector Specialist, Finance and Markets, World Bank (Malaysia) Ahmad Hafiz Abdul Aziz, Resident Representative of the Islamic Development Bank of Jakarta Ibrahim Ali Shoukry and Head of Global Banking Business, Maybank Islamic Malaysia Arshad Mohamed Ismail as well as the President and CEO of INCEIF Professor Dato' Dr Azmi Omar.
To register or inquire contact +6738271140 or email events@cibfmbrunei.com. To see the full schedule visit CIBFM's website.