Wearing a snapback, crinkled t-shirt and roughed up jeans, 30-year-old Rahim Ismail – better known by his futsal moniker 'Alonso' – is rapidly thumbing away at his smartphone when we meet at 2pm.
He's already been at it since 6am apparently and will continue almost unabatedly until 9pm, responding to hundreds of inquiries.
"We are building Brunei's biggest delivery service," says Rahim. "Your parcels? We got you. Takeaway lunch? No problem. Left your documents at home? We'll bring it to your office. Too busy to do groceries? Let us handle it."
With little more than WhatsApp, Microsoft Excel and his trusty Toyota Innova, Rahim began Brunei Delivery Services (BDS) at the end of 2017 as the sole employee of his company.
Food delivery service foodpanda was arguably BDS' most immediate rival, offering Bruneians a globally tested app and holding partnerships with over 80 local restaurants.
But Rahim shies away from the comparison, although he's intimately familiar with the takeaway giant, having served as both their driver and Panda mascot.
"We were never just food delivery," said Rahim. "Our promise is more simple: we bring you whatever you need – as long as it fits in our cars."
It's hard to fault foodpanda's model – they operate in 10 countries and were bought out for USD 500 million in 2016. But in the Sultanate, it's BDS that's emerged as the unlikely frontrunner, expanding to 16 "runners" shuttling close to 200 orders daily, while foodpanda announced their exit earlier in April.
Today – without a mobile application or sophisticated tracking software – BDS has become Brunei's most followed delivery service on Instagram. Here's why.
Hyper-local 
When Singapore ride-hailing service Grab sent Uber packing from Southeast Asia, the phrase "hyper-local" fast became startup lingo. Grab executives cite it as their foremost reason as to how they managed to edge out one of world's most valuable tech companies – whose market capitalization is bigger than the GDP of some nations.
Put simply, hyper-local has come to mean leveraging deep community insight to develop uniquely local solutions. For Rahim this comes almost instinctively, having spent almost ten years as a driver for various companies after graduating from IBTE Sultan Saiful Rijal Campus (MTSSR) with a diploma in hospitality and tourism.
"Bigger companies in Brunei have always had their own delivery service. But today I see more new businesses – a lot who are selling from home – who need a fast option for delivery," said Rahim.
"I've also believed that Bruneians would always be willing to pay for things beings sent to them – even if they have their own cars – at a fair price. Say you forget your spectacles, or need something from the supermarket. Or maybe you want to send someone a parcel but there's no point going to the post office because Brunei is already so small.
"But you don't want to download one app for food delivery, then another app for a personal shopper, and another app for a personal assistant. You just want a service that's all-in-one. That's where BDS comes in."
Simplicity 
BDS keeps deliveries within each district at a flat fee of $4.50. That's regardless if you want nasi katok from a roadside stall or need 10 separate items from the grocery store delivered to your doorstep. That extra service as a personal shopper? It's essentially free – outside the customer footing the flat delivery fee.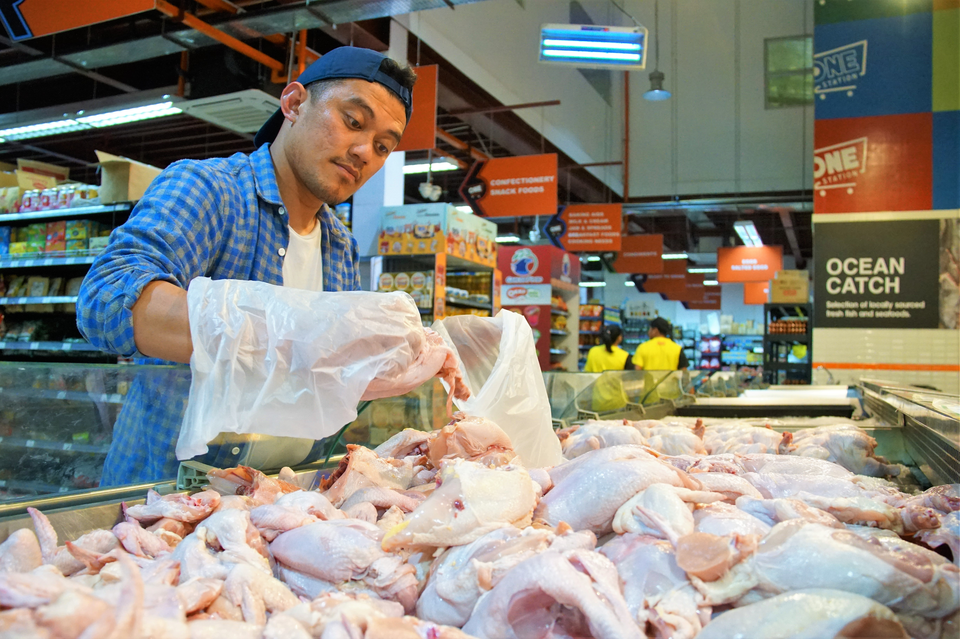 Customers ordering from multiple stores within the immediate vicinity are charged an extra $0.50 for each additional site. Inter-district delivery, from Brunei-Muara to KB or Tutong goes as low as $8, and items fetched from Miri range $8 to $16, and Limbang $6 to $10.
"The more orders tumpang (are pooled) in that one ride the cheaper it will be," said Rahim, who holds the BDS hotline and also handles the entire administrative backend with the help of Irsha Jaya, a 25-year-old freelance graphic designer who designed BDS' logo.
"We are dealing with hundreds or orders and inquiries, so we keep the rates simple for us to process. We don't have an app to calculate each kilometre or a timer to count each minute. The simple prices also means that our customers always remember our price, and since it's consistently applied, they feel that BDS is always fair to them."
BDS also takes an unusually low cut from its drivers: just $0.50 from each order, regardless if the delivery fee is $4.50 or $16 – which goes directly into the drivers' pockets, with BDS only collecting their commission at the end of each month.
To put into context, BDS' cut ranges between 3 to 11 percent, significantly lower than the reported 20 to 40 percent Uber makes off each ride. According to BDS' records, the highest a driver has earned in a month is $2,000, with $800 being a rough average.
"By keeping our structure very low cost, we keep everybody (drivers and customers)  happy," says Rahim. "We don't have the manpower or technology to make percentage calculations on the spot, so it's better to be generous rather than stingy to the drivers. Our flat rates also keep customers happy, because they don't have to worry or think much about what it will cost them if its route A versus route B. Since it's always consistent they feel it's fair."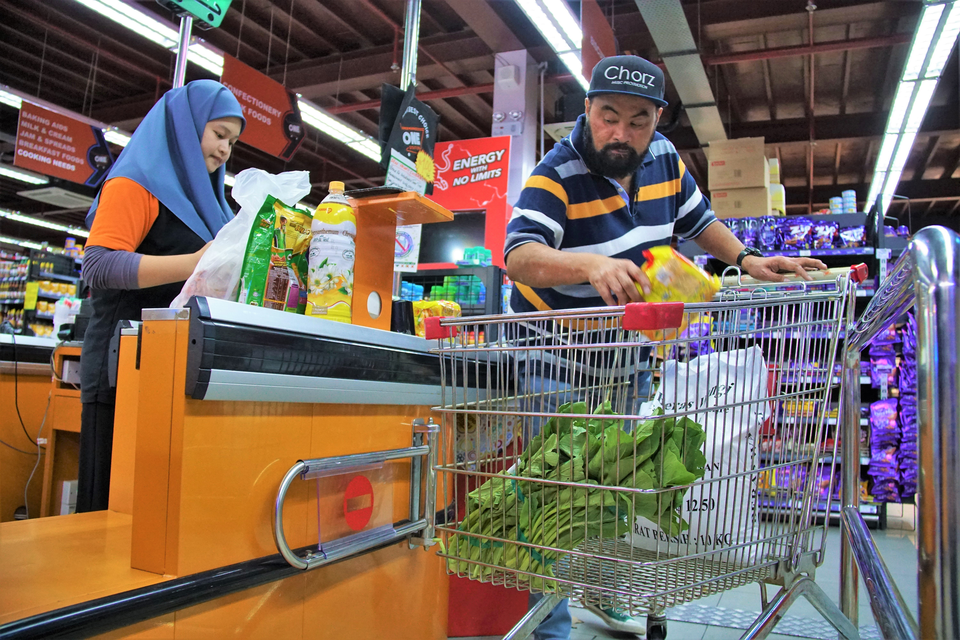 Drive and brilliance?
On any given day, the influx of delivery requests to BDS are segregated into two categories; those requesting for services on the spot and those booking a delivery service in advance.
Rahim sends all advanced orders to Irsha to be compiled and sent out to drivers the night before, although many prefer to collect the day's schedule for bookings first thing in the morning before their duty starts.
As the day progresses, Rahim is calm and focused, as his WhatsApp pings with notifications several hundred times.
He seamlessly swaps between instant messaging and walkie-talkie app Zello – where all his drivers for the day remain online to communicate when each delivery's been completed and to notify when they've cleared their list and are ready to take on new orders.
"Shahreen: standby Mentiri to Bunut. Details soon," informs Rahim to his runner over Zello, before messaging him the full order and address. "Okay. Copy," he replies.
In a remarkable display of raw ability to memorize, prioritize and compartmentalize, Rahim forms a mental map of all the live locations of his drivers on duty – purely based off voice and text message updates.
He then assigns them incoming orders specific to their latest location – purely based on memory.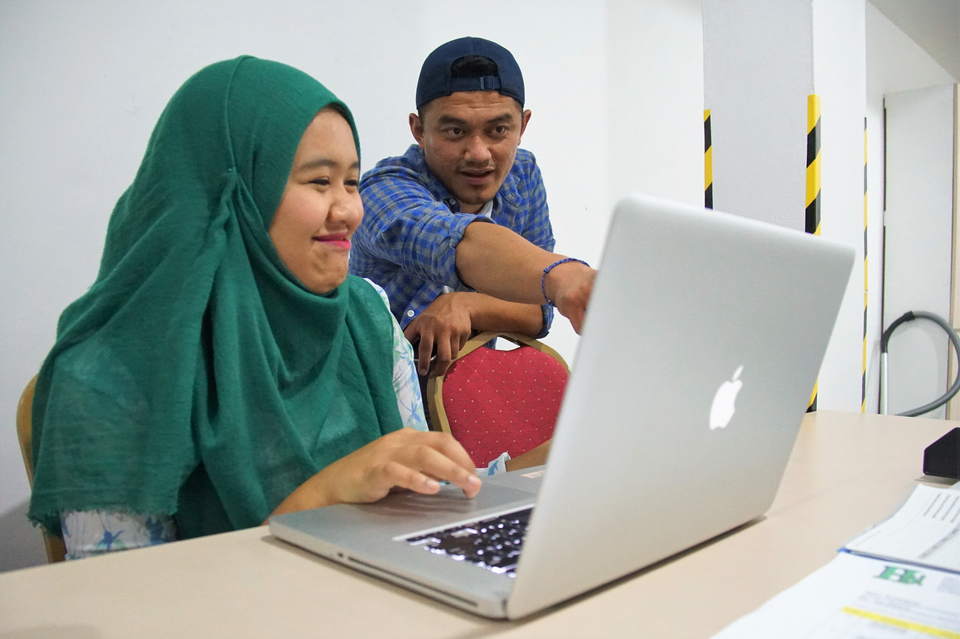 "If I'm unsure (where everyone is) I announce to all the drivers online that there's a new order up for grabs," says Rahim. "But to be honest, that's only happened a few times."
Today, Rahim still continues to do deliveries, so when he arrives at your doorstep and greets you jovially, it's easy to mistake him for an everyday deliveryman whose ambition ends with him being able to employ himself.
The 30-year-old speaks plainly, without pretense and hasn't given much thought to the common issues startups of his scalability are often preoccupied with.
He has no clearly defined 'exit strategy' and since he hasn't raised any capital, has no need to identify his 'burn rate'. Squarely focused on expanding operations step-by-step, Rahim's next target is to partner with an IT company to develop a mobile app that can receive, assign and track orders.
"I have been a driver on and off for almost ten years. When I lost my last job (delivering) at a restaurant because it closed down two years ago, I realized that I was almost 30-years-old but wasn't going anywhere," he said.
"My only real regret is that I didn't start doing business sooner."
Watch: BDS combines delivery and personal shopping
Follow Brunei Delivery Services on Instagram for the latest updates and contact +6737194553 to get in touch directly.