When Norisa 'Azuma Md Norazmi, Nurwardi Ariffin and Nur Salwana Kamidi graduate from IBTE Agro-Technology Campus at the end of this month, they're unlikely to be joining the ranks of thousands of graduates who will be out hunting for a job.
The trio, part of IBTE's first cohort HNTec in Agrotechnology have already registered their own company Agrometro, building and installing over 50 hydroponic systems across the country.
"We want to change the mindset that farming is extremely hard to do," says Azuma, who at 30-years-old, has proved to be a natural leader as the eldest member of the team.
"And we believe we can help change this by helping the public embrace hydroponics because it's one of the most efficient ways to farm."
IBTE Agrotechnology teacher Muhammad Haikal Hakim Hj Latip said hydroponics  – which allows crops to be grown without soil – was standard to their course, but said that Agrometro's inception is unique because its founders chose to start their own business instead of doing the typical three-month industrial attachment.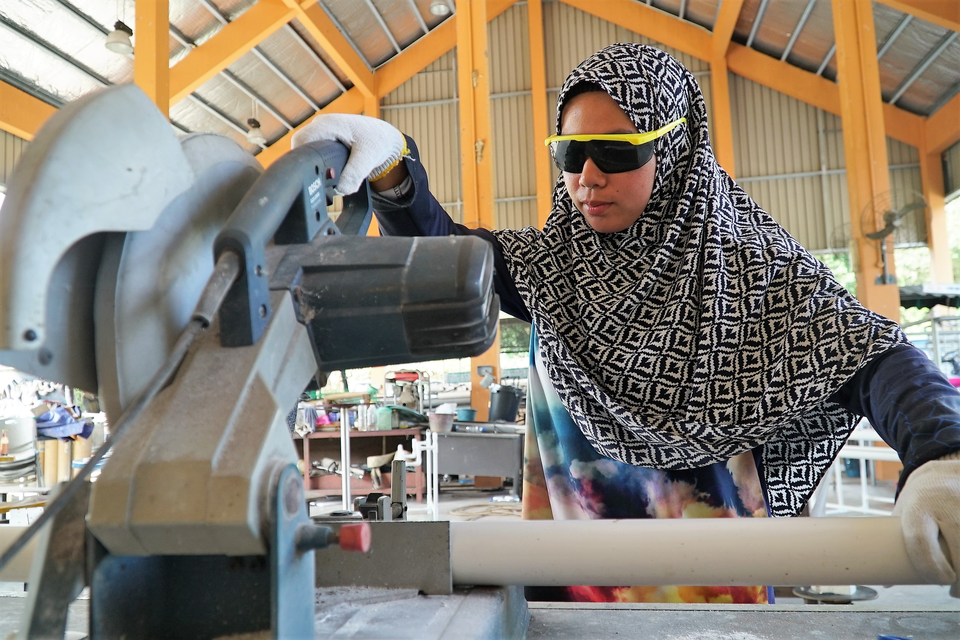 Agrometro fabricates its structures using PVC pipes, which are then assembled at the customers' site. Sprouts or seedlings are also provided, along with a water pump, fertilizers and a TDS meter to monitor nutrient concentration.
Ironically, research shows that despite hydroponic systems not requiring soil, they tend to grow faster – harvests for certain leafy vegetables can be ready within a month – and since they require less space, fully operational systems can be set up in almost anyone's backyard.
"Since the nutrients are being delivered directly to the (plant's) roots, growth within hydroponic systems tends to be faster so you can have more frequent harvest cycles and higher yields," said Azuma.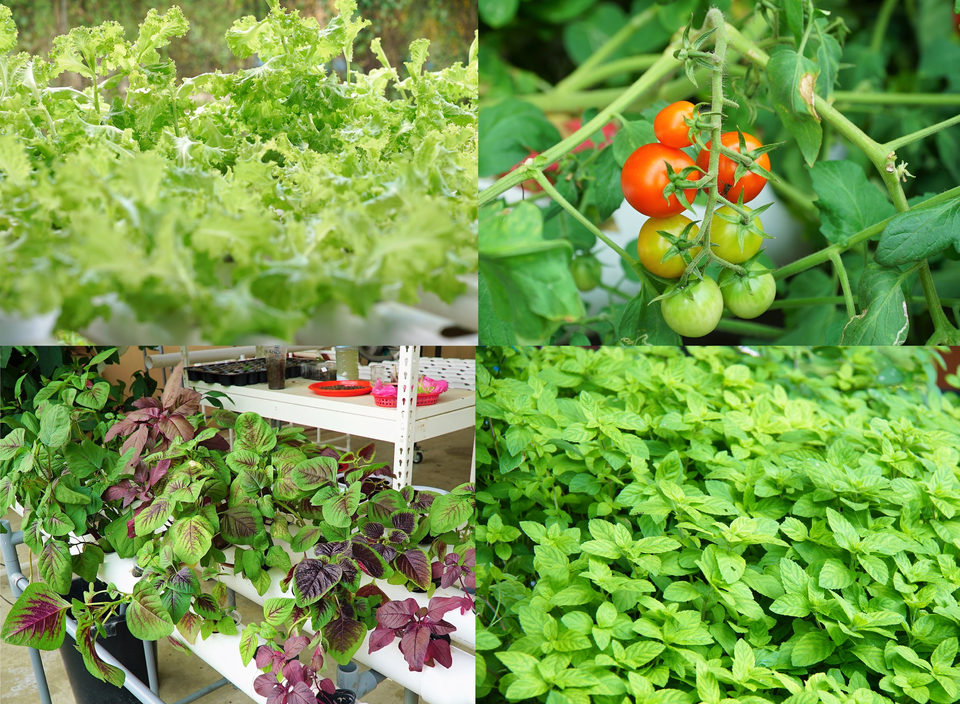 An issue facing the hydroponic method is their relatively higher cost, but arguably a bigger barrier is the having the specialized knowledge to set up and operate a sytem, which Agrometro hopes to tackle in a uniquely local way.
"We have two packages; a vertical system made of a single 4-inch PVC pipe that's 1.6 metres tall for $175 with 36 insertions (holes) for plants. Then we have a mobile (more horizontal) system for $230 that has 44 holes spread across four rows of 3-inch PVC pipes," said Azuma.
"Since Brunei is closely connected, we expanded our business model to offer after-sales service. We provide training, check-ins and supply fertilizers and plants. If customers are too buzy, we can also do a full overhaul after each harvest (including planting new seeds) for $25."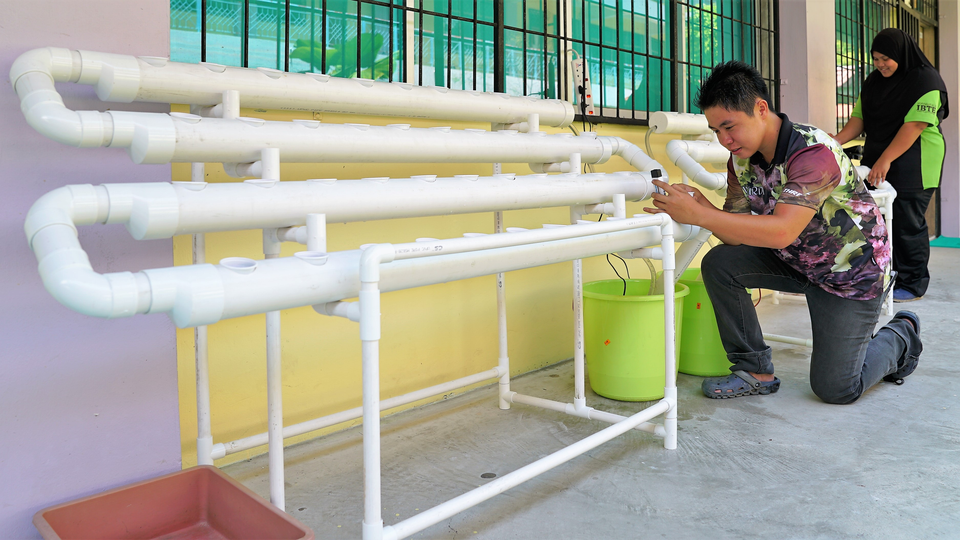 Agrometro started to gain traction after participating at agricultural-themed events like the farmer's market at Yayasan's Shopping Complex in the capital and documenting the building of their structures on Instagram.
Initially, the seedlings and sprouts sold with the systems were considered to be more of a foreign variety like lettuce, cherry tomatoes and different herbs; but customer demand has seen a shift to more locally consumed vegetables like bayam, kang kong, sawi and pak choi being planted.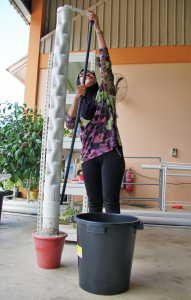 More recently, Agrometro has begun to develop their own growing media for sale, which acts as a substitute for the soil naturally occurring in the country which has a tendency to be relatively acidic.
"The growing media allows planting in a traditional (in a pot, enclosure or in the ground) manner with higher yields," said Azuma. "We get rice husks from Temburong, add them with coco peat (fibre made from coconut husks that's imported) to make coco grow. This growing media holds water naturally and provides better aeration."
Agrometro is also looking at delving into aquaponics in the future, which holds the potential to simultaneously farm fruit and vegetables along with fish through an integrated, sustainable ecosystem.
"Aquaponics combines fish farming with hydroponics. We use the waste that the fish secrete every day as fertiliser for the plants, and the plants filter the water back for the fish," said Salwana.
Aquaponics is still in its nascent stage in the Sultanate however, with only a handful of companies exploring its commercial viability.
"It (hydroponics-based technology) is only getting better," said Azuma. "The sooner that we can begin trialing and improving, the sooner we will be able to make it viable not only for businesses, but for the average person to do so."
Watch: Agrometro builds at IBTE Agro-Technology Campus' Mechanical Workshop
Follow @agrometro on Instagram for the latest updates and contact +6738952149, +6738974674, +6738342182 to get in touch directly.