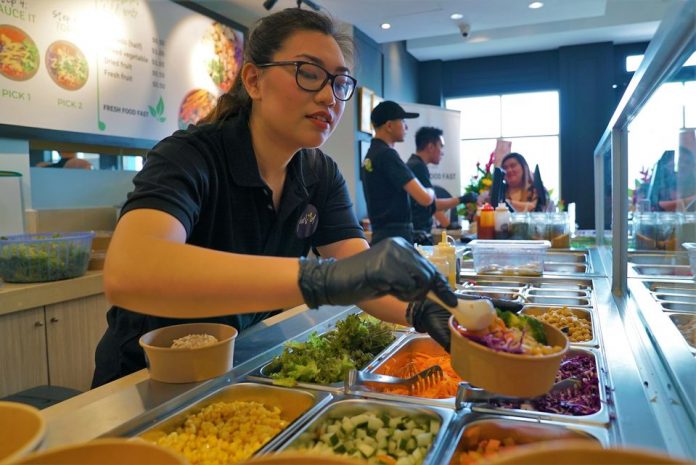 It's an uncanny coincidence that in the same week the Minister of Health shared that Brunei had the highest obesity rate in ASEAN, healthy fast food startup Fuel'd began serving out of The Healthy Habit in Kiulap.
On paper at least, opening Fuel'd – the brainchild of neuroscience graduate Shazrinah Shazali – was still a risk.
As one of the fattest nations in the region, we've already witnessed several eateries propping up in the Sultanate attempting to serve up health conscious menus; but the jury is still out on whether we're willing to give healthy eating – especially when we're out and about – anything more than a lukewarm embrace.
"It's hard to get excited about eating healthy," says 26-year-old Shaz. "The other issue is that eating healthily, especially when you're dining out, can be expensive. At Fuel'd we're trying to solve both these problems."
Fuel'd's scorecard for their first week is in. They sold a 100 to 200 bowls in the first few opening days, but a subsequent flurry of social media posts from customers saw Fuel'd's following swell from 1,400 over 4,400, driving sales close to 300 bowls daily towards the weekend.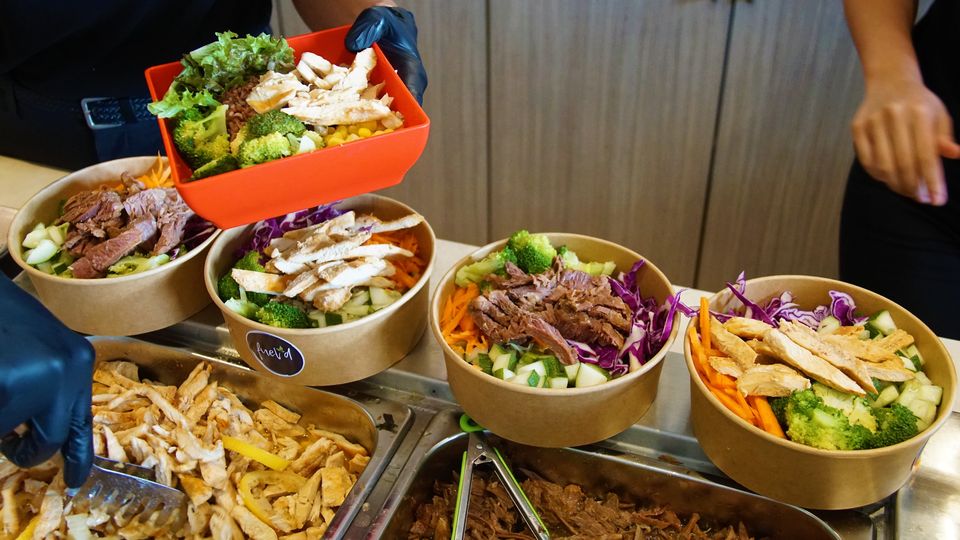 "Well done on making healthy food so fun, accessible and affordable," wrote a customer Nurul Ishak, hashtagging #healthychoiceeasychoice on Instagram.
"We're blown away by the response," said Shaz yesterday when they held their soft launch ceremony. "I hope we're onto something."
Although you can probably come up with hundreds of different combinations, Fuel'd is essentially offering a "complete" food bowl for $5, and an up-sized version for $7.
It's immediately visual. With an open counter display, customers first select their base of complex carbohydrates of brown rice with quinoa or red rice. Shaz says these options digests slower, keeping you fuller for longer.
The sides of each bowl are then fully padded with four servings of steamed or fresh vegetables from a selection of eight. A choice of lean protein is then placed on top; either grilled chicken or salmon, roast beef or a stir-fry of tofu and mushrooms.
The bowl is then flavoured with a choice of eight sauces made in-house – from teriyaki to roasted sesame – and sprinkled with a choice of two toppings from 10 options, including chia seeds, almonds and seaweed.
"We try to keep it as wholesome and natural as possible," says Shaz. "We don't add any salt, sugar or oil to the preparation, other than what's found in some of our ingredients like the Worcestershire sauce we use for the beef."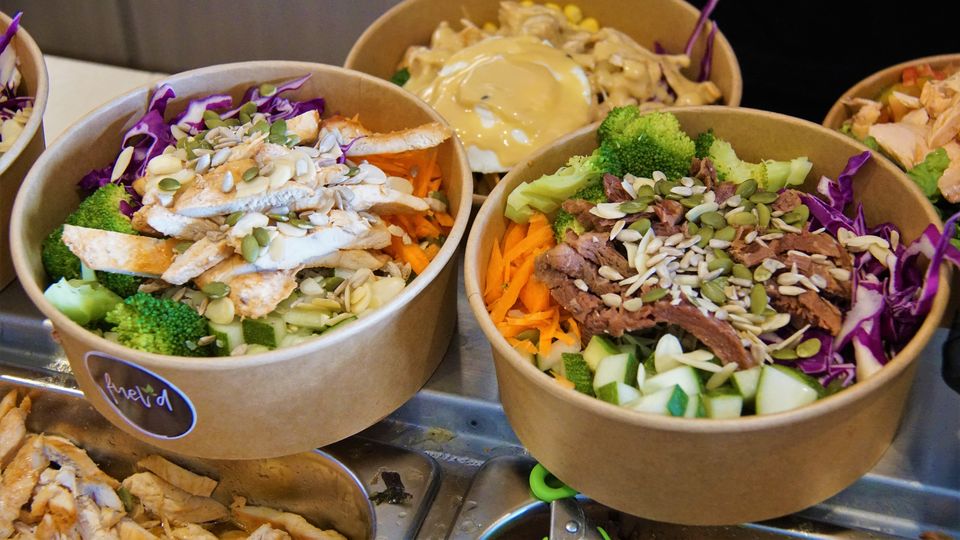 Backing Fuel'd's quick rise is Healthy Habit's co-founder Bakhtiar Bandial, who helped kick-start the startup by partnering with Shaz to trial their concept at a cafe located at Telbru's headquarters at the Royal Brunei Plaza in the capital earlier this year.
For Shaz, a Master's graduate in Neuroscience from the University of Sheffield, helping operate the small space was its own personal milestone.
After a difficult 2015, during which she was forced to drop out of her PhD programme at Universiti Brunei Darussalam to undergo operation for a tumour, the 26-year-old turned her Instagram food blog Shef Shaz into a food delivery service that offered healthy meal plans.
"We were cooking and prepping all the meals from home at the time," says Shaz. "The business was doing well, but to grow further, I tried to seek out partners who would be willing to take the idea (meal plans) further.
"Bakhtiar was keen and the more we worked on the idea of meal plans, we  realized that what was missing from the market was something that was quick, affordable and healthy; but at the same time gave the customer the freedom and flexibility to pick and choose on the spot. That's how Fuel'd was born."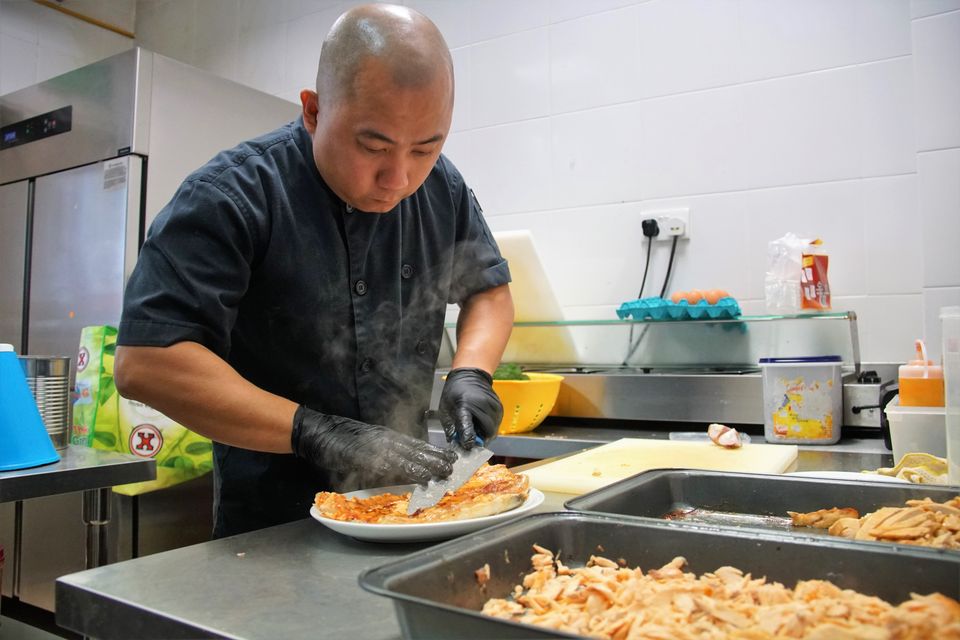 Back in The Healthy Habit's kitchen in Kiulap, its chefs, who shuffle between marinating and cooking the proteins, share how Fuel'd's opening has revitalized traffic to the restaurant which opened in 2016.
In front, Shaz helps steer a team of five of Bruneian youth, three who have recently joined to help with growing demand. The portions being dolloped seem to err on the generous side, and many customers can be seen gleefully pulling out their smartphones to snap photos.
"We've had quite a few ask about how we can keep (positive) margins when the price starts at $5 since the portions are filling and the ingredients can be quite expensive," says Shaz's husband Yusof Sidek, who helps advise the business.
"Eventually we'll create SOP (standard operating procedures) to expand, but for Shaz this has always been more than just business; it's about having healthy dining options out there that are accessible to everyone. I don't see that changing."
Watch: Shaz shares how her entrepreneurial journey began
Fuel'd is located at Ground Floor, Unit A4, Setia Kenangan 2, Kiulap (within The Healthy Habit) and opens from 10am to 8pm daily.
For the latest updates follow @fueld.bn on Instagram and contact +6738749881 to get in touch directly.