Get Up are looking to build a gamified tourism mobile application that will reward users as they discover and visit new places in Brunei, after emerging as the winners of the first Brunei Hacks over the weekend at Progresif's HQ in Gadong.
Get Up's project lead Philip Yam said that the app is most simply explained as the "Pokémon GO for tourism" – with users winning discounts, coupons and other rewards from businesses for exploring Brunei's terrain and checking in at designated attractions.
A ride-sharing service to ferry students from their homes to schools called Shuu Shuu took second, while another tourism app looking to smartly identify and schedule traveling itineraries called Trippn took third.
Brunei Hacks is a coding competition held over 36 hours, designed to bring together budding local coders, designers and marketers to develop solutions in tourism, fintech and logistics. According to its organizers, the competition also serves as a platform to identify Brunei's newest and top talents in IT.
Yam said they are targeting Get Up to be launched early next year and plan to immediately begin curating sites of interest in Brunei and linking with businesses willing to subscribe to the service and offer rewards to users.
"The premise of the app is that you 'get up'; you go out, explore and once you've checked in (through your mobile) at a certain area you'll earn rewards," said Yam, who together with two other members of Get Up, work full-time with the Brunei branch of Voffmon, an IT company originating from Malaysia.
"The app is not only for tourists, but to get Bruneians to know their country better. We will continuously add (and curate) exciting places in Brunei that most aren't fully aware of yet."
Yam said the app would be free for users. To monetize, Get Up would sustain itself on subscription fees from listing businesses. He added that the more difficult or elusive the attractions or places to visit are, the larger the rewards for users.
"Even though we intend to link up with businesses to be able to offer users' rewards, the (direct) destinations that users will win points for visiting aren't necessarily just shopping malls or the sites of these businesses," he said.
"It could be visiting a park in Temburong, or even joining a fitness class. What's important is that we keep people motivated and interested to try something new through the app."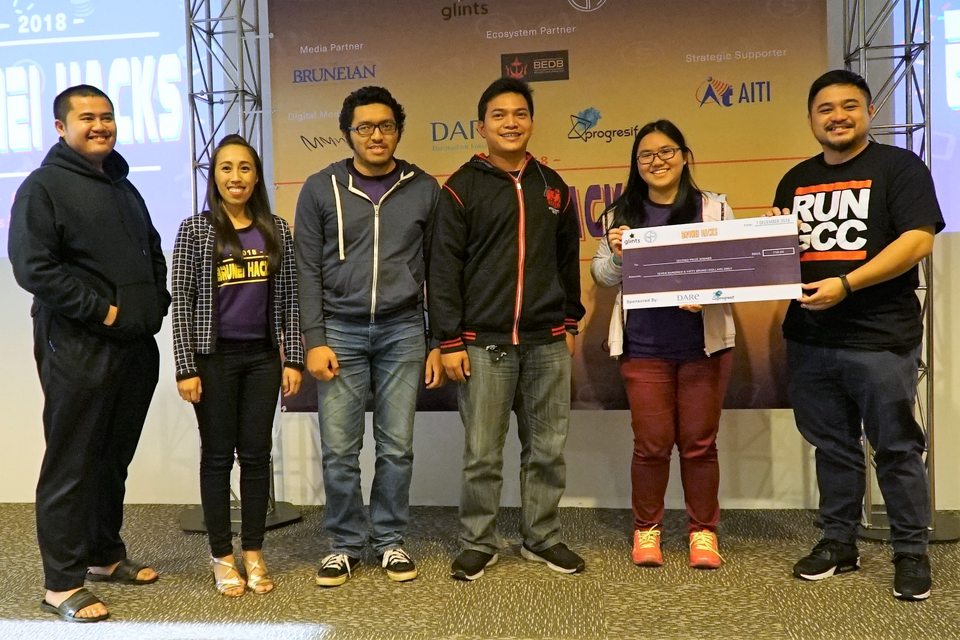 Second-placed Shuu Shuu is hoping to wedge its way into the school transportation market, currently serviced traditional transportation companies contracted by the government and by independent freelance drivers.
"We want to find an easy, affordable and reliable way for our kids to get to school, so we're planning to begin at a rate of $100 monthly," said team member Nurshuhidah Jemudin.
The fee covers picking up and sending students to and from school in the morning, as well sending them to and from religious classes later in the afternoon.
Similar to Uber, Grab or its Brunei equivalent Dart, Shuu Shuu doesn't have plans to acquire its own vehicle fleet, instead relying on the drivers' own vehicles for completing rides. However, Nurshuhidah says they differ by being a scheduled monthly commuting service instead of offering on-demand rides.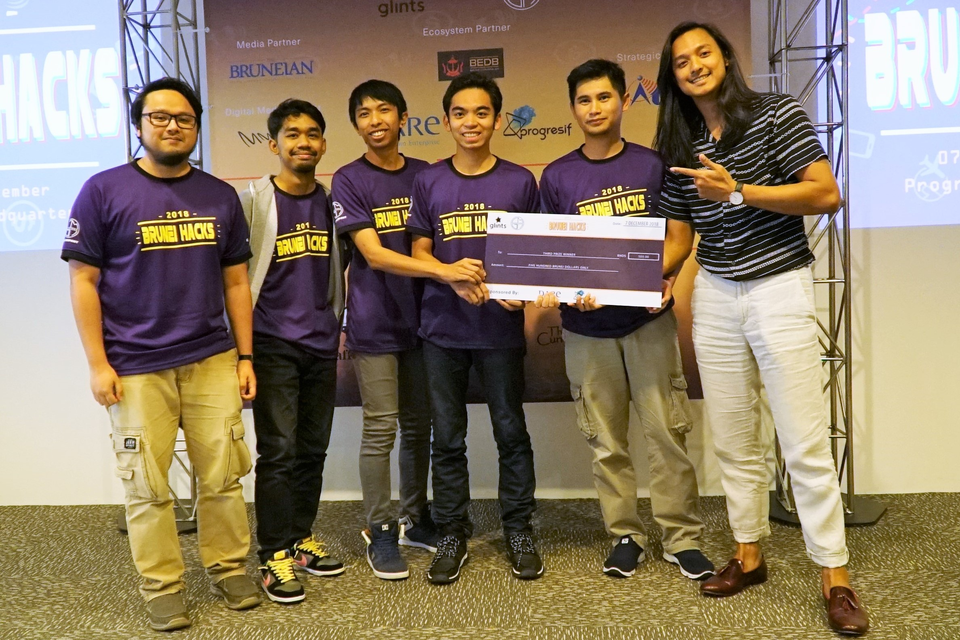 Meanwhile Trippn, who look to simplify travelers' itineraries by offering them destinations to visit based on their interests, said that are looking to develop a "virtual reality" (VR) for the top places to visit.
"After users select their interests and location, they are offered a list of places to visit, which the app can then smartly arrange and schedule," said team member Kamarul.
"Once you're at the location – using your camera you'll be able to view hidden surprises, including different fun facts and rewards."
Brunei Hacks was jointly organized by Singapore-founded Glints – who match jobseeking talents with professional opportunities from different countries – and local startup Grominda, whose flagship service Plus-EXP also matches interns with corporations.