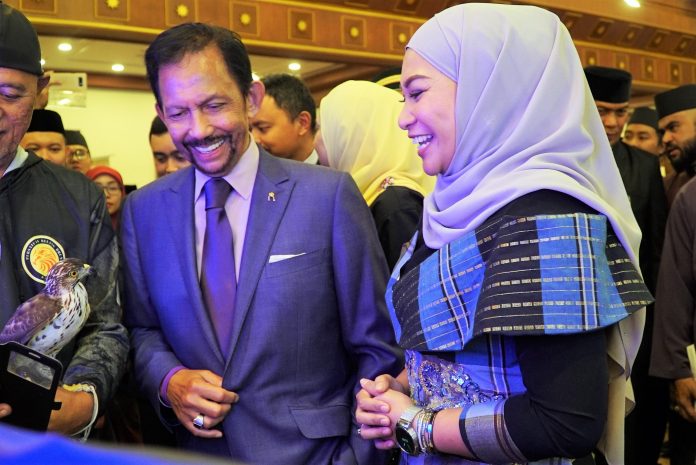 The recipients of the 2019 National Youth Awards are currently developing and expanding platforms to help local youth to gain employment and showcase their businesses.
With Brunei facing rising unemployment, the growth of the private sector and entrepreneurship has become a national focus for the government. This is the second consecutive year that Brunei's National Youth Day celebrations and awards have been centered around entrepreneurship.
Managing Director of Wira Group Hjh Noor Monasalieana @ Suzie Hj Mohd Salleh won the Excellent Youth Award for her role in spearheading Malam Minggu Pusat Belia (MMPB), a weekend initiative at the Youth Centre in the capital where youth vendors set up shop and put on creative performances.
Ride-hailing platform Dart won the Oustanding Youth Project Award by providing employment to its 120 drivers, the majority who are local youth.
The Youth Leader Award went to Society for Community Outreach & Training (SCOT) President and Ministry of Education officer Pg Salimatul Sa'ada Pg Mohd Salleh who is helping pivot the NGO towards a social enterprise model.
Meanwhile the Youth Service Award was presented to the founder of pioneering youth mosque club Syababul Iman and UNISSA lecturer Dr. Hjh Ummi Fa'izah Hj Abd Rahman.
Dart expands to 150 drivers; halfway to 1,000 daily rides target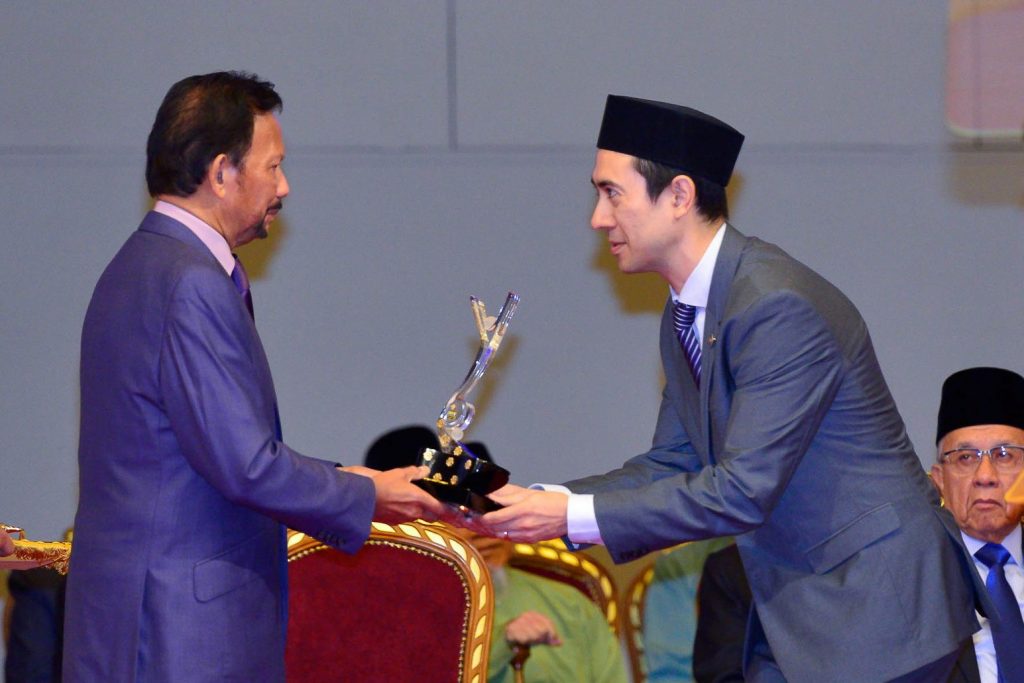 CEO and co-founder of Dart Zul'Amali DP Hj Idris said their platform has managed to reach half of its 1,000 daily rides target, with another 30 new drivers expected to begin soon.
68% of its drivers are currently between 20 to 40-years-old, with those driving full-time earning an average of $1,000 monthly. Zul said the startup's next move is to tackle public transport and enter other transport-related services like food delivery and moving services.
"We're looking at how we can serve public transport; I think having the ease of information (live ride schedules and routes) and potentially being able to book (through the Dart app) could be beneficial," he said.
"In other business verticals like delivery or moving services, we need to choose which space we want to enter carefully as it will take a lot of resources – but it is definitely happening."
MMPB drawing thousands
Despite being strategically located in the capital, the Youth Centre has typically been quiet on weekend nights. Hjh Noor Monasalieana submitted a proposal to host MMPB on the first Saturday of every month from 4pm to 11pm at the beginning year.
"Our youth have been calling out for more avenues to showcase their creativity and businesses," said Hjh Noor Monasalieana who is also an executive committee member of the Young Entrepreneurs Association of Brunei.
Each MMPB vendor pays $30 to receive space, including chairs and tables, making it one of the most affordable pop-up events to participate in.
"The response for MMPB has been so positive than starting July we've been hosting it twice a month, including at the capital's waterfront. The latest editions have drawn over 3,000 visitors and we hope we can grow the platform even bigger."
SCOT pivots towards social entrepreneurship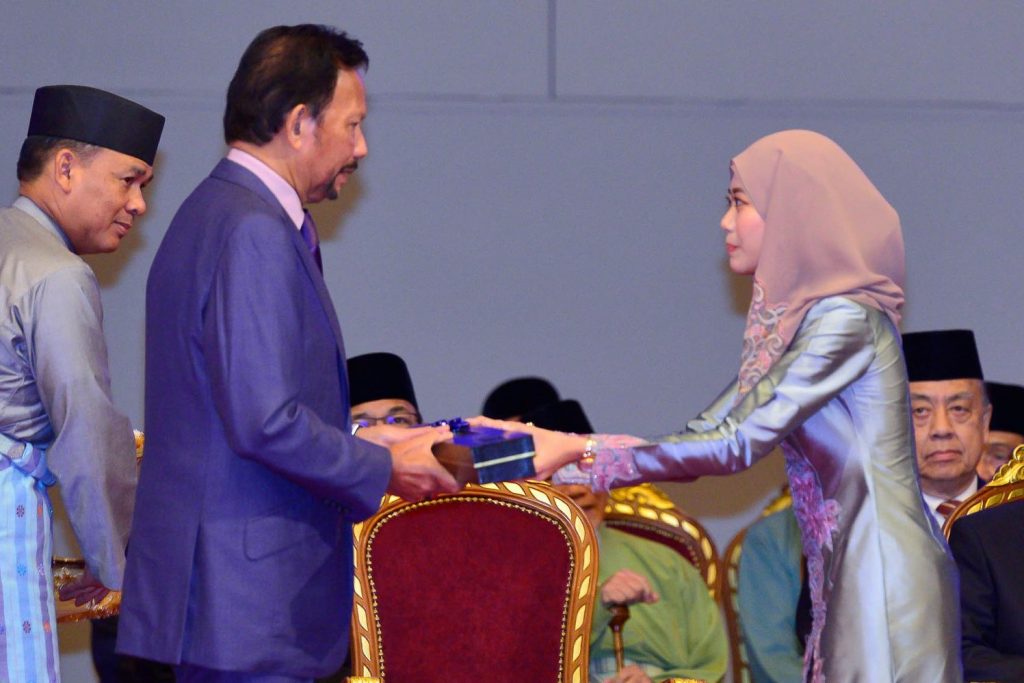 SCOT has been a pioneer in developing platforms generating income to help the underprivileged. Their GreenXchange initiative has collected over 30 tonnes of recyclable waste – handed over to recycling companies – and given out seven tonnes of rice in exchange.
Pg Salimatul Sa'ada, who's served as SCOT's president for the past three years, said that the NGO has recently registered as a commercial entity as it looks to shift towards a social enterprise model.
Last Ramadhan, SCOT raised more than $2,000 for underprivileged mothers by helping them cook and sell 1,000 packs of mixed rice.
"We're looking into more commercial activities we can undertake that can also help the underprivileged and the environment," said Pg Salimatul. "This way we will not be so dependent on sponsors to sustain the work that we do."
Syababul Imam looking to address unemployment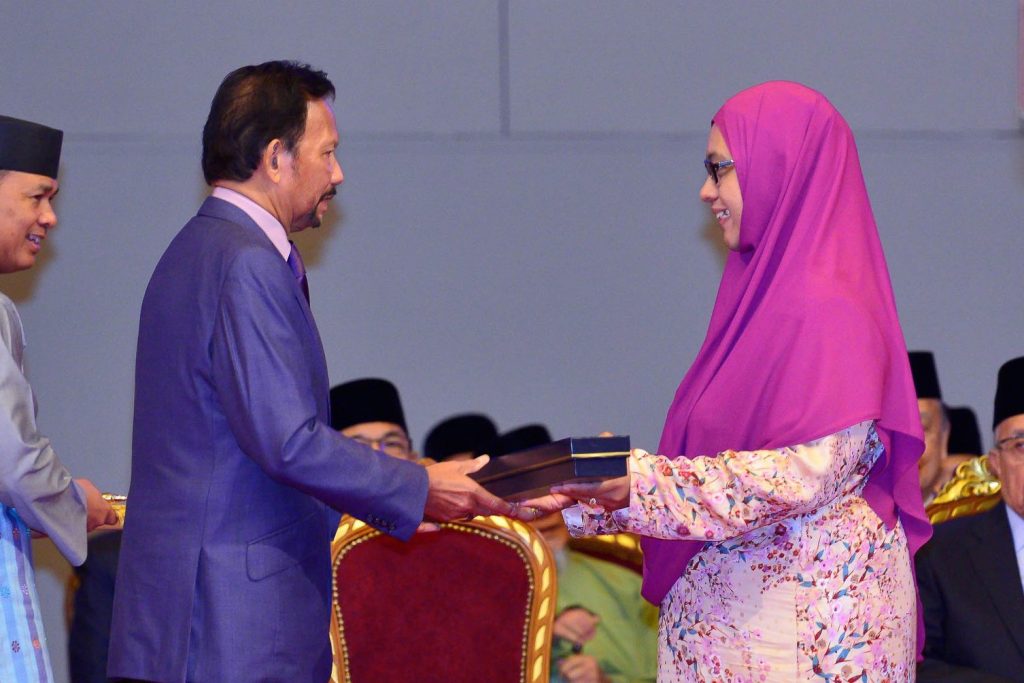 As one of the pioneering youth mosque clubs in Brunei, Syababul Iman Masjid Sultan Sharif Ali Sengkurong has engaged more than 1,000 youths through its self-development programmes.
Founder Dr. Hjh Ummi Fa'izah said that today's youth are facing a new set of challenges where they must be pro-active to stay relevant in an increasingly competitive society.
"I believe today, you need to go beyond just the academic (curriculum)," she said. "With unemployment, we need to know how to conduct ourselves in the workplace and interviews in order to be able to get jobs. You also need to develop leadership and practice self-development, which isn't always taught in schools."
Recently, Syababul Iman hosted its first Youth Proactive workshop, inviting officers from the Public Service Commission (SPA) to advise how to prepare for written tests and interviews for jobs. 
Watch: Youth awardees share their plans