The Federation of Brunei Malay Entrepreneurs (PPPMB) will soon launch a cubicle incubation site for micro enterprises at the Beribi Industrial Complex, after signing a tenancy agreement with Darussalam Enterprise (DARe) today.
The incubation site will house 12 cubicles, each 3m by 2m, and will be offered to entrepreneurs below 40 years of age who are members of PPMB, for $90 a month. PPPMB will commence renovation upon signing of the tenancy agreement and allow entreprenuers to start operations soon.
PPPMB's President, Dr Hj Abdul Latif Hj Chuchu (2nd R) said the initiative gives local entrepreneurs – who are still in the early stages of their business development – an opportunity to test and further develop their products and services.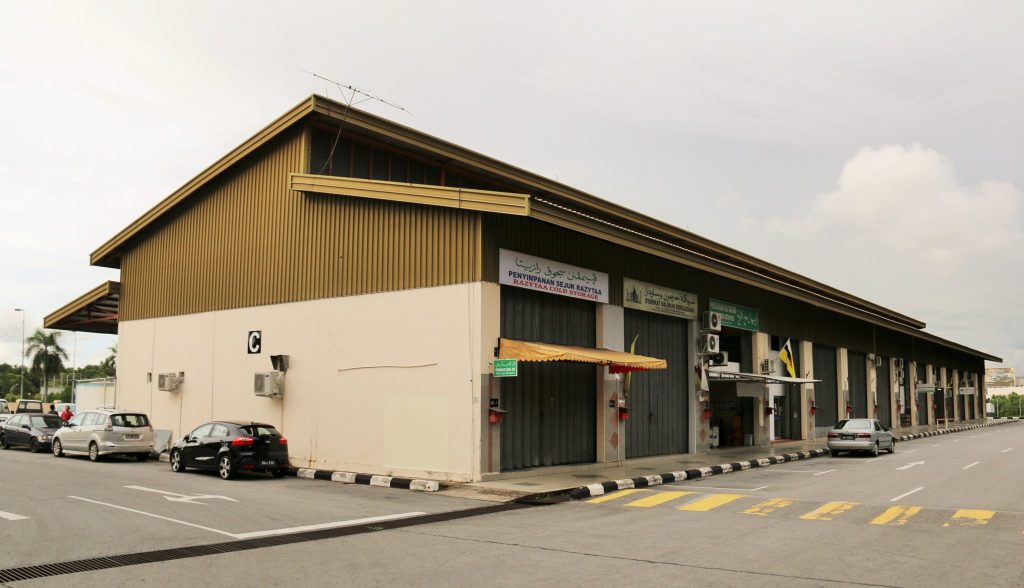 "Providing affordable incubation allows our local entrepreneurs to get started easily before they are ready to scale up and grow their businesses into much larger operations," said Dr Hj Abdul Latif, who added that the startups would also be offered mentorship and benefit from being able to cross-collaborate with each other.
"We also express our junjung kasih (gratitude) to His Majesty the Sultan and Yang Di-Pertuan of Brunei Darussalam for through his government and DARe we are able to have the site for this facility."
Dr Hj Abdul Latif signed the tenancy agreement on behalf of PPPMB at the Design and Technology building in Anggerek Desa, while DARe was represented by its Chief Executive Officer Javed Ahmad (main picture L).
Witnessing the ceremony was the Minister of Energy and Industry at the Prime Minister's Office and Chairman of DARe Yang Berhormat Pehin Datu Singamanteri Colonel (Rtd) Dato Seri Setia (Dr) Awg. Hj Mohd Yasmin Hj Umar, who encourage other associations and companies to follow suit and develop Brunei's industrial sites into thriving centres of economic activity.
"PPPMB has taken a good initiative on their own to develop the complex unit," said the minister. "DARe will work alongside PPPMB to support the entrepreneurs housed there by providing the right training, financing and support so that in a few years time they are able to grow and expand into bigger businesses."
The incubation facilities, located at Unit 5, Block C of the Beribi Industrial Complex next to PPMB's office, would also be equipped with air-conditioning as well as facilities for food-based businesses.
Those looking to become a member of PPPMB can get in touch at +6737146845 or register directly at their site at Unit 4, Block C, Beribi Industrial Complex.
DARe manages 30 industrial sites and complexes throughout the country to support the growth of MSMEs. Further information on the available facilities and application process are available online at www.dare.gov.bn.