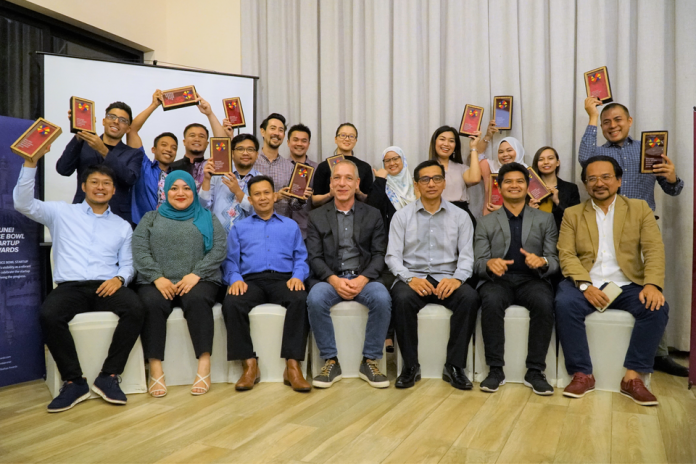 Ride-hailing application Dart, eWallet BruPay and legacy planner Memori swept the third Brunei Rice Bowl Startup Awards (BRBSA) last evening, winning six of the newly expanded 12 award categories.
Dart took home the People's Choice and Startup of the Year, while BruPay won Best Fintech Startup and Best Newcomer and Memori won Best Life Helper, with its founder Queenie Chong also bagging Founder of the Year.
Asia Pacific Economic Cooperation (APEC) backed online marketplace MondeB2B won Best E-commerce & Supply Chain Startup, healthy fast food joint Fuel'd won Best Foodtech/Agritech Startup, business failure calculator Flipidea won Best AI & Machine Learning Startup and digitally designed custom apparel company Mahkota Design won Best IoT Startup.
Homegrown coworking spaces Ikigai Lounge and Mavens' Hive also received recognition winning Best Accelerator/Incubator Program and Best Coworking Space respectively. BRBSA organizer EICO said they expanded the categories from five to 12 to accommodate the growing depth of fields local startups are involved in.
The nine winning startups will now go onto represent Brunei at the New Entrepreneurs Foundation's (myNEF) ASEAN Rice Bowl Startup Awards (ARBSA) next January in Kuala Lumpur, Malaysia – with those victorious regionally entering the Global Startup Awards. Here's a breakdown of their award-winning exploits.
Dart seeking international collaborations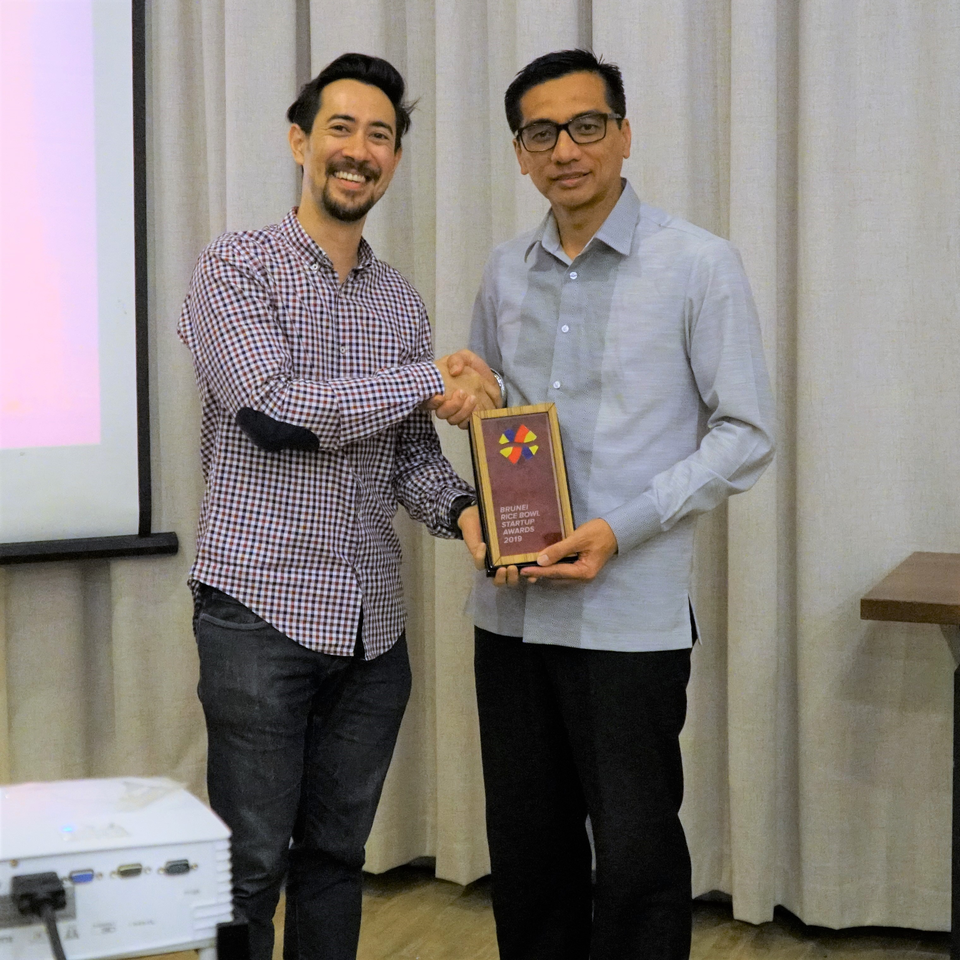 Dart CEO Zul'Amali DP Hj Idris is hoping the awards will open up regional business opportunities for their ride-hailing platform, which now has close to 200 drivers – the majority Bruneians between 20 to 40-years-old – providing 500 rides daily.
"We hope to leverage this recognition to seek further expansion and international partnerships," said Zul, whose startup also won Brunei's Oustanding Youth Project Award last August for providing employment for drivers who can earn upwards of $1,000 monthly when working on the platform full-time.
"In terms of service, we've recently incorporated cashless payments (onto the app) and received approval to service pick ups from the airport, and although we are currently being limited in marketing (our presence/service at the airport) it's an overall positive step."
BruPay to launch sister products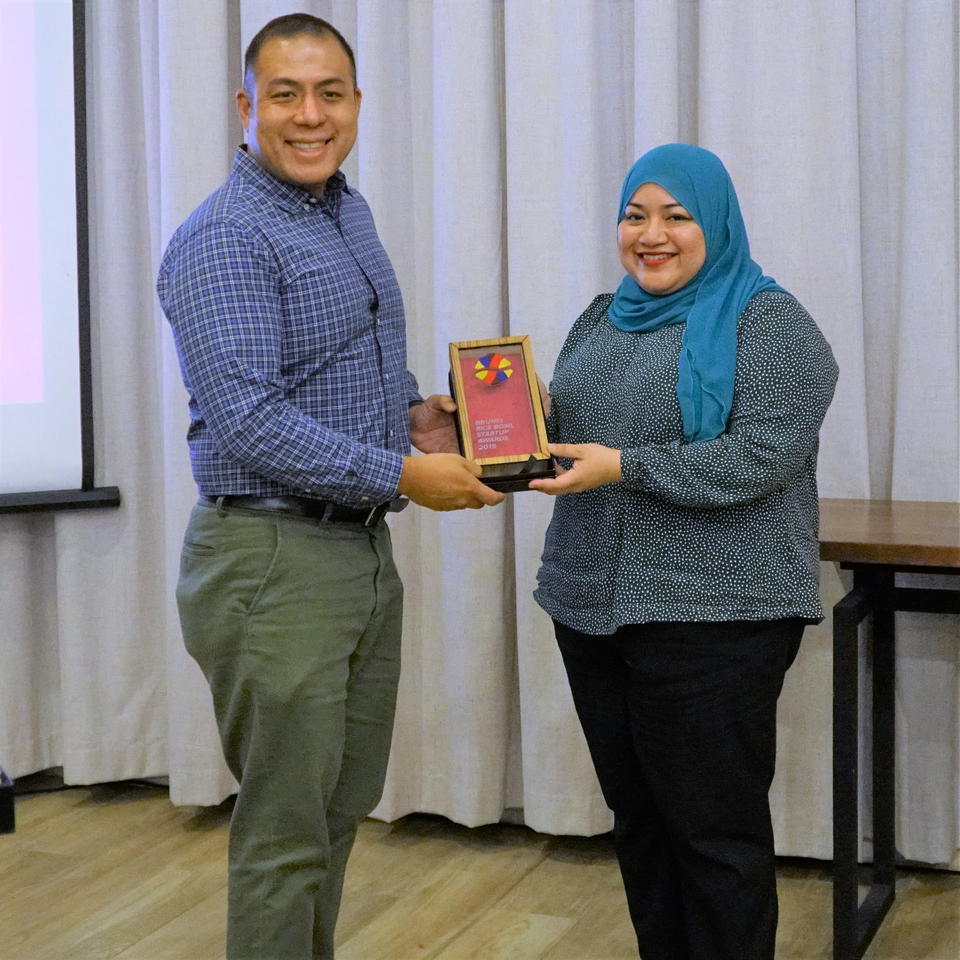 BruPay CEO Sophian Mat Suny said ARBSA would provide local startups the opportunity to see how they stack up against region's best. He added that Brupay's user base has grown to 4,000 since launching a year ago, with more than 70 merchants onboarded to the platform.
BruPay distinguishes itself from other local mobile wallets by not charging transaction fees to buyers or sellers, levying only a 2% fee when users transfer funds from the wallet into their bank account or cash out at BruPay's office.
The fintech startup is now working on adding major supermarkets and payments for government services as well as creating secondary products that will make use of BruPay.
"We will shortly announce a new set of services that will tie into BruPay and add to Brunei's digital ecosystem," said Sophian. "We've looked into what the issues Bruneians are facing and what solutions digital services can step in to help address them."
Memori pushing for regional expansion and recognition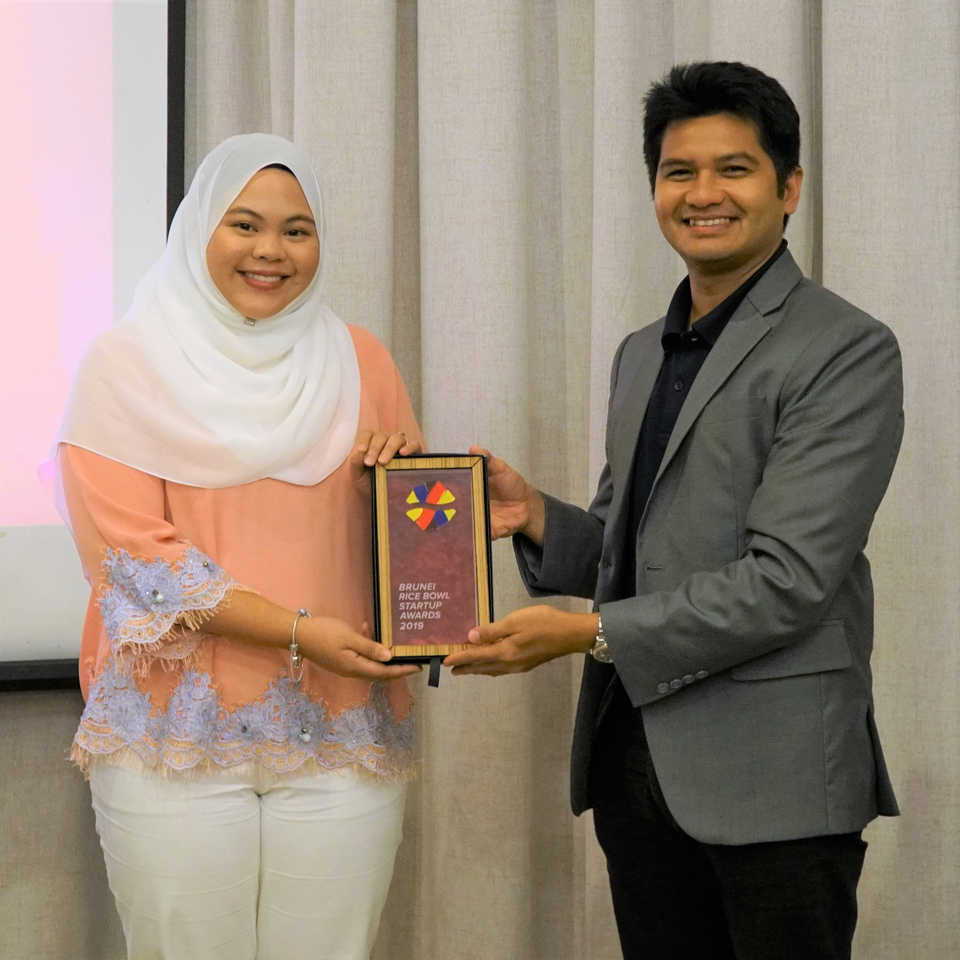 In the past 12 months, Memori has secured two major rounds of seed investment and is now focused on expanding their legacy planning platform regionally, where an estimated 80% of the population do not have wills.
Through Memori's website, customers are able engage certified professionals to write their wills starting from $99 – significantly less than the market rate of $600.
Having won both at BRBSA and ASEAN Business Awards, Memori is moving onto contesting the finals of ASEAN Impact, Pitch@Palace ASEAN and Investible Games while also pitching at the upcoming ASEAN-Korea Startup Week.

"Currently, we are rolling out our Legacy Matters program to educate the general public on legacy planning as well as funeral management. To celebrate our (awards) milestone, we are giving a free trial of online will writing (until December)," said founder Queenie Chong who is Bangkok for the ASEAN Business Awards.
"Next year, we are looking to develop Memori App that would help our users to navigate legacy planning faster. We will also have a booking system for our workshops and to make appointments with our (service) partners."
MondeB2B to onboard 100 Brunei businesses
Headquartered in Brunei, MondeB2B is in the process of onboarding 100 Brunei companies onto their online marketplace by the first quarter of 2020 to export to economies within APEC.
MondeB2B's Chilean co-founder and COO Juan Sebastian Olea set up in Brunei after meeting with APEC Business Advisory Council member (ABAC) for Brunei YB Hafimi Abdul Haadi, who suggested during an APEC meeting that they build a regionally focused marketplace connecting producers with distributors and retailers.
MondeB2B will first integrate businesses from the sub-regional groupings of the Pacific Alliance (Chile, Colombia, Mexico and Peru) and BIMP EAGA (Brunei-Indonesia-Malaysia-Philippines East ASEAN Growth Area) before incorporating all 21 economies within APEC.
"We are ecstatic to have won this award and have the opportunity to do more to market this platform regionally," said Olea. "These awards are proof of a thriving startup scene in Brunei."
Using big data analytics, Flipidea offering insight into business failures
Serial entrepreneur Paul Lee's newest venture Flipidea uses algorithms to scour the web for data on failed businesses and serves up an analysis of why they failed to sustain or take off.
"The idea is to gather all the information about business failures online, perform analysis and re-organize the information into a user-friendly online database that the public can use as a resource to learn about failures (within different industries or as case studies of individual companies) as well as predict the failure rate of business idea," said Lee, who was formerly a forum executive at Asia Inc before spending six years in Beijing's startup scene.
Flipidea's team of eight Bruneians are also working on being able to provide data-driven consultancy to aspiring and existing business owners on how to improve their business models.
"We want Flipidea to be accessible to all so to monetize we will be using a freemium model; the majority of the information will be free, with add on payments for advanced features," said Lee.
Fuel'd looking to develop healthy food vending machine
Since opening in October last year, Fuel'd has sparked a trend amongst Brunei eateries to serve custom bowls of healthy food. Having recently opened their second outlet in Serusop, Fuel'd is now looking to develop a vending machine that will be able to serve fresh food while also working with the Ministry of Education to help revamp school canteen menus with healthier options.
Co-founder of Fuel'd Shazrinah Shazali also shared that they've signed a contract with Rimba Garden Central to supply locally farmed vegetables and started their website with a booking feature to order meals with domo as their delivery partner.
"The response has really been unexpected, but we really welcome all of it, as it's about getting Bruneians excited about eating healthy," said Shazrinah. "We want to continue innovating, to see what new ways we can get our food out there."
Mahkota Design offering bespoke digitally designed prints
While having fabric tailor-made into outfits at tailor shops is common practice in Brunei, Mahkota Design is taking custom apparel to the next level by offering customers their own digital prints on their fabric of choice.
"I think everyone wants to own apparel that is unique or made especially for them," said co-founder Nasroul Hizam. "We've moved into Seni Moda in Little Soho so people can view our pieces (all one-off productions) and set up appointments to have custom pieces done. But ultimately we want to re-launch our website where customers can custom design their own items to be produced by us."
Ikigai Lounge offering full suite of marketing classes
Ikigai Lounge's partnership with Malaysia' Vspire Academy to introduce digital marketing classes covering WhatsApp, Facebook and Instagram has seen it become a mini-hub for Brunei startups to learn practical, cost-effective strategies.
Community Manager at Ikigai Shannon Osman said the coworking and event space – which opened in Gadong Central last July – would soon be offering a full suite of marketing classes based off positive feedback from their initial classes.
Shannon shared that Ikigai's founder Alvin Yang opened the lounge to make the most out of the office space rented for his digital marketing company iAesthetix.
Affordable coworking space: Maven's Hive
At $5 to $7 for a 12 hour day pass, Maven's Hive is the most affordable coworking space in the capital. But the brainchild of business lecturer from Politeknik Brunei Goh Chai Lee has also become a community learning hub for Bruneian youth to upskill themselves, by offering everything from coding bootcamps to accounting classes.
"Maven's Hive came about as a space for entrepreneurship programmes that I was running under my startup called Merville Events," said Goh, who founded the coworking space with her two sisters.
"After joining the U.S' Young Southeast Asian Leaders Initiative and from my experience teaching students about business and entrepreneurship, I knew we needed programmes outside the classroom – as well as a learning space – that would help equip students with the skills to start and grow their own businesses."