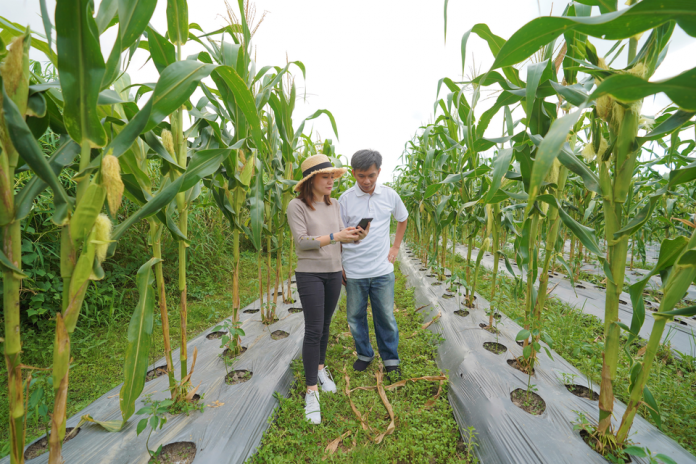 Brunei agritech startup Agrome IQ has launched Brunei's first online marketplace for local farmers to sell directly customers.
Agromemarket.com currently has 20 farmers selling 13 different types of vegetables and fruits and is planning to on board 100 farmers in two months, and 1,500 farmers in 12 months based on a national pool of farmers identified by the Ministry of Primary Resources and Tourism to be certified for Brunei's Good Agricultural Practice (GAP).
Agrome IQ founder Dr. Vanessa Teo said an online marketplace has always been in the company's plans, but its development and launch has been accelerated because of the challenges smallholder farmers currently face in marketing their produce amid the COVID-19 crisis.
The data from purchases will also help gauge customer demand, and will be shared with farmers to help them better plan which crops to planted in the future.
"What we're looking to do with Agrome Market is to help optimise the supply chain for farmers who are struggling to market their produce. Right now several markets (Belait and Tutong) have closed, while other markets have lower than usual foot traffic (due to the pandemic)," she said.
"If they cannot find a way to sell, a lot of produce may go to waste, and over time, the lower demand will discourage farmers from producing, leading to a drop in local supply.
"We believe this platform can be very helpful in supporting the local farmers to access a wider customer base and for the community to have a convenient and easy way to support the ecosystem."
Agrome IQ – the first company to be endorsed by MPRT to conduct GAP training and consulting – will also be doing physical checks on the produce to ensure customers receive quality items. They will also be handling logistics for the farmers, picking up and packing orders and making deliveries nationwide.
Delivery charges are $2 for BSB, $3 for Muara, $4 for Tutong and $5 for Temburong and Belait, with a delivery time of three to four working days. There is no minimum order, and orders above $45 are delivered free.
Farmers meanwhile are charged a commission fee between 8% to 10%. Registration fees have been waived during the COVID-19 outbreak.
Payment is currently done through bank transfer, with a payment gateway for cards to be integrated into the website soon. Cash on delivery is also an option for orders below $20.
Customers ordering from Agrome Market do not need to register an account to make a purchase. Each transaction will generate an email order.
Farmers interested in joining the platform can register here.